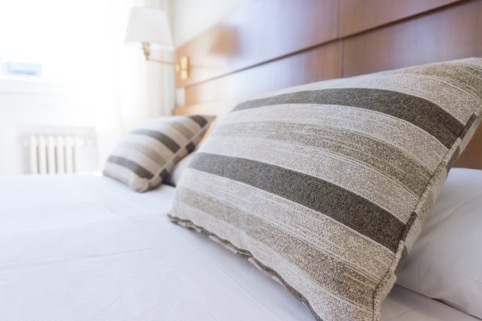 Yesterday I booked a hotel online with my hotel reservation website of choice, typed in my destination and dates and I'm automatically thrown into a state of panic. My eyes are instantly drawn to a box of text at the top of the page that tells me my destination is 55 per cent reserved. As I scroll down the list of available hotels, I see each one has it's own warning in red text informing me that my preferred hotel has been booked ten times that day and is in high demand.
Before I know it, I'm reaching for my credit card more determined than ever to secure my place. I look at the hotels listed below to see more red text telling me I've missed my chance at booking a room at that particular hotel and the threat of losing my chance to stay in my hotel of choice suddenly becomes very real.
Your choice of hotel may have depended on a number of factors including the hotel's amenities, the location or even the star rating. You may think that you chose a hotel based on your requirements alone but have you ever considered the possibility that the hotel chose you?
According to NetAffinity, it is common practise to use colour psychology to influence a guest's perception on arrival but did you know that the hotel brand in question could be influencing you as far back as the booking process itself?
It would seem that hotel brands are harnessing the power of consumer psychology to encourage you to make a booking. With this in mind, here are three ways that hotel brands are influencing a guest's decision to book with them over a competitor. Are you susceptible to these clever techniques?
Recent research suggests that consumers are six times more likely to buy something when faced with fewer options rather than an exhaustive list. As a consumer, you might want an all singing, all dancing hotel but when it comes to booking process, the simpler the better. Hotel brands are aware that customers don't want to be bombarded with hundreds of options but would prefer fewer selections that still allow them to save time and money.
In order to do this, many hotel brands control how the information is presented to the consumer, providing upgrade options as the guest progresses in the booking process. This way, the information is still given to the consumer but in manageable, bite size portions. One great example of this is Triporia's Covent Garden page. When compared with booking.com's Covent Garden Page, you will see that this website design focusses only on the data at hand and therefore making sure that the guest is never overwhelmed by the amount of options on offer.
They Create a Sense of Urgency
Another simple tactic hotel booking websites use to persuade a guest to place a booking is by creating a sense of urgency. Different brands use different techniques to entice guests to do so but if you have ever clicked on a certain hotel and noticed a feature that tells you how many bookings have been made at this hotel in the last 24 hours, you have been subjected to the clever tactics of a website designer.
The best example of this is the feature that tells you how many other people are looking at this hotel at the same time as you. This paired with text that tells you there are only a few rooms available at this price is all you need to encourage you to dig out your credit card.
If you are at a crossroads when making a booking, hotel brands rely on the fact that if other people are making bookings, this in turn validates your decision to book. Expedia is a prime example of this with their calls to action that also include a buy now pay later option as an extra incentive.
They Establish Their Brand as Industry Experts
When booking a holiday, consumers are more likely to make a reservation with a company they can trust. As a result, more and more hotel brands are establishing themselves as travel experts to create trust.
One way to do this is to fill your website with useful tips that consumers will find useful. Have a member of staff share their favourite cocktail bars in town or showcase the best afternoon tea spots on your hotel blog and impress your guests with your knowledge of the local area.
Have you been persuaded to make a reservation by one of these techniques?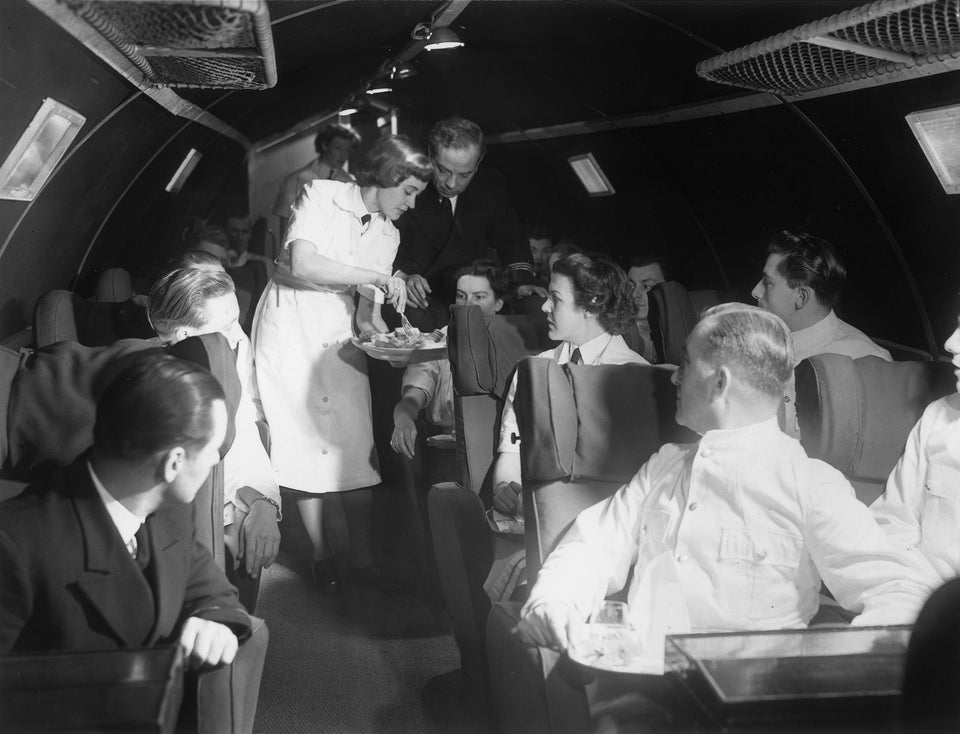 Vintage Air Travel Photos