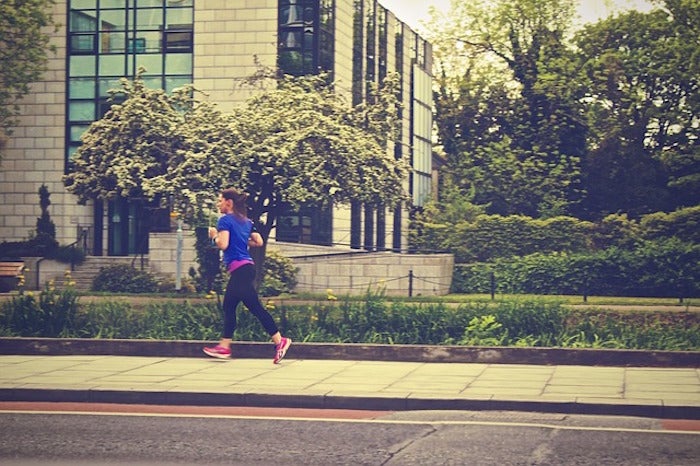 Perhaps, but most likely not. It's easier to blame a particular problem for our fitness woes than to assess ourselves and take responsibility for our shortcomings.
In today's overly saturated world of information, we have countless weight loss drugs and tv shows such as the biggest loser that promote dangerous healthy behaviors that are unsustainable for the long run.
If you ask the average person why they didn't accomplish their particular fitness goal or what's holding them back—they usually point to a specific tactic that's setting them back.
If only it was that easy.
The things that hold us back not only in fitness but also with our careers and relationships are the intangibles. It's the small things that are blatantly in front of us but they seem so obvious that we overlook them.
Whether you're on a weight loss journey, looking to build muscle or any other type of fitness goal—make sure to address these 4 surprising but often overlooked areas that can stop you from accomplishing your fitness goals.
1. You don't understand your needs
Entrepreneurs and small business owners wouldn't randomly jump out of bed one morning and immediately pursue a business idea out of blind faith. The boardroom of directors doesn't decide on budgets and actions for the next quarter through random guessing.
In each of these scenarios, there is a level of research and understanding of the market to a certain extent. While they can't prepare for every single little thing, they can front load their work for the big issues and assess what their particular needs will be.
The same philosophy applies to your fitness. In this case, you're the market and before you can worry about external tactics or anything else, you have to place a premium on yourself.
For some of you individuals who overextend themselves in work and in their personal lives, this means to become a little selfish for the time being.
Because you need total clarity about yourself. Before thinking about adding anything externally, you need to answer the basic questions that suit you on a daily basis.
For example, how many calories do you need to eat? To figure this out, you must look at your age, gender, the level of activity, and factor in general lifestyle factors into the situation.
After you have some of the data on yourself, now you have to figure out how to execute on the plan at hand. It's useless to have a bunch of information and well-intentions if you don't take action on them.
This is one example of many. You should get clear on your sleep, working out, and any other big priority in your life.
2. Record your progress
Peter Drucker is famous for saying "what gets measured gets improved."
If you don't know what's working and what isn't, how can you be your most efficient version of yourself?
In the business world, they'll analyze marketing campaigns, manufacturing costs and many other metrics.
What does this look like in health and fitness?
For examples, healthy eating and using the power of journaling your food for increased awareness.
Why journaling your food?
Because you need to know what you're eating, how it's making you feel, what's triggering you into eating not-so-good foods.
Did you happen to experience a mid-afternoon crash today at work or did you feel more lethargic than normal today? How's your sleep going? With the journal, you're able to get information and then measure it to see if small changes are needed.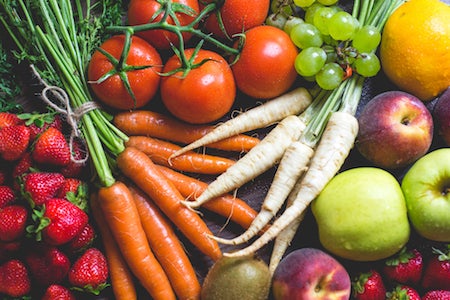 3. You don't have boundaries
When you haven't truly thought about your value adding activities and your life-draining habits, you're going to be inefficient.
Many times, people don't fall short just because of their diet or workout plan, it's because of their lack of boundaries.
When you have no boundaries established, the world feels as if it's caving down and you never have enough time to do anything. You feel constantly busy with no end in sight.
A common place where this occurs is with friends and family asking you to do things for them. After a period of always being there, there'll be this expectation that you're always available and when you try to change your behavior with them, this can cause some friction.
Activities such as always numerous weekly happy hours are among the many potential scenarios the each of us will face.
However, when you make a list of essential and nonessential activities in your life—you're gaining headspace.
This frees your mind and allows you to make better decisions. This most importantly, allows you to start saying "no" to things that don't serve your vision towards a healthier you.
4. No schedule
Business owners, entrepreneurs, athletes, and many successful individuals in fitness adhere to a daily schedule.
Not because they can't keep up with their day, but because they understand that discipline equals freedom. They established times for meetings, phone calls, strategy sessions, workouts, and other appointments. Having the discipline to schedule allows you to become more efficient and effective at everything you're doing in life.
Blocking out times in fitness is pivotal especially if you're a busy professional who has demanding workdays. As we all know, nutrition is critical and without planning this out, many busy professionals fall short with their fitness goals because of this.
If you have a schedule, you could plan to meal prep on Sunday and let that last you until Wednesday. Then you could have another mini-meal prep on Wednesday to finish the week out.
The more you can automate your healthy habits, the greater the chances of succeeding with your fitness goals.
Related
Popular in the Community