When we think about the "green" car movement, chances are, we don't think about the cars that are producing more carbon monoxide while idling than any others: emergency vehicles.

In order to operate the vital equipment they use to save lives, ambulances must leave their engines running, even while parked--that translates to about 1.5 gallons of fuel emissions and nearly 33 pounds of carbon dioxide every single hour. In New York City alone, that adds up to an average of 20 hours per ambulance, per day. Multiply that by the entire size of NYC's fleet and an operating time of 365 days a year, and the numbers become exorbitant.

Fortunately, last week, The New York City Fire Department announced plans to install a new brand of eco-friendly mobile technology in 100 of its ambulances to help reduce carbon emissions. They join cities in North Carolina and Texas who are already implementing this new equipment, an auxiliary power system called Stealth Power EMS Unit.

Once installed, the unit provides dependable power for heat, lights, camera, laptops, radio, refrigerator, chargers and power-load stretchers, all without idling.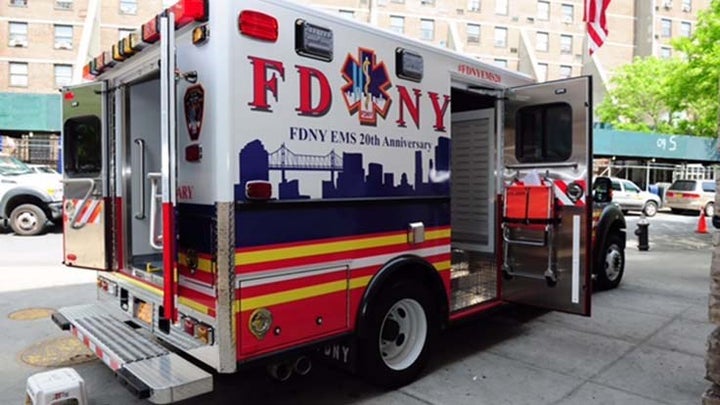 Funded by city government, four systems per week will be installed between now and September, with about 40 completed so far.

"The New York Fire Department has the busiest EMS system nationwide, and responded to more than 1.5 million calls last year," said Devin Scott, CEO, Stealth Power. "Our technology offers fast access to power which aids first responders' lifesaving efforts while creating a better work, patient, and community environment."

These systems also operate quietly, decreasing noise and engine vibration, and have built-in emergency "never stranded" jumpstart capability that can increase patient safety.

The new plan is part of a $3.5 billion RFI on sustainable fleet solutions that New York City signed earlier this year, which includes the continuous updating of other emergency vehicles with similar technology.

"Police vehicles also face this problem. In New York City, police officers trade off cars between shifts, meaning the engine can be left running all day and night," said Scott. "There are a ton of industry vehicles with this problem, which you might never think about. It's a very widespread issue, but one we are excited to address."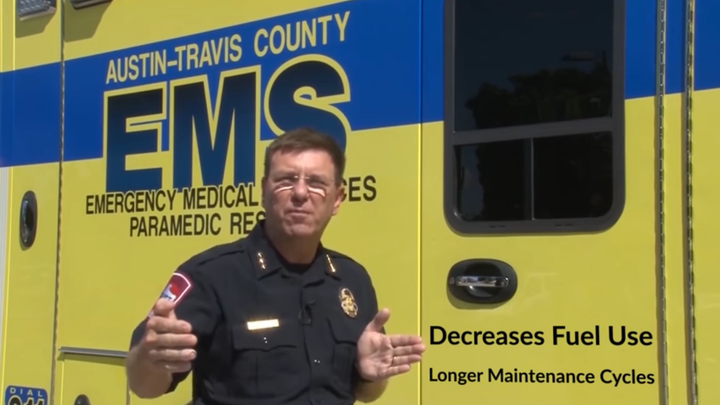 A lawyer by trade, Scott started the company in 2009 after he and a former business partner noticed how many industries send out vehicles that must run their engines all day just to power their standard equipment.
To solve that problem, they went about inventing a system that could power ancillary equipment without the use of an engine. Since then, Stealth Power has prevented the release of thousands of tons of toxic emissions and preserved millions of gallons of fuel.

In North Carolina, both Orange County and Raleigh have about a dozen vehicles on the road, respectively, and the city of Cary has one in every public vehicle: fire trucks, ambulances, and police cars.
Most impressively, every new police car and ambulance brought into the city of Austin, Texas, where Stealth Power is based, has implemented the power system in all of their new vehicles over the past three years, for a total of over 600 so far.
James Shamard, Chief of Staff of the Austin Travis County EMS, said, "Our partnership with Stealth Power has opened the door to new economical and ecological breakthroughs for EMS and the City of Austin."
Related
Popular in the Community