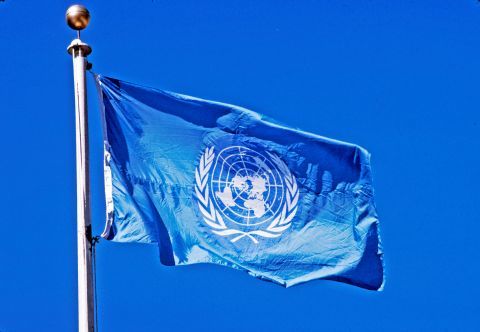 September 25th marks the one-year anniversary of the ratification of the United Nations Sustainable Development Goals (SDGs), the seventeen overarching goals that serve as the UN's framework for international development through the year 2030.
What was particularly notable about the SDGs creation process is that it was both evolutionary and revolutionary. Evolutionary meaning that they evolved from lessons learned from the Millennium Development Goals (MDG's) the previous UN development policy. But also revolutionary, in its copious use of digital platforms to encourage the participation and inclusion of everyday citizens in the UN policy process.
An example of the use of digital platforms to promote the participation of citizens and communities in the UN policy process was the "World We Want 2015" online platform. Co-sponsored by the UN and civil society, World We Want was an online forum where anyone that was interested could not only recommend and weigh in on the best way to eradicate poverty, but create their own consultations relevant to their countries and communities as well. Participants from over 100 countries participated on the platform and due to their contributions, new goals such as Goal 10, 'Reduced Inequalities' were established.[1]
Another example of the impact of digital on the SDGs was the UN's "My World 2015" survey. Over 7 million people worldwide participated in this survey which gave them the opportunity to prioritize development issues in order of importance to them and their lives. The My World survey was available in both digital and pen-and-paper format for those without internet access. My World not only provided the UN with perception data about what people living in poverty deemed most important, but it was also an effective campaign that announced the more inclusive agenda to people and communities in developing countries who otherwise might not have known.
Without the use of digital platforms and initiatives, there is no question that the reach of My World 2015 or the World We Want 2015 would have been much more limited. Unless an organization has a bottomless source of money (and who does?), it is nearly impossible to run a public benefit campaign to this scale without prioritizing digital initiatives and campaigns to bring attention to your cause.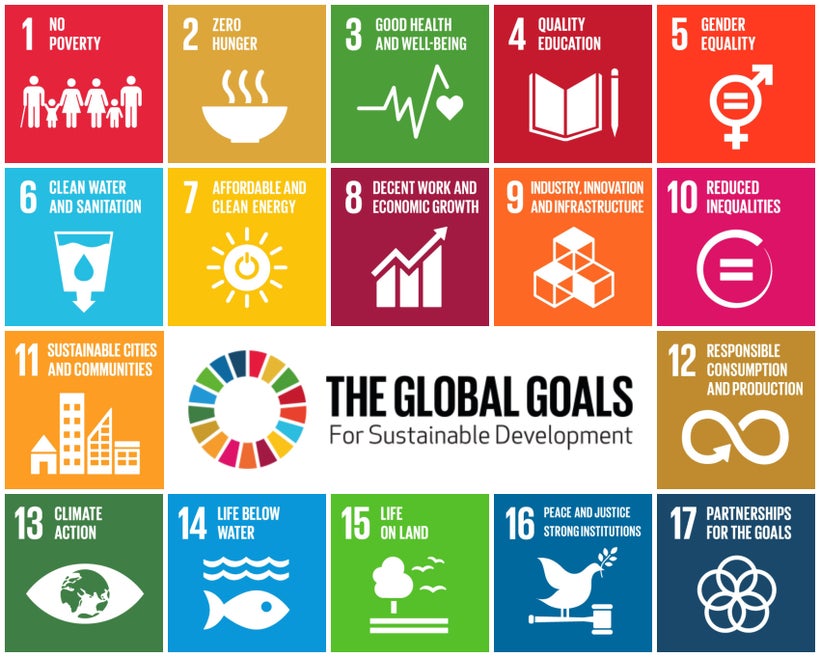 Fast forward to present day, and you'll find that the UN has continued and expanded its use of digital platforms to implement the SDGs. The UN employs a variety of digital platforms and programs to meet both internal and external needs. There are interactive online training platforms for field staff, emergency and refugee education platforms for displaced school-aged children, digital storytelling platforms, and mobile-phone based platforms like U-Report, UNICEF's citizen reporting platform that boasts over 2 million users in 28 countries.
My World 2015 has evolved into My World 2030, a tool for "localizing, monitoring and promoting accountability" of the new SDG agenda. And World We Want 2015 is now World We Want 2030, and still hosts global conversations between the UN and Civil Society regarding SDG process. And United National Virtual Reality (UNVR), currently in its beta phase, will soon bring the experience of living in poverty and deprivation from an abstract concept to a visceral, heartbreaking 3D reality for the viewer spurring them to corrective action.
But with 836 million people living in extreme poverty, My World's reach of 7 million only represents .9% of the full population of people living in poverty, and U-Report's reach of 2 million is approximately .25% of the total. Though the reach of these digital initiatives are far more expansive than anything done in the past, the digital strategy needs to be tweaked so that it can better address the future of the overwhelming number of people living in poverty.
Last year, I worked with mayors in several South African cities on the intersection of the SDGs, digital platforms and local youth development initiatives. In all but one case, the mayors and their staff were largely unaware of UN digital initiatives. When the mayors and their staffs were introduced to the UN digital platforms, there was mainly a sense of relief, that there were tools out there, free for them to use that would help them achieve their own goals. But prior to our conversations, they had no idea about these platforms and the opportunities they provided.
Similarly, when I spoke to South African youth living in poverty, they too, were unaware of the UN digital platforms that they could contribute to and use to their own benefit, and they were wholly unaware of the SDGs and what it meant to their lives. Considering that they were among the intended beneficiaries of the new SDGs, this was a sobering but necessary lesson.
Was this a failure of the UN's digital approach and platforms? No, it is certainly not. There was much progress made and by any measure the UN SDG campaign was wildly successful in its reach, but given the mission, it's time to think bigger on the digital strategy front if the SDGs are going to be realized for the 836 million people living in extreme poverty.
Here are some quick recommendations for expanding the digital vision for the SDGs that you might be able to use in your own campaigns:
1. Go Where People Already Are
Most of the UN digital platforms that I've mentioned in this piece are bespoke platforms that were created internally and required a fair amount of campaigning to make people aware of their existence, and then from there inviting people to participate. Therefore, it made sense to campaign and work within already existing networks, but now in the post-ratification, implementation phase it limits the impact of the SDGs to those "already in the loop."
Social media platforms such as Twitter, Facebook, WhatsApp, Snapchat etc. are not just vessels to promote and bring people to platforms unique to the UN, but they are platforms in and of themselves for organizing and promoting participation. Digital campaigns and initiatives that seek large-scale participation are best done by meeting people where they already are and where they already feel digitally at home.
A more effective strategy would include using existing platforms where large numbers of people already congregate in digital spaces. Go where people already are, and where they are already discussing their day and the challenges they face. They may not be using the term "SDG" in their words, writings and speech, but the challenges that they face in attaining a basic education, health challenges, food deprivation, etc., these are exactly the very problems that the SDGs are trying to solve.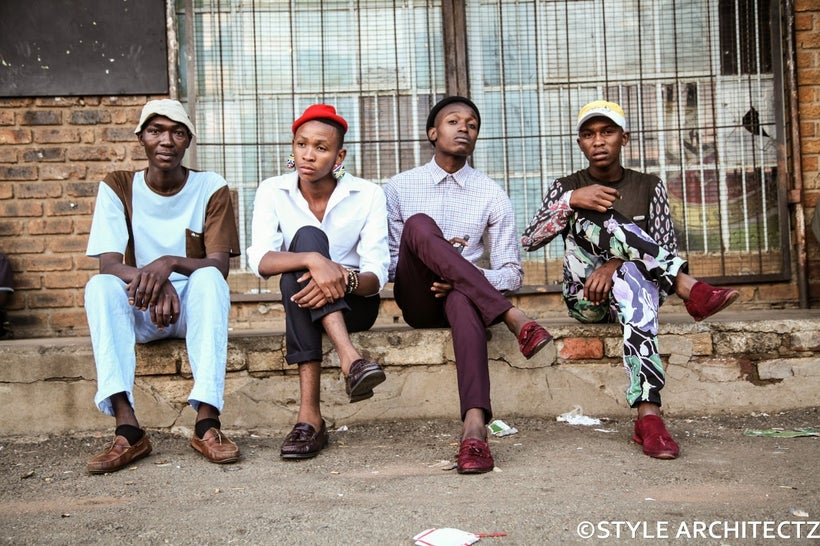 2. Put it All in One Place
The many platforms that the UN has made available for implementation of the SDGs are hard to find online unless you already know where to look. The way that the offerings are organized now are by UN agency (and there are many), which makes sense from the standpoint of the UN, but not for the user.
If I were a teenage girl living in poverty in South Africa, for example, who has not had any prior contact with the UN or any of its representatives, how would I be able to even find a platform for me to organize my community or tell my story? As it stands now, it would be exceedingly difficult and take a fair amount of online research, cyber-sifting and patience to do so. Patience is not a virtue in cyberspace especially in developing countries where internet access is at a premium, if at all.
An online inter-agency hub where all of these digital platforms, experiences and initiatives are housed and easy for everyone to find regardless of whether they are in the UN loop, would go a long way in expanding the reach and the impact of the SDGs.
3. Mimic Online Experiences that People Already Like and Know
Exploiting the full capability of existing platforms that are already popular with the target audience to promote the SDGs mission, keeping in mind that any bespoke digital offerings should work seamlessly with what already exists and what users already like and know will expand the impact of the SDGs exponentially.
If a digital platform requires a tutorial just to begin, no matter how short, it's not going to take off with users. Any digital platforms that you create for the general population (not staff) that require a login, should provide users with the option to use their Facebook or Twitter logins to access the platform. There are a lot of digital options out there, users do NOT want to spend time trying to recall a distinct username and password, they'll just move on to the next thing. By keeping the user experience familiar and tied to a platform that users are already familiar with, the user experience is smoother and participation is likely to increase.
4. Partner with Well-Known Private Brands That Appeal to Your Intended Audience
You'd be hard-pressed to find people who have not heard of the UN or do not have an opinion on what the UN does, how they do it and how it can improve. The UN brand is powerful, and can be used to great effect if partnered with another popular, socially responsible corporate brand that people associate with pleasure, attractiveness and general good feeling. The SDGs message is one of hope, change and triumph. Partnering with a wide-reaching private brand that complements that hopeful message would have a strong impact and bring in many more people who otherwise would never hear of the SDGs. There has been some well-deserved apprehension around the concept of public-private partnerships with respect to international development, particularly around economic infrastructure projects. However, it is a good idea to thoughtfully consider how to responsibly employ a public-private partnership in order to get millions of already eager eyes on UN digital platforms that can help improve the lives of people living in poverty and deprivation. And ultimately, that's what the SDGs are about.
[1] Full disclosure: I managed the UN's "Addressing Inequalities" consultation, the largest and most successful online consultation in UN history.
Dr. Tricia Callender, Ph.D is the President and CEO of Spanner Strategies, LLC, a digital campaign strategy firm with offices in New York and Johannesburg, South Africa. She can be reached at info@spannerstrategies.com.
REAL LIFE. REAL NEWS. REAL VOICES.
Help us tell more of the stories that matter from voices that too often remain unheard.
This post was published on the now-closed HuffPost Contributor platform. Contributors control their own work and posted freely to our site. If you need to flag this entry as abusive,
send us an email
.