Mom-to-be Mindy Kaling has a beautiful story about why it was "so special" to finish her Hulu show, "The Mindy Project," while pregnant.
During an appearance on "The Ellen DeGeneres Show" that will air Friday, Kaling explained how she felt about wrapping up her show at such an eventful time in her life. Kaling, who portrays an OB-GYN, said that she found out her show got the green lit within the same hour that her mom, who was also an OB-GYN, died. She described the event as "such a strange thing."
Now that the show is ending, Kaling feels her pregnancy marks a bittersweet conclusion, but also a beginning.
"It felt like the show kind of helped me and trained me to kind of grow up and become a mom," she said. "It is really meaningful to me."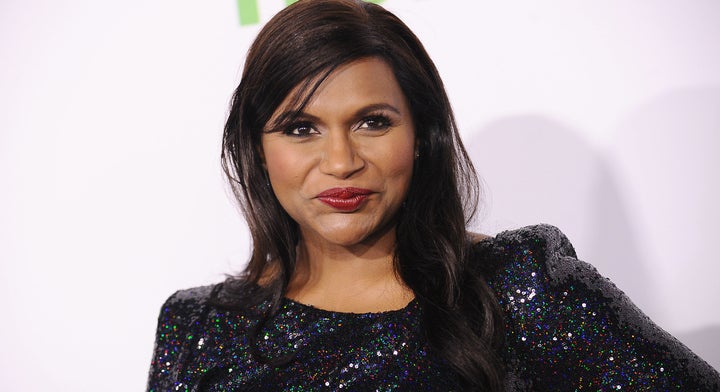 The actress also confirmed she's expecting a girl, a few months after Oprah Winfrey spilled the news about her pregnancy at a press event. Kaling and Winfrey worked on Ava DuVernay's upcoming film "A Wrinkle In Time" together, and while shooting, Kaling shared her big news with Winfrey. The actress seems totally OK with Winfrey telling people, though.
"If anyone was going to announce big news about your private life, Oprah Winfrey is the person," Kaling told DeGeneres. "You can't complain that much about it."
Kaling joked that she's looking forward to telling her daughter that Winfrey, whom she described as "kind of a religious figure," was the person who informed the world about her.
"If there's one person I have to tell my daughter about that revealed her existence to the world, Oprah is pretty good," she said.