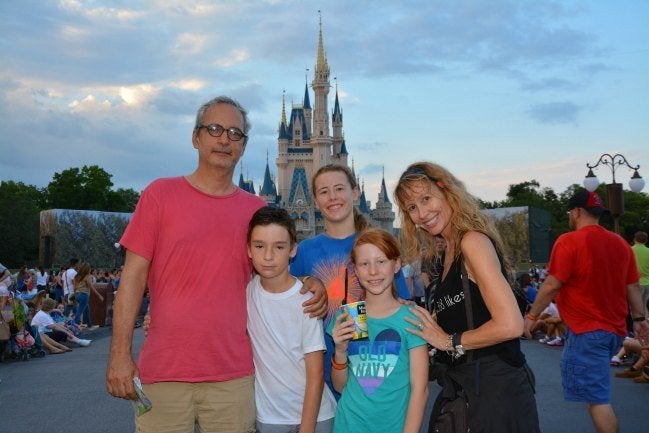 As part of our Blended Family Friday series, each week we spotlight stepfamilies to learn how they've worked to bring their kids together. Our hope is that by telling their stories, we'll bring you closer to blended family bliss in your own life! Want to share your story? Email us at divorce@huffingtonpost.com.
Lorraine C. Ladish has a relatively simple formula for raising her stepfamily: Make sure both parents have the same authority, agree on house rules and be adaptable.
"When the parents are aligned and agree to set expectations for the family -- and to course-correct as needed -- it makes it all so much easier," said Ladish, the founder of bilingual lifestyle website Viva Fifty.
Below, Ladish shares more of her stepfamily's story, including the sweet way she won over her stepson.
Hi Lorraine. Please introduce us to your family.
My husband Phillippe and I have three kids in all. My two girls are Chloe (14) and Alexia (11). My stepson Finn is 12.
How long have you and Phillippe been a couple?
We'e been together for six years now and married for one and a half. We hit it off from the start. We both felt we had learned a lot from our previous marriages and we understood the responsibility of bringing together children that were not biologically related. The kids met when they were 5, 6 and 8. I think it helped quite a bit that they were so young. Now that they are tweens and teens they have spent half their lives together. They miss each other when half the gang is with their other parent and ask when they're coming back. It's great to see how their relationships have flourished. They watch out for one another but also argue like any other siblings do. They feel like family.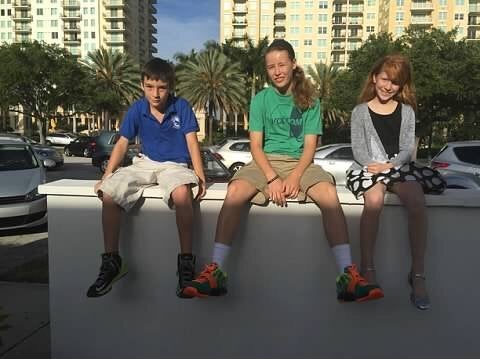 What have been some of the biggest hurdles you've encountered over the last six years?
The biggest challenge has been perhaps readjusting to family life and our home after the children have spent time with their other parent. Each household is really a different world and they have to learn to navigate through the changes around them, and so do we as parents. We gently remind them of the house rules or chores which they can easily forget when they've been away for a few days. Also, it's tough to manage the co-parenting calendars and vacation time of the three kids. My daughter's dad lives almost four hours away by car and my stepson's mom lives in the same town as we do. We keep a master calendar of the custody schedules but we stay flexible if there are unexpected changes.
What's the best thing about being part of a blended family?
Our kids have more people to love and who love them back. My daughters' dad has taken my stepson with him for the weekend along with my girls. This may sound unusual, but Finn has fun with them all. My sister treats Finn like another nephew and my in-laws treat my girls just as if they were their granddaughters.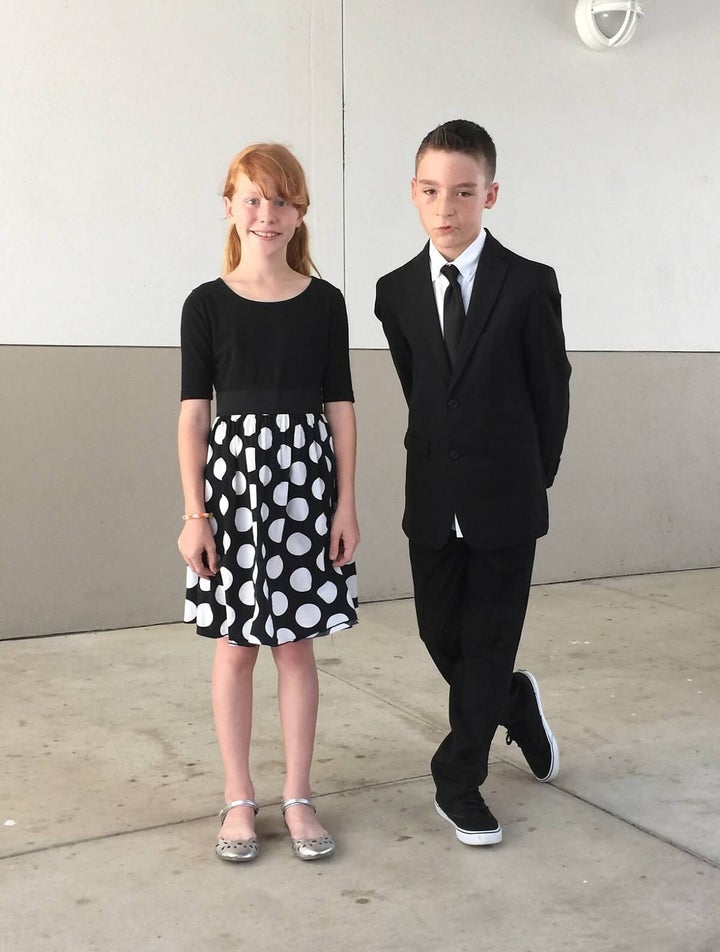 What makes you proudest of your family?
That we somehow make it through complex parenting schedules, manage our careers and nurture our relationships. My husband and I manage to work as a team. Sometimes he drives my girls to meet with their dad (four hours round-trip) when I'm away on business and he steps in for school meetings or any other activity when I can't. And when he's away I do the same with my stepson and my own daughters. We have built more than a family, we're a team.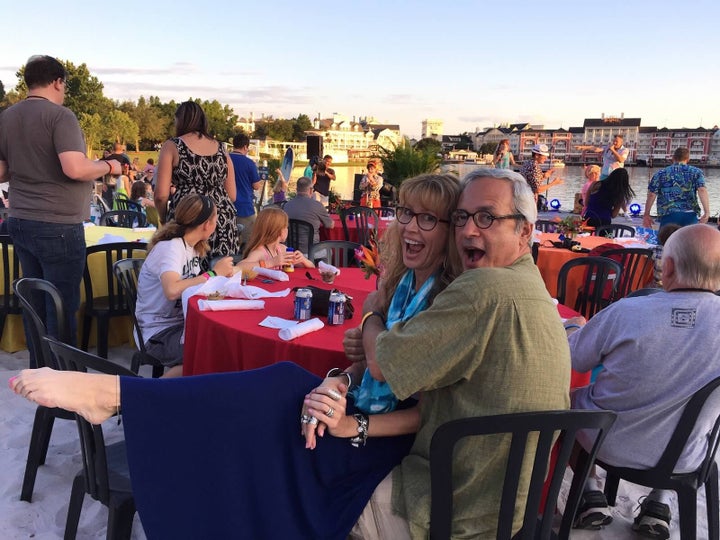 What advice do you have for other blended families who feel like a peaceful dynamic is out of reach?
I think we were lucky in the sense that our children are close in age and also that my husband and I have similar life and moral values. I made sure that I let my stepson know very early on when I was only dating his dad that his father would never love me more than he loves him. I will never forget how he opened his eyes as a little boy and said, "really?" I think the parents set the tone and it's important to reassure the children that they don't have to compete with anyone for love and attention.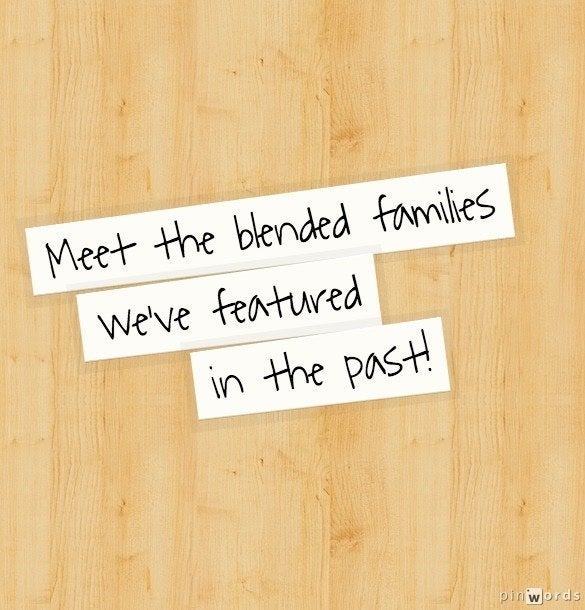 Blended Family Friday
Related