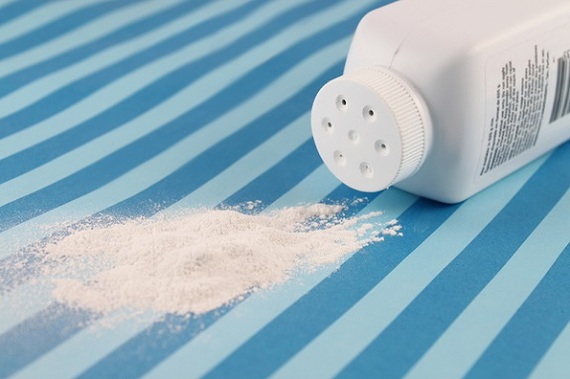 Recently the jury's verdict on the talcum powder's lawsuit left many people shocked worldwide. If Johnson & Johnson was found guilty and ordered to pay $127 million in compensatory damage, is this the irrefutable proof that their famous cosmetic product can cause cancer? And if so, why science keeps claiming that there's no consensus on whether this substance is truly dangerous for our health?
Actually, the whole matter is much more complicated than just that, and even the St. Louis jury's decision should be viewed in its own context to be fully understood. But let's start from the beginning.
One century ago, in 1892, J&J's director of scientific affairs Dr. Frederick B. Kilmer first invented a scented powder that was originally labeled "for toilet and nursery" in its red and yellow vintage tin can. His idea was to add perfume to Italian talcum and market it together with sanitary napkins to midwives and mothers following childbirth.
J&J's Baby Powder rapidly became popular, to the point that many people around the world started associating its scent to the smell of newborn themselves. It was so pleasant that many women started using it to sprinkle it in their underwear and genital area to add a nice sense of "freshness and cleanliness."
Today talcum powder is found in a wide range of cosmetic products to prevent irritations, dry babies' skin on diapers, absorb moisture and bad odors. It's also found in contraceptive devices including condoms and diaphragms to reduce friction.
However, it was later discovered that talcum was not so safe as it was originally thought, and many women found that to their own dismay.
The first talcum powder lawsuit was filed in 2009 by Diane Berg, a woman from Sioux Falls, South Dakota. Berg, who is a physician assistant, was diagnosed with ovarian cancer in 2006 when she was just 49 years old. She sprinkled her underwear with the cosmetic powder for most of her life to remove "bad smells." She had no idea that this product could be so dangerous since there was no warning to be found on its label about any possible cancer risk coming from long-term exposure. "I went into the bathroom, I grabbed my Johnson's Baby Powder and threw it in the wastebasket," explained Berg to the New York Times.
She sued the pharmaceutical giant blaming it for gross negligence and fraud, and a few years later, in 2013, J&J came to her offering a deal. She was offered an out of court settlement of $1.3 million if she would settle down her case and drop all the accusations. But when the woman heard that she had to sign a confidentiality clause, she decided to refuse. "It was never about the money," she said in an interview, all she cared about was warning people around the world about how dangerous the Baby Talcum powder was.
In a curious turn of events, Berg received no monetary compensation for the damage she sustained, although the South Dakota jury confirmed the association between talcum powder and cancer.
However, two other judges in St. Louis ordered J&J to pay a hefty total of $127 million in damages to two other families. One of these two sentences found the Big Pharma guilty of negligence, conspiracy, and failure to warn women of the increased cancer risk linked with the use of cosmetic talc in the genital area.
Still, the reasons for this shocking verdict rest upon an important assumption that proves something different than the equation "talcum = ovarian cancer." One of the most important reasons why J&J was found eventually guilty of its accusations, was the fact that the pharmaceutical company purposely concealed critical information about talcum's safety for more than 40 years.
According to CBS News, in fact, the attorneys of Jackie Fox, one of the women who died of cancer after using the powder for years, provided the court with an important document. In this internal correspondence, a medical consultant suggested that denying the possible risks could damage the company's own image. The jury just confirmed that J&J did know something and that they decided not to warn the public about it, and that is as a matter of fact a crime.
How much this something can be seen as a real association between talcum and cancer is quite unclear. The pharmaceutical company, on the other hand, decided to appeal the court's decision and fight back to clear its own reputation.
So, if this sentence can't be in any way seen as scientific proof that talcum can cause ovarian cancer, why can't the scientific world find its own verdict on talcum purported carcinogenicity? As a large study that reviewed much of the actual scientific evidence clearly explained, there are several practical hardships that researchers need to overcome to investigate on this challenging topic. As talc is not a proper drug, no adequately reported medical reports are available to accurately assess the risks in a real-world environment.
Many interesting studies have been excluded, due to the high bias coming from the inherent unreliability of patient self-reporting. Critical data such as the dose exposure and concentration cannot be evaluated since, again, it's just a cosmetic product. The differences in formulation between the various products are also a factor, as well as the application method (spraying, sprinkling, direct application), that mostly depends on personal preferences rather than on a standardized dose.
While consumers worldwide are still confused on whether talc is dangerous or not, the American Cancer Society itself provided us with a possible solution. Cornstarch-based products are, in fact, safe, and J&J itself is producing their own branded version which is sold at about the same price.
Related