It was an ordinary morning, I had just opened my computer when a new email flitting by on the top right of my screen caught my eye - the subject line was Kaléo to bring AUVI-Q® (epinephrine injection, USP) auto-injector back to market in 2017. My heart began to beat slightly faster as I digested the potential benefits of this announcement for food allergic families in the United States. I immediately tweeted the information out into the universe. If you don't know, Auvi-Q was an auto injector that delivered epinephrine to treat an allergic reaction. It was recalled by the pharmaceutical company Sanofi on October 28, 2015 for a manufacturing defect. Auvi-Q was beloved by many due to its light weight, fitting in your pocket size, its retractable needle, as well as the voice guided system that talked you through the steps of treating an allergic reaction. My son Joshua at age 5 actually brought it into school to teach his class how to save him. It was that easy to use.
I was so excited to share the news with my peanut allergic son Josh, now age 11, that the Auvi-Q was set to make a return. His response actually took me by complete surprise. He said, "Mom, you are crazy if you think I am going to use it. It was recalled. How do you know they fixed the problem? What if it fails when I go to use it? What if I die?" Josh always has had thoughtful and poignant questions. On the one hand, I was sad he had to consider his mortality, yet on the flip side, was proud I had imbued a healthy sense of skepticism in him for him to first vet the device before considering using it again. I was pleased to inform him that I was going to a Food Allergy Bloggers Conference in Denver (FABlogCon) a few days later, where the Edwards brothers, the original inventors of the device who recently re-acquired the rights back from Sanofi, were going to be in attendance. I told him I would ask all his questions and hoped to return with answers.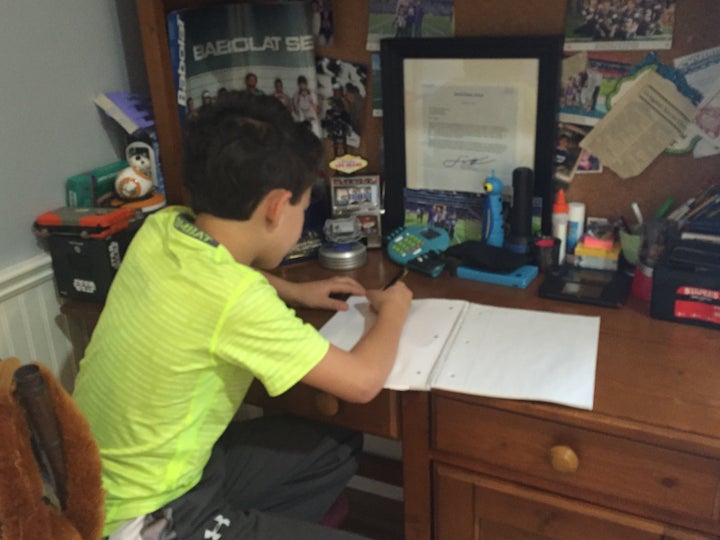 Evan and Eric Edwards, the original co-creators of the Auvi-Q, gave a heartwarming speech about Auvi-Q's comeback to the crowd on the first night of the conference. Both of the twin brothers have struggled with life threatening food allergies. In fact, they said that their doctor stated they were amongst the most allergic children that he had ever encountered. When they invented the device, they wanted to provide the allergic consumer and themselves with an epinephrine auto injector that was easy to use and was compact. What made it truly unique was the voice prompt feature. It allowed even an untrained user to be able to use the device in the event of a life-threatening allergic emergency.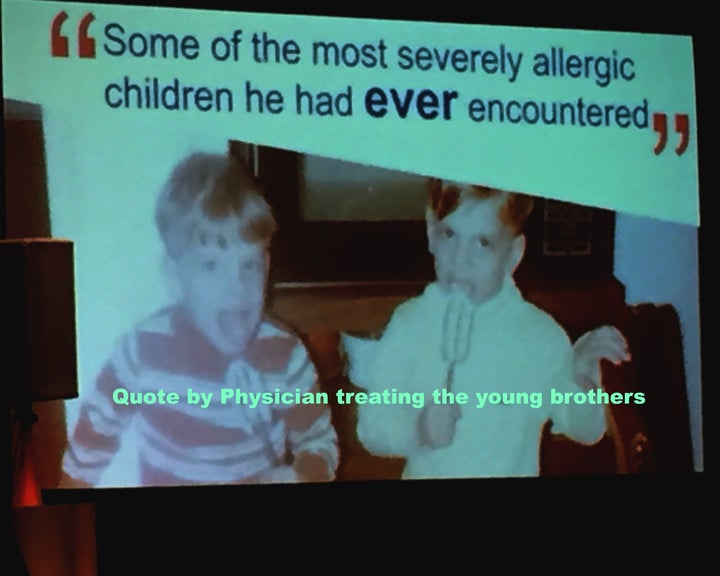 It was truly informative to watch both brothers at the conference, but more importantly, it was inspirational to watch them LISTEN to the food allergy community about their concerns regarding the device. They spent countless hours talking to bloggers and advocates to find out what they were most concerned about regarding Auvi-Q's comeback. I was armed and ready with Joshua's questions (and some of my own) and with pen and paper in hand, I sat down to speak with them. To Josh's first question - they replied that in February 2016 when they regained the rights to Auvi-Q, they immediately got to work to identify the cause of the recall. They assured me that they had discovered it was truly a manufacturing defect, not a design flaw. To that end, Auvi-Q is now manufactured on a 100% robotic precision production line. The past risk was eliminated- this was not a Band-Aid; this was a solution. They referred me to a video with all the specifics including sensors and an impressive visual inspection system. This video is an example of an unprecedented transparency from a pharmaceutical company into the making of its product.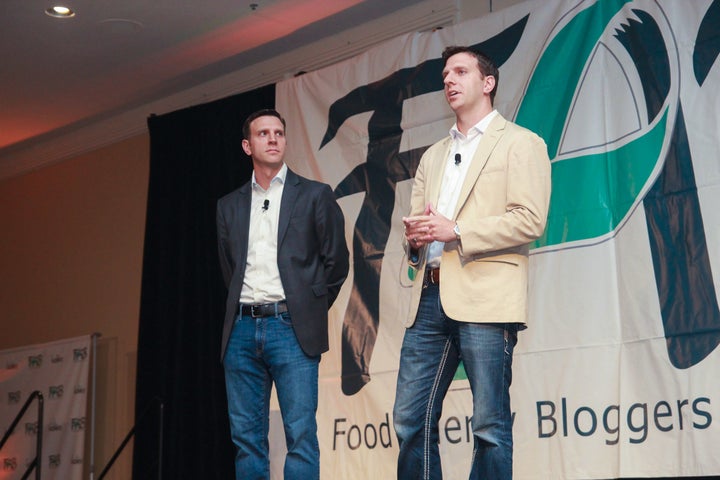 To me, those facts sounded pretty convincing but I told them I needed more to assure my son. I was taken aback by how their voices rung with emotion as they spoke to me about the day they had to go into their children's schools to inform them about the recall of the Auvi-Q. Both brothers are food allergic as are their children. They spoke to me, not as company executive, an engineer, or as a physician, but rather as fellow food allergy parents. We bonded over that place in our hearts that knows if the auto-injector fails, there can be fatal consequences for our children. I was blown away by the raw honesty and emotion from that moment. THIS I can convey to my child - that their own children, not to mention themselves, are relying on this device too
When I arrived home, Josh was anxious to see if his questions had been answered. He watched the video and thought about the Edwards brothers' confidence in the device for both themselves and their kids. He was convinced it was safe but had one final question he hoped I had asked of the brothers. He wanted to know if those who needed the device would be able to afford it? There has been much in the news as of late regarding the sky rocketing prices of auto-injectors and the many families who cannot afford them. I was so proud he thought beyond himself to ask me this question. I told him I discovered that the brothers were indeed doing things differently - talking about access and affordability with the wholesalers, insurance companies, pharmacies and pharmacy benefit managers before setting pricing. Their ultimate goal is to have any allergic patient regardless of insurance coverage or a high deductible to have access to Auvi-Q. They told me boldly "Kaleo will never enter into any exclusive agreement with any insurance company or pharmacy benefit managers that excludes options for patients." I was happy to report to my son that this pharmaceutical company truly cares and has a safe product that will open up choices in the epinephrine auto injector space. I was proud to be part of a moment in time that answered my child's fears and may serve to allay the concerns of others like him. Sometimes in life, timing is everything.
"Kaleo will never enter into any exclusive agreement with any insurance company or pharmacy benefit managers that excludes options for patients."