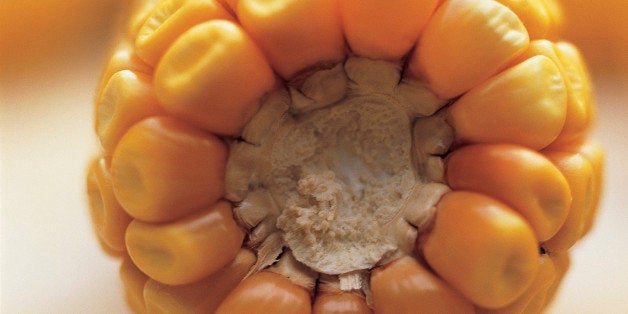 As the harvest comes in, you'll want to save some of it for later. Here's how to blanch and freeze it for the future.
by Christa Neu, for Rodale's Organic Life
There's nothing like the taste of fresh sweet corn you've grown yourself, or gotten from a good farmers' market. But it only lasts for a few weeks. If you want to avoid having to go back to buying bags of frozen corn when the season's over, try freezing your own. It's not that much effort, and it's guaranteed to taste better.
Shuck the corn as you normally would. You can remove corn silk with a soft vegetable brush.
Drop corn into boiling water and let boil for 4 to 6 minutes.
Plunge the corn into an ice bath to stop it from cooking. Use one tray of ice per ear of corn.
Using a sharp knife or a corn cutting device, remove corn from the cob.
Pack the corn into freezer-safe containers—be sure to label and date each container so you know what it is and when it's from. Then tuck the containers of corn into your freezer and wait. On a cold day in winter you'll thank yourself for taking the time to blanch and freeze your corn. Enjoy!
More from Rodale's Organic Life: