While the wearable tech world has welcomed several watches, bracelets, rings and more - including the latest Apple Watch - the actual wearable-ness of each of these futuristic-looking devices has been questionable - at least for those who are more reserved about showing off their geek side.
A new Australian tech startup called Linou, however, is aiming to achieve what larger companies have not in making tech fashion both functional and appealing, while also forgoing the use of plastics and other harmful materials.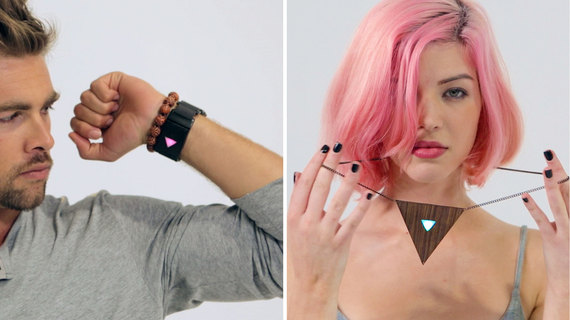 Linou introduced its first two natural wearable devices on Kickstarter this week: the Wood Tech Watch and the Notification Necklace. Both pieces feature a sleek organic wooden design with a built-in notification system that connects with the wearer's iPhone or Android to allow them to set a custom color and vibration alert for app notifications, messages, and phone reminders.
Linou's devices are subtle and simplistic, available in black ebony timber, bamboo, sandalwood and walnut. The products' notification features, however, lend them a distinctive edge that allows users to customize the colors of their updates to reflect their mood or coordinate with their outfit.
"Linou represents my take on what wearable tech should be," said founder Christopher Magick.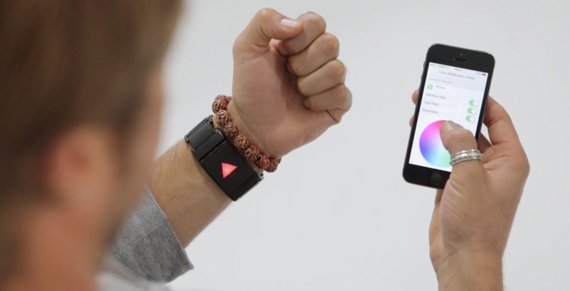 With a background as a design creative in both the fashion and tech startup industries for more than 15 years, Magick has long been aware of a shortage of fashionable, sustainable tech pieces on the market and created Linou as a solution. In merging organic materials with a sophisticated design, he believes he has created a product that people will be excited to wear.
"The term 'wearable tech' has been used to describe devices that, for the most part, I would never consider wearing," he said. "Linou represents . . . a new standard for balancing functionality with beauty as well as sustainability."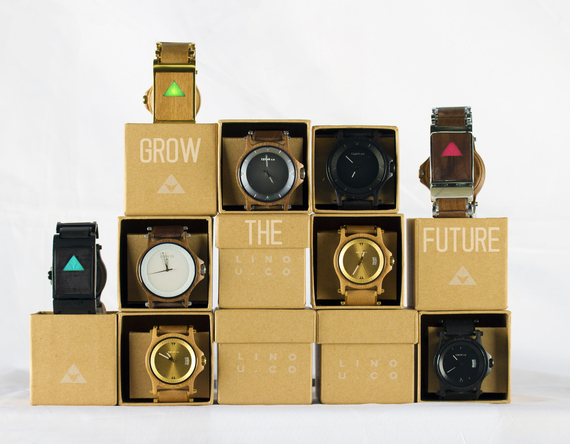 Both pieces will be sold exclusively on Kickstarter through October 13th. The Wood Tech Watch is available for a discounted price of $199 AUD and the Notification Necklace is being retailed for discounted price of $99 AUD.
Related