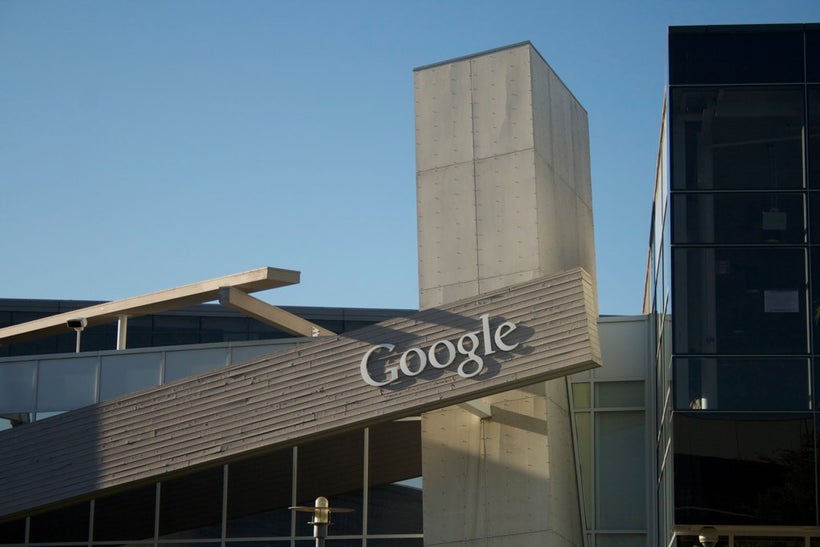 Move over, dreamers. The can-do innovators and policy wonks are shifting the routes to clean skies and calm seas. Their path snakes past Washington and toward California, with Governor Jerry Brown and Silicon Valley's techno geeks blazing the trail.
The geeks and wonks are holding conference calls even as they book buses for Saturday's People's Climate March in the capital. Maybe they'll brandish signs and rally against the Trump administration's evisceration of former President Obama's Clean Power Plan, which was designed to shrink carbon pollution by 870 million metric tons and align the US with the Paris climate accords. True, Steve Bannon's light reportedly dims beneath Ivanka's rising star as she pleads for the 2015 treaty. Husband Jared Kushner supports her. So does Secretary of State Rex Tillerson. But shredding the Obama plan guts our treaty-fulfillment ability, so California's watchdogs and business icons are staying the new course, which Governor Brown articulated in January: "Our state is known the world over for actions we've taken to encourage renewable energy and combat climate change. Whatever they do in Washington, they can't change the facts, and these are the facts: The climate is changing. The temperatures are rising — and so are the oceans. Natural habitats everywhere are under stress."
Meanwhile, the tech companies abound with their characteristic initiative: 93 percent of Apple's facilities now run on renewable energy; Google aims for the 100-percent mark this year. And they're still asserting their Washington squeeze. They joined Amazon and Microsoft in last month's joint statement: "We believe that strong clean energy and climate policies, like the Clean Power Plan, can make renewable energy supplies more robust and address the serious threat of climate change while also supporting American competitiveness, innovation, and growth."
None of this news comes as a bombshell. The planners and anticipators were already anticipating and planning in December, before the world's most famous denier took office. A task force led by Michael Bloomberg released a report calling for improved reporting on climate-related investor risk. Drought and rising seas, after all, make for market moodiness. The report flaunts the economist's talent for withering one of civilization's greatest challenges into the world's driest read. Imagine a fourteenth-century investment adviser: "The bubonic plague consequent Black Death may have deleterious effects on market performance, with negative impacts on downstream and B-to-B capabilities. We recommend the implementation of innovative risk-aversion strategies, bearing in mind potential loss in overall confidence."
Still others were focusing on state capitals. Regulators, they speculated, could re-tighten the loss in federal slack, with the West Coast behemoth leading the charge. California's $2.4 million gross domestic product is so hefty, the theory goes, that international corporations will feel compelled to comply nation-wide.
Both California and New York are now playing play hard ball by threatening tougher fuel-efficiency standards if the president weakens federal rules, which motivated auto industry moguls to urge negotiations while dabbing a handkerchief on their sweat-beaded foreheads. They don't relish a Trump-Brown feud in which New York Governor Andrew Cuomo joins the fun.
The techies and states are answering the question: "What do we do when the speeches are done and the signs come down in Washington?" Congress, after all, will remain in the grasp of unsympathetic GOP leaders; Scott Pruitt will still reign at the EPA.
There seem to be two choices, with environmentalist Bill McKibben opting for the environmental movement's traditional fallback: Lose friends and alienate people, a habit he honed in 2013 and 2015 when he vilified President Obama. It's a no gray-areas world of pure and impure, with Canadian Prime Minister Justin Trudeau enrolled as the new wolf in sheep's clothing: "When it comes to the defining issue of our day, he's a brother to the orange guy in Washington."
Trudeau's sin: He supports pipelines funneling oil from Alberta's Tar Sands fields to the rest of the world, which makes him Trump's anti-climate kin. McKibben cited Oil Change International math claiming that pipeline-enabled oil will transport "30% of the carbon necessary to take us past the 1.5C target" set in Paris.
Canadians have gone slacked jawed. Rachel Notley, who has taken political risks as Alberta's eco-friendly premier, is not pleased. Nor is Ivey Foundation president Bruce Lourie, who previously plugged McKibben's books. He says the activist is "wrong and unhelpful" given Trudeau's overall policies, which display his nation's "transition pathway" to a low-carbon economy. Andrew Leach, a University of Alberta energy economist and architect of his province's energy tax, probed McKibben's math and said it would take 200 years to extract all that oil.
Surely Trudeau's oil policy merits criticism, but belittling him to the level of Trump under the weight of dubious math only diminishes McKibben's cause. Trudeau has, after all, pushed for a national carbon price and barred a pipeline project through the Great Bear rainforest — and Canadian diplomats urged strong goals in Paris.
The second choice: Stop the search for wolves and seek solutions. The far-sighted go-getters are doing just that. Many will populate the laudable DC March, then cram into car pools traveling to state and business capitals – especially on the Pacific rim. They might even cheer themselves with other good news: CO2 emissions were flat for the third straight year and clean energy job growth keeps sky rocketing.
Calling all HuffPost superfans!
Sign up for membership to become a founding member and help shape HuffPost's next chapter
This post was published on the now-closed HuffPost Contributor platform. Contributors control their own work and posted freely to our site. If you need to flag this entry as abusive,
send us an email
.