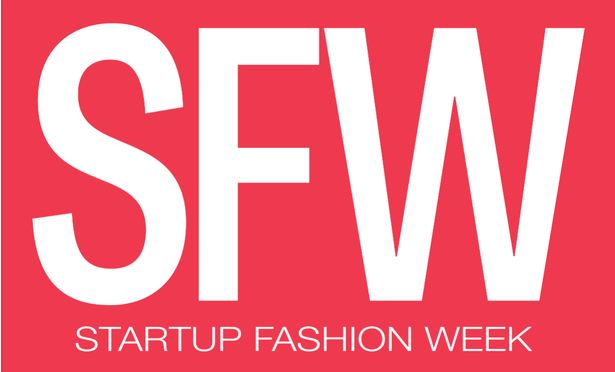 Fashion and startups are two things Toronto can't get enough of. Style has become indispensable in the startup world, from sleek, open-concept working spaces to its glamorization in pop culture. Just as techies are taking their aesthetics seriously, fashionistas have been taking strides the tech space as well. Toronto Startup Week is the response to the emerging community of founders in the city who are making waves in retail-tech, fashion-tech, and wearable-tech.
The Fashion Tech Forum on Thursday, Oct 6 kicked off with presentations from three companies – Daily Goods Design Labs, Parlour Club, and KLOTHED. Daily Goods Designs is an initiative that seeks to collaborate people who work in various industries to create efficiently fashionable and multi-functional clothes. The lab is spearheaded by Renn Scott, a veteran in the tech design community, who has been trained at the Royal College of Art in the UK and holds experience working for companies such as IBM and BlackBerry. Parlour Club and KLOTHED are both targeted towards men – Parlour Club is an accessories subscription box, and KLOTHED is an app that lets men try on clothes in the comfort of their homes.
The panel was hosted by Amanda Cosco, Fashion Tech Journalist and Founder of Electric Runway. The four panellists were Roger Chabra of Frank + Oak, textile designer Fionna Hanna, Vincent Thériault of Surmesur, and Mario Christian Lavorato of Daniel Christian Tang. The questions flowed seamlessly into one another and the panel became a relaxed conversation focused on the way technology is integrated into their respective companies and how it may impact them in the future. Chabra, Hanna, and Thériault discussed the future of retail-tech, the importance of data and digital marketing in e-commerce, as well as integrating digital components into the physical stores. While retail is a familiar industry that has certainly evolved through the integration of tech, Lavorato's business of 3D-printed fine jewellery has a recently developed business model of its own. Lavorato, having received his B.A and Masters degrees in Architecture from University of Toronto, had a vision to integrate machine efficiency and architectural software into the fine jewellery industry.
"The future of retail is mass customization," says Lavorato during the panel. Since the time it takes to print a custom piece and a predesigned piece is exactly the same, customers will soon be able to manipulate pre-existing designs through their architecturally certified program to create custom pieces. Not only does this process help democratize the process of design, it also solves an important issue of uniqueness and authenticity - each design is coded and stored in an SEL file that can be patented immediately.
Related
Popular in the Community