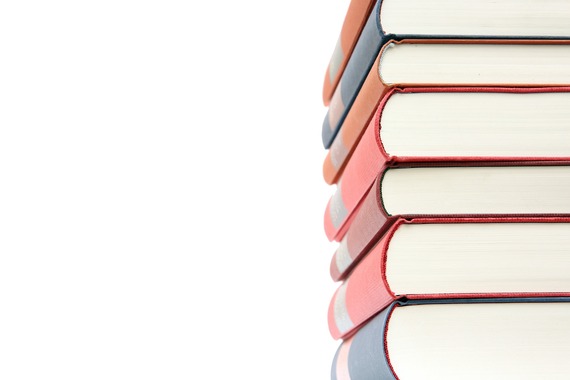 When it comes to learning about the stock market and about trading practices and general, there is no end to the different sources of information that can help any person become a better trader. However, in addition to online resources and training guides, it is important that students of the stock market also read books. While books may not be as easy to skim through as blogs or guides like this on stock trading tips, they are important resources of information for anyone who wants to learn more about trading. Here are ten of the best stock market books that you should be reading.
1.Extraordinary Popular Delusions and The Madness of Crowds by Charles MacKay
This is a classic book that anyone who is in the world of trading should consider reading. This book begs the popular question "why do otherwise intelligent individuals for seething masses of idiocy when they engage in collective action?" This book was first published in 1841, but its lessons are still timeless today. In fact it is often quoted by stock market enthusiasts as the tell-all treatise of irrational behavior in the financial market. Reading it may just help you understand the "group madness" theory often found in the market.
2.The Great Crash by Selwyn Parker
You cannot truly understand something until you know its history and where it came from. Selwyn Parker's story of the stock market crash of 1929 paints a very detailed picture of the history of the market and how it affected so many millions of people across American, Britain and Europe. This can give you great insight into how the market works and how much impact it has on people around the world.
3.Pit Bull: Lessons From Wall Street's Champion Trader by Martin "Buzzy" Schwartz
This autobiography tells the true story of how Martin Schwartz became the best of the best in the world of trading. It also details the places he went and the people he met along his journey. Most importantly, for students of the stock market, it tells the tips, trick and techniques that he used to make millions by trading.
4.The Daily Trading Coach: 101 Lessons for Becoming Your Own Trading Psychologist by Brett N. Steenbarger
The goal of this book is simple: it wants to help you become your own trading coach. This book is filled with important lessons on the different challenges and uncertainties that most people face while trading and how to pursue rewards in the market while in the face of risks.
5.Reminiscences of a Stock Operator Illustrated by Edwin Lefévfre
This book is actually a fictional biography of one of the greatest speculators ever, Jesse Livermore. This book may not be the newest publication but it is filled with timeless insights that generations of investors can take advantage of. This is one of the most iconic books on the list, and one of my personal favorites.
6.How I Made $2 Million in the Stock Market: The Darvas System for Stock Market Profits by Nicholas Darvas

This book tells the true and quite unusual success story of Nicholas Darvas. His story is often seen as one of the most extraordinary as Darvas was not a stock market professional, yet he created his own system of trading and made millions and he details his entire system and his rise to the top, in his book.
7.Trend Following: Learn to Make Millions in Up or Down Markets by Michael W. Covel
This book is from trend-following expert Michael Covel, who introduces his readers to the fund managers and traders who have been using his trend following strategy for decades. He also details his strategy and specifically how to make millions in an up or down market.
8.The Intelligent Investor: The Definitive Book on Value Investing by Benjamin Graham
This is a classic investment book that promises no-fail strategies for those who want to earn their riches. The refreshing thing about this book is that it does not have any guarantees and isn't filled with gimmicks, but instead only has the wisdom from the author that details good portfolio management.
9.Confessions of an Economic Hit Man by John Perkins
John Perkins took over 20 years to write his book because he kept starting and stopping the process. According to the author, he was threatened and bribed several times to stop writing, but eventually decided to publish his account of working as an economic hit man to cheat countries from around the globe in order to get money from the World Bank.
10.Chart Your Way to Profits: The Online Trader's Guide to Technical Analysis by Tim Knight
This book is a must-have for any modern online trader and anyone who wants to learn about technical analysis. This book shows you how to harness technology to your advantage in order to analyze markets and make informed trading decisions.
In addition to the above books, I can't leave out one of my favorite resources: the Investimonials book section. This web page has reviews on nearly 1,000 finance and stock market books. Between the listed books and the Investimonials page, you should have no problem studying up and being on your way to becoming a stock trading expert.
Popular in the Community