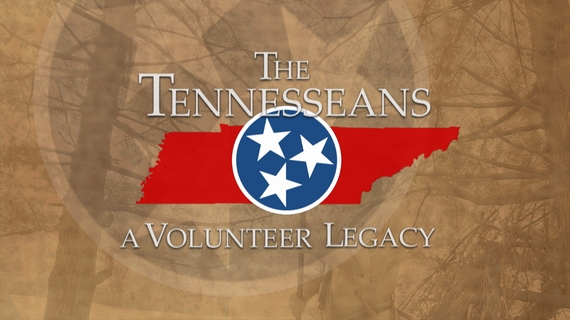 Every state has a nickname and this year Tennessee's celebrates its' bicentennial.
The Tennesseans: A Volunteer Legacy will premiere July 4 and 5 on the state's public television stations. The hour-long film is the first to highlight the events, men and women that earned the state its nickname from the Revolutionary War Battle of Kings Mountain to the modern battlefields of today.
"We're so excited to air this incredible film," said East Tennessee PBS CEO Vickie Lawson. "It truly provides a never-before-seen glimpse into the lives of the individuals who helped shape our state's history."
The production team went to the sources to make this film possible, including the Department of Defense, private collectors, descendants, and national historians to collect the rare footage, photographs and documents. It was shot on location across the nation and was a statewide effort from Elizabethton to Memphis locating descendents.
"The film celebrates the state's military tradition from Kings Mountain to present-day Kandahar. The people we worked with were excited to finally get this history on film. It's not rare in Tennessee to find families - regardless of race, gender or creed - with documented military service that traces back to the early days of this nation's history. I've produced and worked on these types of documentaries for years behind and in front of the camera. This was a way for myself and the team to give something back to our home state. It's never been done before and puts Tennessee's military history into a much-needed perspective, especially in light of recent events,' Hooper said.
The documentary was a partnership with First Tennessee Bank, Rowland Pictures and Ed Hooper. The production team is already fielding requests for DVDs, who say they will make it available after its broadcast run.
Calling all HuffPost superfans!
Sign up for membership to become a founding member and help shape HuffPost's next chapter