In February 2014, Teach Plus published a report "The Student and the Stopwatch: How Much Time is Spent on Testing in American Schools." One of the report's major findings is that urban students spend an average of only 1.7 percent of the school year taking state and district-required tests. In this series, Teach Plus teachers comment on assessments and the impact they have on their students and teaching practice.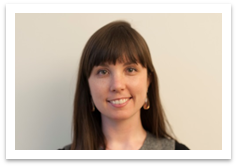 "Ms. Lane, did you grade our tests yet?" My students ask this at lunch, two class periods after they took a test in my eighth grade English class. They are baffled that my answer is, "Not yet." An adult, of course, would understand that if I'm teaching for most of the day, there's no way a full class of tests could be graded in that time.
The question, however, highlights an important adolescent perspective: They need to know how they did, and fast. The value of feedback on a student's work decreases significantly when it is returned a week after the assessment was administered. Students have moved on to another assignment. They don't remember exactly what was on the test and can't reflect on their work during the assessment to learn from their mistakes.
When I started teaching, I taught an English Language Arts (ELA) enrichment class designed to support students' performance on our state test, the Massachusetts Comprehensive Assessment System (MCAS). Since this class was additional to my students' ELA class, I had freedom with the curriculum. However, it was incredibly difficult to monitor my students' progress because I had no timely access to data. The only information I had was my students' MCAS scores from the previous year, administered six months before I met them. I developed my own assessments that would test similar skills, but was left with mounds of data (on paper) for over 200 students that I could barely finish grading within two weeks. Because I couldn't analyze the results of these assessments quickly, my instruction did not match what my students needed. When students received the results, many had already forgotten they'd taken the assessment.
Later, I moved to another school where I taught a core ELA class. This school administered formative assessments four times a year through a testing company that returns data to teachers in less than three days. The data is organized and analyzed according to standard, student, class and teacher. This allowed me and my colleagues to immediately share that data with our students and tailor our instruction. In between tests, teams of teachers designed short lessons meant to target the lowest scoring skills and administered short assessments (often only one question) that we could analyze and return to students the next day. This timeliness created a sense of urgency and authenticity for the tests and the corresponding lessons for students and teachers.
As a school, we also made student achievement public. We rewarded students who improved over ten percentage points from the prior test, or who had scored in what was considered "advanced." This made the testing data real for students.
For adolescents who have a drastically different sense of cause, effect and future consequences compared to adults, it is essential that they see their results quickly, and can immediately begin improving their skills with their teacher. When my students take the state test in March, they have been building up to this moment for months. Yet they do not get results until the following September or October, when they have a different teacher.
Making data from assessments available immediately is essential. This would not only increase the urgent message of the assessment to students, but would also cut down the need to increase supplemental formative tests during the rest of the year. It would be even more useful if I administered a state test to my students in December, received the data in a week, re-taught skills, and administered the test again at the end of the year. This would allow me to eliminate other formative tests I administer in the middle of the year, freeing up instructional time.
Yes, there will always be some testing. I will always be an advocate for standardized testing in schools because it maintains standards and provides data for teachers to make their instruction as efficient and targeted as possible. But we must prioritize making those assessments useful for teachers by providing results quickly. When that happens, we increase instructional time for students and empower them to grow at faster rates.
Erin Lane teachers 7th and 8th grade ELA in Revere, MA. She is a Teach Plus Teaching Policy Fellow.
Popular in the Community