I have not missed the Thessaloniki Documentary Film Festival once in the last nine years. The brain child of utopian-minded Dimitris Eipedes, who conceived it as a means to "make the world a smaller place" and "hear each other's stories," it offers a chance to go, in the course of an evening, from Janis Joplin's aching music to a train ride with a Syrian refugee trying to get residency in Italy.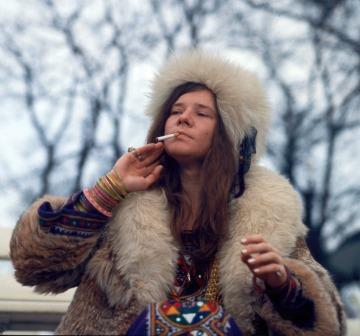 I particularly liked nine films this year:
Amy Berg's "Janis: Little Girl Blue" offers an intensely compassionate vision of Janis Joplin as a young woman from the south who didn't fit into 1950s segregated sexist culture and who did everything for her need to be loved. The film begins with Janis' sister and brother discussing Janis' misfit status in high school, and her angst for not fitting the standard norms of 1950s female beauty. We get an indication of how spunky the adolescent Joplin was, with a passion for singing, a remarkable knowledge of the blues and a knack for getting in trouble for not following the rules. The film travels from Joplin's childhood home in Port Arthur, Texas to San Francisco, where Janis was to pursue her passion for music--and embrace the 1960s drug scene that which was to be her downfall.
A highlight of this documentary are the connections revealed between the singer's emotional crises--particularly in her tumultuous romantic life--and her lyrics. We learn that a score of fascinating men adored Janis, and abandoned her. "Ball and Chain" was inspired by a break-up with Joe Monterey. "Cozmic Blues" and "Won't You Ever Come Over" by her break-up with David Niehaus, after a trip in Brazil. We also learn that heroin use was a major component of the singer's life from the very start of her career: after each of her performances, she needed a fix.
What comes across throughout, despite the heroin use and Joplin's frailty, is the singer's magnetic vibrancy. The film abounds with clips of Janis Joplin, jaunty in her bright purple clothes, throwing her head back in song, jamming with her first band, "Big Brother and the Holding Company," and chatting exuberantly with talk-show host Dick Cavett. Once voted "Ugliest Man on Campus", this pudgy faced wild-haired girl, with her winning smile, becomes a testimony to beauty beyond conventional standards. The photos of Janis with her men all show the man's face glowing in total admiration of this "misfit". It is no surprise that several of her musician colleagues comment that Joplin played a significant role in changing the image of women in 1960s America.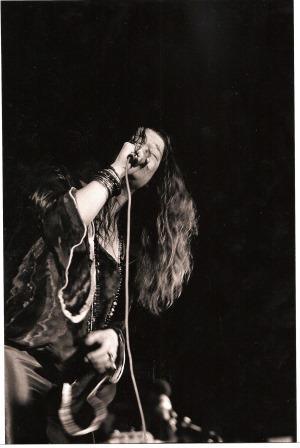 Indeed, if a critique can be leveled at this superbly researched and engrossing documentary, it is that by framing the story through her family's words--words that depict Janis as a wounded child who turned to singing primarily to get the love she needed--the film seems somewhat complicit with this verdict, and Joplin's extraordinary talent is not discussed on its own terms. A subtext emerges nonetheless: given her repressive Texan environment, it was no wonder that Janis, with her emotional brilliance, could not fit in.

Other highlights of the festival included a splurge of documentaries on migration in Europe, in the category "Refugees: Escape to Freedom?" My favorite was Michael Graversen's Dreaming of Denmark, which directly puts you in the shoes of an Afghan teenager who, unable to get residency in Denmark and afraid to be deported, leaves Denmark with nothing on his back to find a new life in Italy.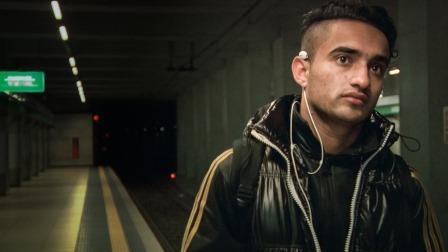 We see what the world looks like through a refugee's eyes: a city-scape at night glitters with coldness and lights. A police car swings by and tells Wasiullah to get to a shelter. A shelter tells him it's "full". We hear, along with this young man, a clerk say that his papers will take time, and that he will be obligated to spend the winter "outside." We are with him as he sleeps in the grass in a park.
The most upsetting part of this documentary: the sense of hopelessness that builds up month after month, and our intimate experience of a young man who begins to mentally break down.

Sean McAllister's A Syrian Love Story gives a human face to the Syrian refugee crisis, by inviting us into the domestic life of a couple in love: a love that falters as the couple, and their two adorable children, are forced to escape from Syria and begin a new life in exile in France. We watch the beautiful dynamic wife transform into a depressive chain-smoking suicidal wreck, and the husband's glow of love shift to resentment. The director--who evidently befriended the couple--is visibly upset by the romance gone south: an investment that adds a curious angle to the film as if it is not only about refugees, but the longing for ideal love.

The Greek film The Longest Run also follows the plight of a Syrian refugee, here a teenaged boy captured in the waters of Greece, who ends up in prison awaiting trial for alleged "smuggling". We have a chance to see, step by step, the lengthy legal steps necessary to get out of jail--and the role of lawyers, judges and social workers. We also glean how difficult life will be for this refugee, even after let free (with two "lucky charms") to settle down in economically stressed Greece. We root for the boy's dream to one day join his brother in Germany.

A story of unjust imprisonment that is closer to home, for Americans, is Guantanamo's Child: The Omar Khadr Story, an engrossing look at the tribulations of the youngest inmate--age 15--to ever be imprisoned in the Cuban prison. The story focuses on the heroic efforts of the boy's Canadian lawyer who worked relentlessly to help Khadr come to trial, after eleven years of incarceration (and torture) in Guantanamo for the killing of a US soldier in Afghanistan. What comes across strongly through the interviews with Khadr--who ages very quickly in prison--and his fundamentalist sister and mother (in veils) is the role of the father in Khadr's act.
The film provokes a moral question: how responsible can a civilized justice system make a child who has been brainwashed and forced by his father to be involved with terrorism?

The most inspiring documentaries of the festival are tributes to the power of art. Courtney Marsh' Chau, Beyond the Lines is the amazing story of a Vietnamese boy severely handicapped because of Agent Orange, who is determined to become an artist, even though he is too deformed to use his hands. Twenty million gallons of pesticides, including Agent Orange, were dumped by Americans in the Vietnam War to eliminate the jungles: leading to hundreds of thousands of handicapped Vietnamese such as Chau in the next generations. The short documentary has a classic 3 act structure: it first sets up Chau's ambition as we see him pursue his drawing in an orphanage (holding a brush in his mouth), then rises to a crisis point when the discouraged boy wants to throw himself over a bridge. The finale is awe-inspiring.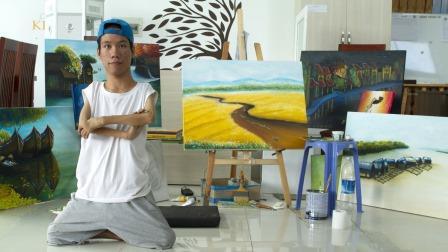 Rokhsareh Ghaem Maghami's Sonita, an acclaimed favorite in the festival, tells the story of a lively 18 year old Afghan rapper girl in exile in Iran who defeats all odds to achieve her artistic dream. The documentary follows the rapper--who stuns us with her upbeat energy and determination--as she fights against the family obligation to be married off to an old man and sent back to Afghanistan. Interestingly, the film director intervenes in her subject's struggle and sends "bribe" money to Sonita's mother, to earn her six months of freedom: a welcome antidote to the objectivity myth of documentary making. The highlight of the film is watching the 18 year old girl, dressed in a white wedding dress, with bruises and blood on her arms, rap-denouncing the tradition of bride-selling. "It hurts when you are in a stranger's embrace," she croons, eyes wide to the camera. ""What do I need to prove my personhood?"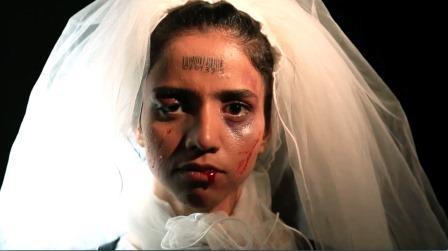 On the other end of the spectrum is "Bjork: the Creative Universe of a Music Missionary," showcasing the Icelandic singer's drive and extraordinary penchant for producing fantasy fairytales and characters. The clips range from Bjork at age 14 (already a passionate rocker) to the singer as a fifty-year-old, making magic on stage. The most moving scenes, however, are where Bjork is not in costume, nor singing: but speaking in a sincere, quiet voice to the camera, unadorned and vulnerable. Her spectacular career and creative forging ahead through personal crises (including break up with artist Matthew Barney), give meaning to her own line: "We in Iceland are surrounded by water. We can either look at the ocean as a road or a wall."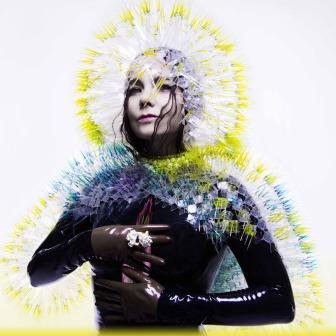 It is the audience that determines the winning films of the festival. This year's Audience Awards for best international film went to Brad Allgood's and Graham Townsley's Landfill Harmonic - A Symphony of the Human Spirit, about a Paraguayan musical group of kids who live next to a landfill, and to Adam Benzine's Claude Lanzmann: Spectres of the Shoah. Landfill Harmonic is a tribute to the power of music to overcome odds. Claude Lanzmann is a rare look at the behind-the-scenes efforts and risks that Lanzmann had to take to make his opus magnum (one risk lead to a month in the hospital).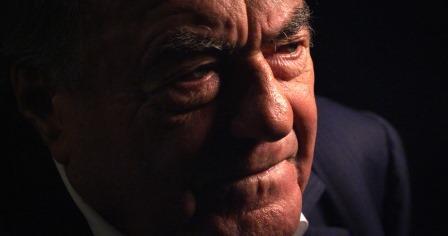 Other awards are given by various organizations such as Fipresci and Amnesty International. Awarded "Best Doc on the Habitat," by the World Wildlife Fund, was Louie Psihoyos' Racing Extinction, a lively yet uneven look at our threatened planet, with many disturbing shots of cut-off shark fins in China and a smattering of expert interviews. Given how disastrous the situation is for all species (the population of animals has decreased by 52% in the last forty years, according to World Wildlife Fund), this necessary film could have been even more alarming.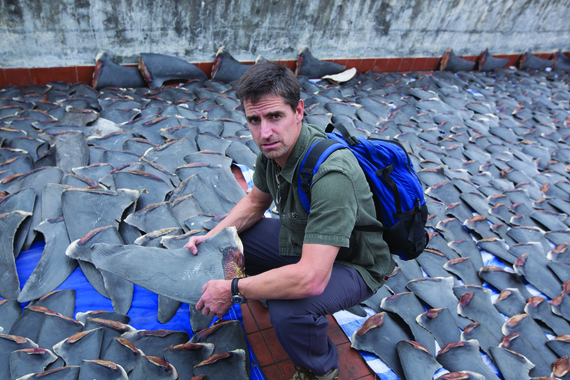 My own favorite at the festival: Dutch director Tom Fassaert's A Family Affair, to be released in the US this June. It is one of the most artful films I have ever seen to deal with family trauma. A grandson wishes to investigate the woman who made his uncle so troubled and left emotional scars in his father: his grandmother. The film proceeds like a suspenseful mystery, introducing the various characters: the film director, the father, the uncle, and then finally the elusive grandmother in South Africa, who turns out to be far more surprising than one even expects. Each twist and turn, including an impromptu cruise shared by grandson and grandmother, gives a new angle to what goes on in this family--and perhaps in many families.
An evocative symbol in this film: a sand dollar at the window of the grandmother's house trembling in the light.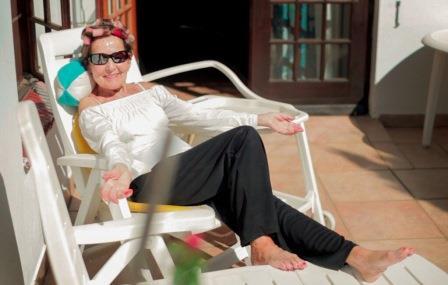 Over 65,000 spectators attend the Thessaloniki Documentary Film Festival. Each year, all six movie theaters are packed. What made this year's festival particularly touching is that it was director Dimitris Eipedes' last season at its helm.
An applause to him for his achievement.
Popular in the Community