Beautifully written and lovingly paced, The Things That We Are Made Of is an uplifting and very human account of Mary Chapin Carpenter's self-reflective consciousness.
Living, as Carpenter attests, is a fine art, like painting or music, and is governed by certain fundamental laws. The fire of life's creativity was lit in Carpenter long ago and it burns bright on The Things That We Are Made Of.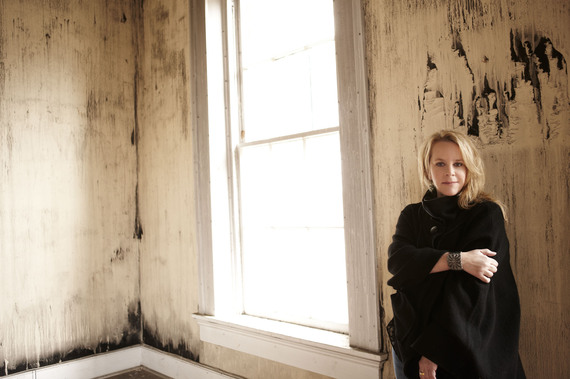 At 58, perhaps Carpenter is now at the height of her musical career, painting a compelling, relevant piece of art tinged with mixed feelings of grief and joy, all without preaching or darkening our minds with sadness. As much as she desires to be a progressive and forward-looking person, "all that's visible is what's left behind," sings Carpenter on the track "What Does It Mean To Travel." Her mind is stretched by the rigors of such analysis.
"I think that if you have a creative personality, in general, you don't know if you can turn it on and off," said Mary Chapin Carpenter. "I think I've naturally evolved into someone to where it's just a part of what I am and what I do. I will be driving to the grocery store and thinking a lot about what I'm working on. It all seems pedestrian, at least on the surface, driving to the grocery store, but I'm thinking about the process, thinking in my head, and lost in my thoughts. I'm not one who compartmentalizes everything.
"I am happiest and at my most productive when at home and it's hard for me to find quite the right focus and solitude to write songs when traveling. The conditions at home feel most comfortable. When I first started, I felt like I needed to be writing all of the time, on the plane, the hotel, the bus and that was too much pressure."
While music is certainly a commodity like mouthwash or bars of soap, certain artists such as Carpenter have been able to stick to their roots and beliefs through decades of perseverance.
"Some years ago when I was at Columbia, it was more of a negotiation and more like a marriage," said Carpenter. "I had to compromise certain artistic decisions because I wanted that marriage to work. I've tried as best as I can for as long as I have been around to serve the songs and make the best records and decisions I could as a songwriter and artist. I've had great help and assistance and support. There is no such thing as perfection. There are pressures of the business and the need to survive and it's tempting to make a path that's easier, going with trends. That's why it's important to have that sense of self."
Carpenter's sense of self permeates The Things That We Are Made Of, disclosing a deep sense of both the solidity and fragility of life. She dug down to discover nuggets of self-exploration. Internal excavation was a natural stimulus for Carpenter to write about the most essential issues that face us all: life, death, love, work and fulfillment.
"It poses questions at every verse," said Carpenter. "I'm at a place and age where I'm going along and I like to think that I can chart my own course, that I'm free to make decisions, to be asspontaneous as I would like, you know, wild at heart, and all of that. That is the truth. But there is another part that desires to feel safe, to feel connected, and to be protected. What I was trying to articulate is that duality, two sides of ourselves that want to be unanswerable but also want that deep connection and safety. How to reconcile those two things? The song "Something Tamed Something Wild" poses that question and those conversations run through the record."
Indeed, as a polished piece of art, The Things That We Are Made Of expresses a deep wisdom, shining a light in a way that is compelling and accessible, a richer understanding of who and what we are. The lyrics reveal an opened heart to an existence tender, gentle, adoring, steadfast, and eternal. Carpenter's vocal work reaches deeply as passionate and expressive, yet familiar and natural.
The opening track "Something Tamed Something Wild" sets the record's gorgeous mood, a pensive quarrying of the balance between fulfillment and excitement, between the ineluctable trait of always looking back through the "tears of a little child" while understanding that the knowing is only attained in the present. As Carpenter "listens hard to what's inside" and "the dwindling of time," we hear a life-affirming spirituality mixed with the somber dread of the final moment when, as poet Robert Lowell once put it,"the wristwatch has been taken from the wrist."
"I'm at an age where it is hard not to live without a sense of getting older, of time passing. How can you not be aware of that? I had one serious health issue a few years ago, which brought everything to a halt. If I were not aware, then I'd be made of stone. But I'm not. I think the music is informed of the awareness of time passing, of growing older, of both quotidian existence and the long view. I think that it's one of those pieces of subject matter that's going to inform everything from here on out."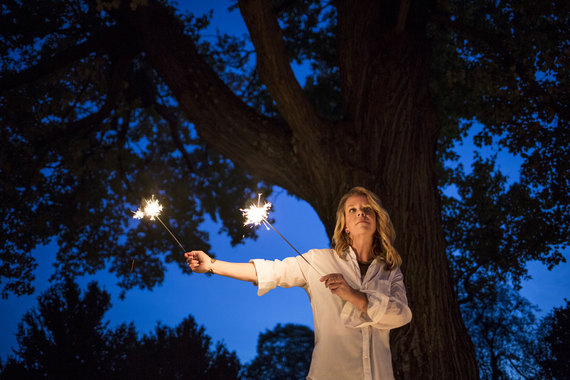 Everyone loves to cite solitary motivation, but the finished product never transpires in a vacuum. Producer Dave Cobb participated strongly in helping Carpenter create her vision. The artist in Carpenter was reluctant to cede artistic autonomy. She embraced the noble challenge. What followed was a fearless, thoughtful musical meditation on tracks such as "Note On A Windshield," and one of the finest albums of her career (14-full length recordings).
"I put myself in Cobb's orbit and I'm delighted I did," said Carpenter. "It's scary and intimidating to approach people. But it paid off. It was a comfortable environment that everyone fed off of; every idea was valid and every answer was yes."
No matter how advanced in their careers, singer-songwriters experience pangs of insecurity, the risk of being viewed as nutty, out of touch, self-absorbed or worse.
"When you think about it, it's a vulnerable place," said Carpenter. "The songs are not disconnected from you. You write these songs and then you play them for strangers in the studio or stage, and you are asking them to plug into them, spiritually, and artistically, and you are stripped pretty naked. You are not acting a part. After all these years, I'm still keen to do it, and that's the reward of writing. It's still a vulnerable position to be in."
Carpenter said that Cobb changed the direction of her thoughts and perceptions to transform the recording experience. In a humorous, compassionate way, Cobb nudged her to explore the songs and their meanings. And she began to hear some remarkable things.
"I think a good producer has the ability to restrain or curb an artist's worst impulses -- and that's a good contribution. We are all our own worst critics. We think we should have sung that differently or better.But Dave is about getting a performance, even if it's technically not perfect or up to par. He'd remind everyone that many great records were out of tune, or behind the bar or chord, but it was the performance that mattered."
"What I came with was a valuable thing. I agreed and accepted. I didn't push back. Actually, in the end, it was great to be able to let go, which is the whole reason I wanted to try something new. I figured if I pushed back, I'd be behaving the same way I behaved before."
Photos by Russ Harrington. Brian D'Ambrosio's newest book, "Rasta in the Ring," details the offbeat life of Rastafarian boxer Livingstone Bramble.
Calling all HuffPost superfans!
Sign up for membership to become a founding member and help shape HuffPost's next chapter