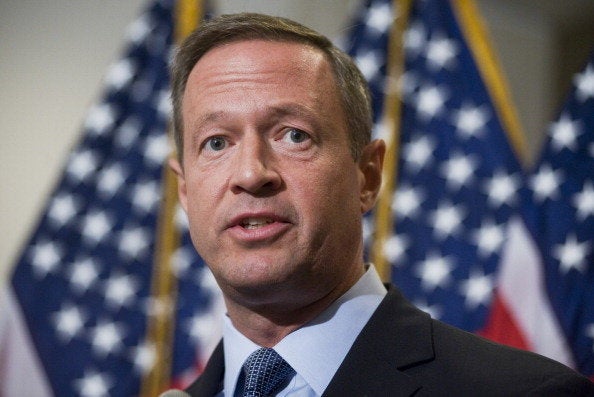 While different states and cities might look to different strategies for protecting public safety, we all can agree on this: we lose too many American lives to gun violence.
As a City Councilman, Mayor and now a Governor, I've attended too many line of duty funerals. I've looked into the eyes of too many moms and dads whose children were gunned down in their own neighborhoods. I've heard the cries of too many young boys and girls who've lost an older brother or a cousin to gun violence.
Who can watch the sad pictures of Tucson, Auora, and Newtown, and honestly say that we're doing enough? Who can sit back as our towns and cities are torn apart by violence, and be content with the status quo?
The children that were lost in Newtown were our children. The children that are lost to gun violence in neighborhoods throughout America are our children. And the lives that we can save tomorrow are our children's lives.
All of us have a role to play in transforming these instances of unspeakable loss and tragedy into action that saves lives.
While we may differ on which specific reforms are the best way forward, surely we can all agree that there are ways to protect the lives of brave police officers without infringing on the traditions of hunters; and that there is more we can do to improve mental health treatment and data sharing; and that investing to upgrade school security is common sense.
In the City of Baltimore and throughout the State of Maryland we've been able to drive down violent crime and homicide not with ideology, but basic strategies that are proven to work: effective policing, DNA, monitoring repeat violent offenders, digital fingerprinting, license plate readers, preventing the perpetrators of domestic violence from obtaining guns.
Between 1999 and 2009, the people of Baltimore achieved the greatest reduction in crime of America's largest cities. Statewide in Maryland, we have driven violent crime and homicide down to three decade lows. There are 426 more people alive today in our state, because of the actions we have chosen to take together.
This is important, life-saving progress, but there is more that we can and must do. Lives are at stake.
Yesterday, our State Legislature passed common sense gun safety reforms. Strategies that work. Strategies which have been endorsed by Chiefs of Police, hunters, clergy, parents, advocates for public health, advocates for victims of domestic violence, citizens from all walks of life.
One of these strategies is requiring a license and gun safety training to purchase a handgun. States that have similar licensing provisions have substantially lower gun death rates than states that do not.
Practical experience has taught us that in places across our country where licensing is required, fewer guns make it into the hands criminals through "straw-purchases"--whereby, people buy guns only to hand them over to criminals, who then use these guns to kill or commit other crimes.
The bill we passed bans military-style assault weapons. These military-style weapons are designed for the battlefield. They do not have a place on the streets or neighborhoods of Maryland or for that matter any other state in our country. Since the federal ban expired, at least 461 Americans have been killed by military-style assault rifles. At least 35 of these fallen neighbors were police officers.
The evidence suggests that banning high capacity ammunition magazines also works to save lives. It is another part of our legislative package. Today four states ban these high capacity magazines. These four states also have some of the lowest rates of gun deaths in America.
The mental health component of our legislative package does more to keep guns away from people who have been determined to be dangerous to themselves or others as a result of mental illness. Nearly half of all mass shootings are perpetrated by individuals who are mentally ill.
The school safety component invests $25 million to upgrade physical security at our schools. It also would create a Maryland Center for School Safety, bringing together law enforcement and education officials in common cause of protecting our kids.
These ideas are not about banning all guns. Nor do they misguidedly cast blame on everything but guns. They put the focus on saving lives, with a comprehensive, common sense, common ground approach.
If we want better results, we have to make better choices.
Popular in the Community