1) Arista di Maiale con Salvia e Rosmarino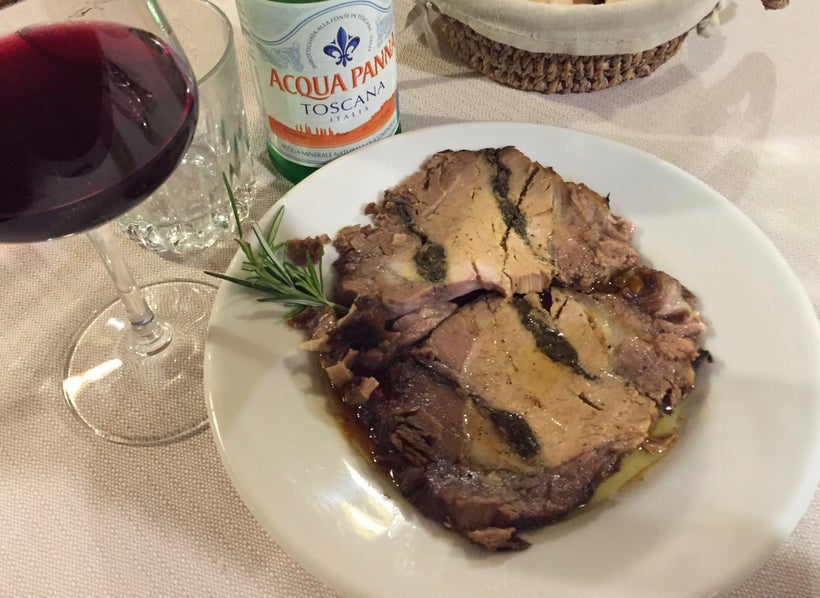 This dish at Trattoria del Fagioli was even better than my mother's Christmas turkey and my mom is a very good cook. I asked the owner how it was made, already with a plan in my head that I should attempt to replicate it this year at Christmas.
The family that has run Del Fagioli for the past 50 years serves up good quality traditional food and in a lively and friendly atmosphere. They accept cash only.
Del Fagioli
Corso dei Tintori, 47r
Open Mon-Sun for lunch and dinner. 
Closed Saturdays and Sundays.
2) Tagliatelle con Porcini e Nepitella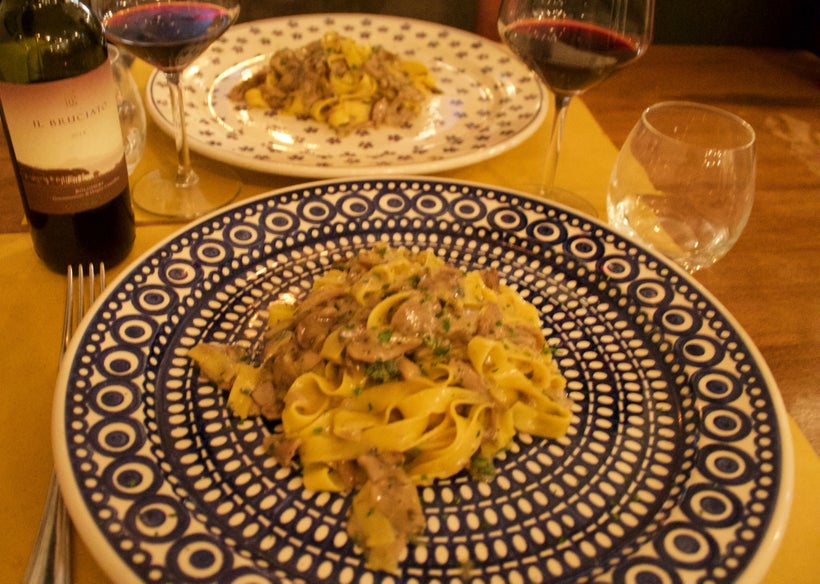 At Trattoria Angiolino I had the best pasta dish of my recent visit to Florence. Along with the luscious silky nature of porcini, the addition of calamint lifted the dish a bit higher toward the heavens.
In 2015 this trattoria was overhauled and its new look retains traditional elements and yet feels modern. I noticed the same attractive blue and white ceramic plates that I remember from 13 Gobbi, (a pretty trattoria that I used to take clients to 12 years ago when I was living in Florence running my wedding business) and I realized that Angiolino's new owner is the same padrone of 13 Gobbi.
Angiolino
Via Santo Spirito, 36r
Open daily, for lunch and dinner
3) Pizza Bianca con Asparagi, Cipolloti Primaverili, Fiordilatte, e Pecorino Romano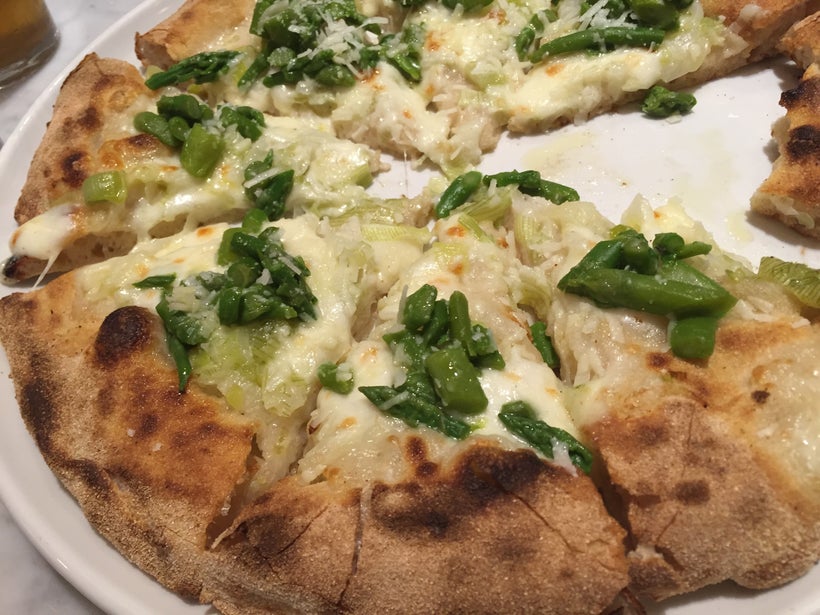 This pizza at Berberè blew my socks off. The ancient grains dough had a healthy sourdough flavor and the inside of it almost had the texture of a croissant, while the outside had a perfect crunch. The sweetness of the spring onions combined wonderfully with sourdough, and the cheese was ultra-soft, melting buttery in my mouth.
Berberè was opened in 2014 with a commitment to organic pizza, made with stone-ground organic flour— "never double zero flour" the waitress was quick to tell me. You can choose your dough: enkir wheat, kamut, spelt, ancient grains, or whole wheat. Berberè rocks and people know it so you need a reservation.
Berberè
Piazza dei Nerli, 1
Open every evening, and also at lunch on Friday, Saturday, and Sunday
REAL LIFE. REAL NEWS. REAL VOICES.
Help us tell more of the stories that matter from voices that too often remain unheard.
This post was published on the now-closed HuffPost Contributor platform. Contributors control their own work and posted freely to our site. If you need to flag this entry as abusive,
send us an email
.