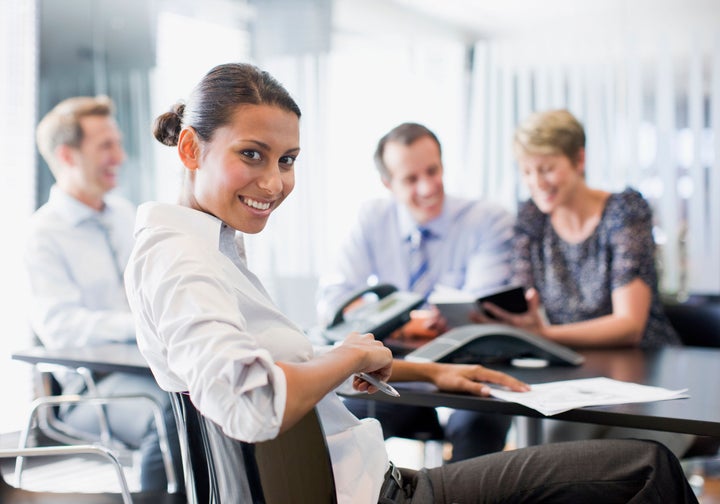 Deciding to proceed ahead with a divorce isn't easy, and whether you reached that conclusion by yourself, were blindsided by a pronouncement from your husband, or something in between, you're probably still a little numb and left wondering, "What do I do now?"
That question can be answered on many different levels, of course. But, as a Divorce Financial Strategist™ who exclusively works with divorcing women throughout the country, my advice is to direct your focus immediately on creating a solid strategy, one that will help you emerge from divorce in the best possible shape, both emotionally and financially.
How do you make that kind of game plan? Easy. I believe there is one thing you need to do that can make all the difference between a successful divorce settlement and one that is considerably less favorable:
Build a winning divorce team.
Yes, you need a "team." In the past, divorce was a simpler process involving only the divorcing couple and their lawyers. But these days, you'll also need the support of other professionals, particularly those who can help secure your financial interests both in the short- and long-term. To protect your financial stability and personal well-being, build a solid divorce team that includes these three essential players:
1. A Matrimonial/Family Law Attorney
Look for an attorney who exclusively handles divorce cases or devotes at least 75 percent of his/her practice to divorce. Ideally, your lawyer will be a member of the American Academy of Matrimonial Lawyers, an organization requiring the fulfillment of several stringent professional conditions.
When interviewing potential candidates, please don't hesitate to get a little nosy. Certainly, you'll want to discuss the individual complexities of your case, but be sure to explore the lawyer's own qualifications and fees as well. Honesty and openness are the best strategies here because there's no need for any "surprises" once you've started working together. Find out answers to questions like these:
•How many cases has he/she has recently handled, how many have been settled and how many have gone to trial? What were the outcomes of these cases?
•Does he/she typically represent the husband or wife? What percentage of each?
•Will he/she personally handle all aspects of your case, or will your case be passed to a more junior attorney and/or paralegal (and at whose rate will you be charged)?

In addition, be certain you feel personally at-ease with whomever you choose. By its very nature, divorce is a delicate and emotional experience, and you need your attorney to be a trusted, supportive and forward-thinking resource throughout the entire process. "Bedside manner" is extremely important. I've had a number of clients who had to fire their otherwise highly qualified divorce attorney because the attorney did not respect women!
2. A Divorce Financial Planner
A divorce financial planner is not the same as a financial advisor, financial planner, stockbroker, CPA or accountant. A divorce financial planner is equipped with all the necessary specialized tools for the divorce process, including divorce financial planning, asset protection strategies and the Certified Divorce Financial Analyst (CDFA) designation.
As the financial expert on your team, your divorce financial planner should work hand-in-hand with your divorce attorney and take care of the critical financial tasks that are beyond the capacity of the attorney's expertise. These tasks can range from preparing the financial affidavits to projecting the financial and tax implications of each divorce settlement option.

In addition, your divorce financial planner will also be responsible for creating the comprehensive financial analyses and projections that you and your divorce attorney will need to fully understand the short- and long-term financial and tax implications of each proposed divorce settlement offer. Your attorney will then use those conclusions to substantiate and justify his/her positions when negotiating with your husband's attorney.
In certain cases, other additional specialists are needed as well, so be sure your divorce financial planner has the necessary contacts to bring in experts such as:
•A forensic accountant. A forensic accountant helps explore concerns about hidden income/assets/liabilities and/or the possible dissipation of marital assets. He/she may also be very useful when one or both spouses own a business or professional practice where it is rather easy to hide income/assets and/or delay revenues and increase expenses.
•A valuation expert. A valuation expert can determine the worth of a business or professional practice by using the "real" numbers determined by a forensic accountant. A valuation expert can also establish the value of an advanced degree or training, stock options and/or restricted stock, etc.
•A real estate appraiser. A real estate appraiser determines the value of the marital home and other real estate including vacation homes, commercial real estate and land, which are often the largest assets needing to be divided.
Many people describe divorce as an emotional roller coaster, and at times, it can be difficult to navigate the ups and downs of the process. Because of this, your team should also include a qualified therapist who can help you cope with your feelings as the divorce process unfolds.
Even though this is a stressful time, please try to remember: It's imperative to maintain your focus and Think Financially, Not Emotionally®. Treating the divorce as a business negotiation -- which, in all honesty, is exactly what it is -- will help you reach a divorce settlement agreement that financially protects you now and well into the future.
Granted, nothing about divorce is easy, but you don't -- and shouldn't -- have to go it alone. Build a top-notch divorce team with three key players -- a matrimonial/family law attorney, a divorce financial planner and a therapist/counselor -- and you'll have the professional expertise and support you need to emerge from your divorce in the best shape possible, with your finances intact and your financial future secure.
------------------------------------------------------------------------------
Jeffrey A. Landers, CDFA™ is a Divorce Financial Strategist™ and the founder of Bedrock Divorce Advisors, LLC, a divorce financial strategy firm that exclusively works with women across the nation, who are going through, or might be going through, a financially complicated divorce.
He also advises happily married women who have seen their friends blindsided by a divorce initiated by their husbands and wonder (wisely) how financially vulnerable they'd be in that situation. Jeff developed the nation's first Just in Case(TM): Secure Your Financial Future, a one-hour program, which quickly shows married women how to be prepared in the event of a future divorce with immediate, practical steps. He can be reached at Landers@BedrockDivorce.com.
All articles/blog posts are for informational purposes only, and do not constitute legal advice. If you require legal advice, retain a lawyer licensed in your jurisdiction. The opinions expressed are solely those of the author, who is not an attorney.
Related