Vintage is sexy, vintage is cool. Rizzoli New York and its imprint Universe Publishing just brought out Snapshots of Dangerous Women by Peter J. Cohen (with Mia Fineman).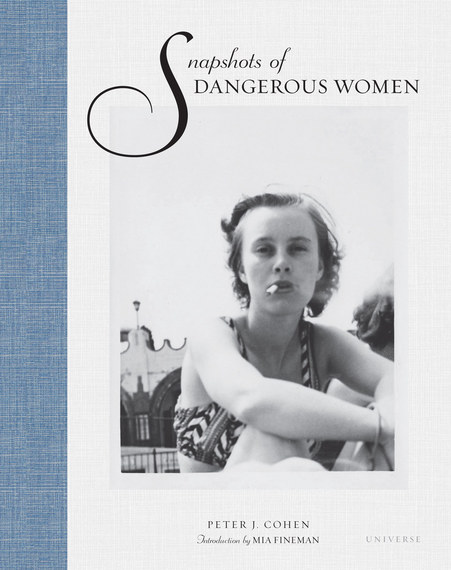 Snapshots of Dangerous Women is another collection of period pics from estate sales and flea markets, this time presented as a mock photo album with thick album pages and rough-cut page edges. One could argue that some of the charming, but much-faded photographs carry the vintage quality a bit far, but it's an attractive "album," found and put together by Peter J. Cohen. Like the previous Rizzloli vintage book, The Invisibles: Vintage Portraits of Love and Pride, reviewed in these pages, the new collection lets us look into the past--the early to middle part of the twentieth century--with wit and understated humor. "So here she is, ladies and gentlemen, so appealing, so dangerous, so lovely to look at." (From Gun Crazy, 1949)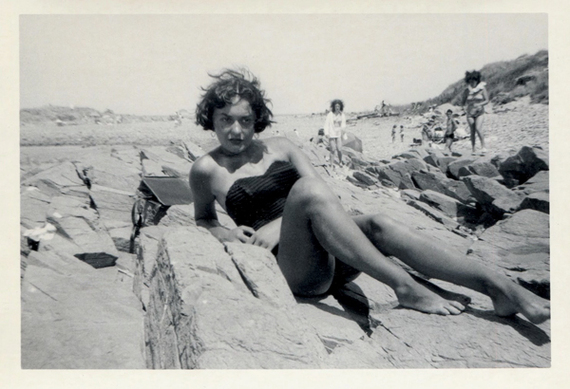 "It would be my wish that people reading the book will reflect on the women in their families and lives," the author says.
We get a satisfying number of young and not-so-young femmes fatales, vixens, and vamps ("When I'm good, I'm very good, but when I'm bad, I'm better," Mae West), posing, mincing, moping, strutting their stuff, inclining languorously, smoking, moping, and flirting with the camera as if to say, "I never thought this could feel so good..."
The introduction by Mia Fineman is a parallel collection of funny and poignant quotes and definitions of who they are, these unkosher ladies. A few historical dates add a time frame: events of women's emancipation and acts of daring, like Amelia Earhart's 1932 flight across the Atlantic ("The most effective way to do it is to do it"). Josephine Baker's debut at the Revue Nègre in Paris in 1925 coincides with Freud's famous question, addressed to French psychoanalyst Marie Bonaparte: "What do women want?" As an answer, Fineman quotes the 1949 movie Gun Crazy: "I want to do a little living... I want things, a lot of things, big things."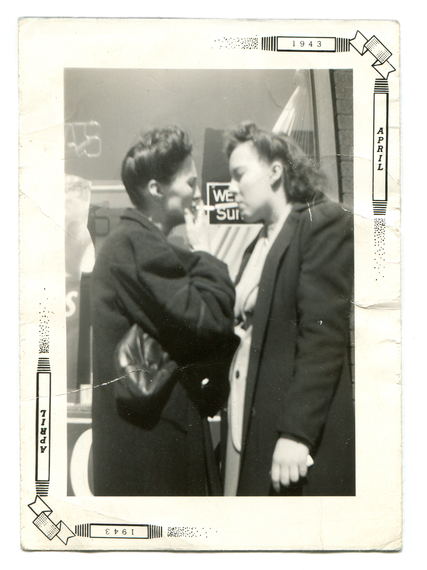 There are indeed big things: A good quarter of the hundred-some pictures have a lesbian message or subtext, capturing tomboy antics and cross-dressing games that recall the sexy scenes in The Invisibles.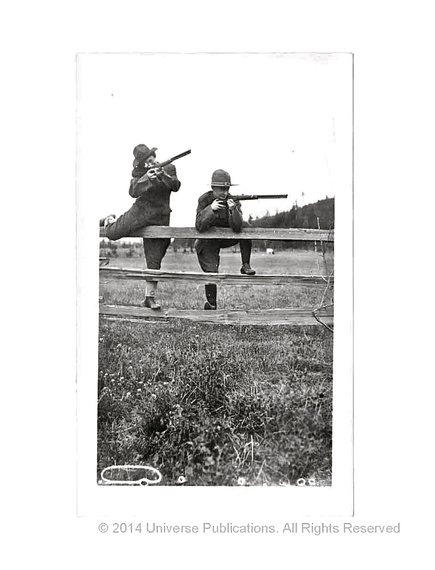 And there are dangers beyond sexual seduction. "It takes a certain type of woman to wear a backless dress with a Baretta 70 strapped to her thigh" (from the movie Skyfall, 2012). Women are wielding shotguns, pistols, or aiming bows and arrows ("She has good aim and a bad attitude"), displaying the fierce as well as playful aggression of the "tough dame, adventuress, harridan, daredevil, badass."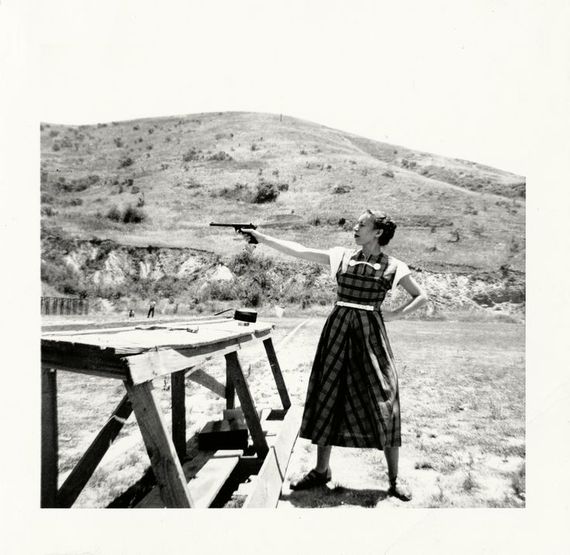 Some of the period shots remind me of the unexpected photograph of Gertrude Stein at a country fair in southern France, aiming a gun. (What if the author had discovered this snapshot at some garage sale in the neighborhood of her country house?)
More bad attitudes show in boozing and smoking next to cars and airplanes, all exhibiting the women's particular relish of seriously or comically breaking rules and acting outside the "feminine" norm. As a German saying goes, "Nice girls go to heaven, bad girls go everywhere." Whether boxing and spanking each other or bear-hunting, bad girls live dangerously and are having all the fun.
REAL LIFE. REAL NEWS. REAL VOICES.
Help us tell more of the stories that matter from voices that too often remain unheard.