We met the ThriftStylers at one of the great comedy writers conferences in America: the Erma Bombeck Writers' Workshop. We knew as soon as we saw them that they were special, in the best sense of that word. So when we found out they were coming out with a book, ThriftStyle: The Ultimate Bargain Shoppers Guide to Smart Fashion, we decided it was in everyone's best interest to pick their brains about writing, style, and being awesomely thrifty.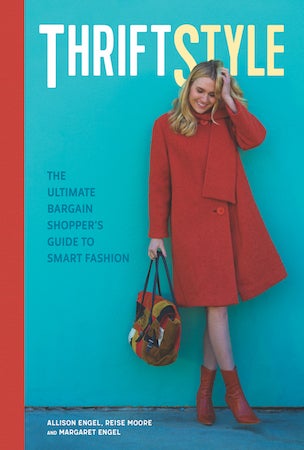 The Book Doctors: What in the world made you want to write a book?
Reise Moore: I had been quietly thrifting for years and had started a thrifting blog that had gone defunct. Allison and I had a lunch date (the Roscoe's Chicken and Waffles Summit) where she mentioned she and her twin Margaret (Peggy) had been kicking around a TV show on thrifting. I revealed that I was an avid thrifter and almost everything I wore, except underwear, was thrifted head to toe. Next thing I knew, Allison said, "So let's work on this show." I'm a mom of three and I was finishing up grad school at the Annenberg School for Communication and Journalism at USC, so all I was thinking about was sleep. But Allison is convincing. Next thing I knew, I was nodding and saying, "Yeah, when we produce the show." The idea morphed into us writing a book first and using it as a calling card for a show.
TBD: Did you have any books that you used as models for ThriftStyle: The Ultimate Bargain Shoppers Guide to Smart Fashion?
Allison Engel: There aren't that many books on thrifting, but the few I saw tended not to have the ring of truth. They showed fabulous couture quality items that the author admitted buying three decades ago in Paris and were not relatable to readers looking in their local Goodwill today. We made a conscious decision to buy items that were in thrift stores right now, and for each item shown we included the price we paid and where we bought it. We also wanted lots of photographs of people wearing thrifted outfits. We used our diverse friends and family as models (both male and female), further making the point that these are clothes and accessories that can be found and worn by real people right now.
Reise Moore: I wanted ThriftStyle to be a love letter to thrifting. I wanted readers to realize the creative possibilities by upcycling and making simple fixes. And I wanted people to understand that textile waste is real and thrifting is a way to recycle and reuse. I wanted ThriftStyle to be the ultimate book on thrifting. In the quest to achieve that, we touched on so much more, such as developing your personal style and using thrifting to support charitable causes. The book is way more than I imagined it would be at the onset.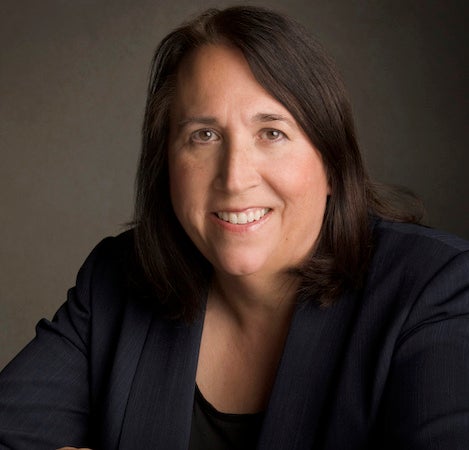 TBD: How did you go about getting the book published?
Margaret Engel: Our original idea was to make ThriftStyle a television show, and we are now working with a Hollywood production company to do just that. When I was managing editor at the Newseum, the museum of news, I had worked with a publisher on several books about journalists. That publisher reconnected with me when his firm was merging with a larger publisher, Charlesbridge, and asked me if I had any ideas for a mass-market book. I mentioned that the three of us were starting work on a possible television series about thrifted clothing. He suggested doing the book first, and we dove in.
TBD: What were some of the joys, and some of the pains, of writing this book?
Reise Moore: One frustration in writing the book is in thrifting; most everything you find is one of a kind. Everything in our book -- clothes, jewelry, shoes, handbags, belts -- is thrifted. So there is no size up or size down if the clothes don't fit your model. We were thrifting clothes and doing fittings before shoots. If it did not work on the model, the outfit you loved on the hanger was out the window and you had to go back shopping. Allison's apartment was overrun with all things ThriftStyle. It looked like a Salvation Army outlet!
We have more than 350 photos in ThriftStyle. Shoot days brought me huge joy. They were tough and long. We were a skeleton crew jamming in a bunch of set-ups, but we were pushing the dream forward. It reminded me of my film school days. Our photographer, the amazing Roger Snider, was patient and flexible and the hardest worker of all.
TBD: We are married, and we've written several books together. What was it like to navigate writing this book with your twin?
Margaret Engel: Allison and I began writing books together in the typewriter and carbon paper days of the early 1980s, mailing finished pages to each other cross country in envelopes with stamps, so the advent of cheap long-distance phone calls and emails has made the process much, much easier. When we are writing, we can still have the world's shortest phone conversations, because we don't need to give a long preamble or carefully couch criticism. We can be quick and direct. We tend to write different sections and then send it to each other for edits. Working together in a room, with one person typing and the other looking over her shoulder, is not a recipe for success for us. It takes twice as long. When Reise joined the team, we used the same strategy. We divided up chapters – or parts of chapters – and each of us wrote separately, then emailed the results to the others.
Reise Moore: It was daunting to step into the dynamic of twin sisters who have written successfully together and you are the literal third wheel. Allison and I were friends first so I knew she was cool. But I was super concerned about Peggy and I wanted to make sure she was OK with it. I was super concerned about me because here I am suddenly writing alongside two very accomplished and successful writers who have had a whole lifetime of being each other's sounding board. There were a lot of "what ifs" on my end. But I had to get over it quickly because I noticed early on that everything was about the work. Once I got over myself, we were cooking. I found the room to be as big and expressive and creative as I wanted to be, and it easily became a creative space we shared and collaborated in. We complemented each other well.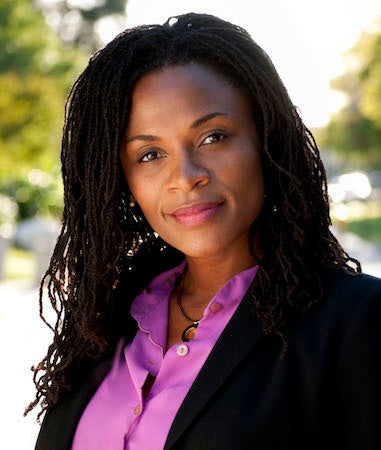 TBD: How did you get into the whole world of ThriftStyling?
Reise Moore: My big sister Barbara Biggs-Lester is a jewelry connoisseur with a stunning fully-thrifted collection, and she was my muse. It started with some cheaply made purses I was so proud to have scored on sale at a retail store. She saw them, was not impressed, and said, "Let's go thrifting." I discovered the quality and bargains I could find in a thrift store and took off. Soon after, I became aware that thrifting is green and philanthropic, and I never looked back. What keeps me thrifting now is I love the idea of looking good while doing good for the planet, for important causes and for my own creativity.
TBD: Can you give us the top-three list of dos and don'ts when it comes to finding awesome bargains for pennies?
Don't judge a thrift store by its cover. Some of the most amazing clothing I have found has been in a place I was afraid to walk into. The neighborhood was dicey, but once I was inside, the designer pieces were jumping off the racks. The folks were warm and friendly and most everything was priced between two and five bucks.
Do seek out a top-notch dry cleaner. If you turn your nose up at thrifting because someone else has worn the clothes, please know that several studies have shown that even new clothes hanging in a store can be pretty darn dirty. We immediately take everything we thrift to the dry cleaner or wash it ourselves. If you focus on quality, natural fiber items at thrift stores (and you should), they deserve the extra cost of dry cleaning.
Do develop a clear idea of your own personal style. Thrifting newbies often are seduced by the low prices and end up with armloads of items in a grab bag of styles. Being able to focus on the silhouettes, colors and styles that flatter you and make you happy can help you sift through the sometimes overwhelming thrift store inventory and find what speaks to you. Tastemakers and trendsetters know this, and that's why some of the best-dressed people I have ever seen have been in thrift stores.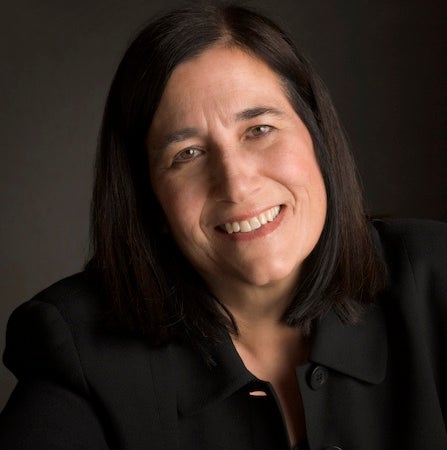 TBD: What are some of the things that you learned talking to all the people in the book?
Allison Engel: We realized the absolute explosion in thrift and consignment shopping in this country, with new online outlets and new brick and mortar chains, as well as the longtime charitable thrifts. The Association of Resale Professionals has determined that thrift stores generate $12 billion in annual revenue. One in six American adults now shop second hand, and they are increasingly drawn to thrift stores because they are eco-friendly. Textile waste is a huge problem, and thrift stores are luring millennials who are concerned about the issue.
We interviewed thrift shop owners, dedicated thrifters, personal shoppers at thrift stores (they exist!), professionals who help people downsize and organize their belongings, costume designers, tailors, dry cleaners, cobblers, re-weavers and many others, and filled the book with their tips and observations. We loved the hints we received from Chelsea Confalone, who scouts the bins at thrift stores where items are sold by the pound. She buys clothing in beautiful fabrics that might have a rip or tear and remakes them into items for her young children. She's now taking sewing lessons. Pinterest can supply clothing redo ideas (look under "Remake Clothes" under the "Explore" tab), and YouTube has instruction videos. I love the idea that thrift stores can spark creativity and an interest in handmade, refashioned items.
TBD: Why should people thrift?
Reise Moore: People have a misconception that thrifting is just for folks without money or down on their luck. Don't get it twisted, I can afford to shop retail and I definitely can afford to shop discount clothing stores. I thrift because I want to be a better kind of consumer. I don't want my purchases to add to the huge issue of textile waste that is fueled by fast fashion. I want my purchases to count toward the missions of the charity-based thrift stores I frequent.
Also, I have never felt so creatively unchained when it comes to clothes. Your unique take on how you choose to clothe yourself is a form of self-expression. It can be unleashed in thrift stores because there is so much to choose from. When it comes to trends, nothing is better than thrift stores because trends often repeat or harken back to some specific decade. So if I see that '90s grunge or '70s chic is back, I can find original representations of the look in thrift stores. Nothing beats originals, as they are a much higher quality than what can be found in fast-fashion outlets. It is the reason why celebrities and fashionistas wear vintage and frequent thrift stores.
TBD: We hate to ask you this, but what advice do you have for writers?
Allison Engel: Be persistent. Most of the ideas we've had for books and plays have existed in our notebooks, computers and brains for years and years. We don't give up on ideas we think are worthwhile, even if it takes others a while to agree. We had our Food Finds idea for several years before our first book was published – and we still were very early in identifying and chronicling the rise of American foods made by small, family-run producers.
If we hit a roadblock, we might abandon a project for a bit, but we simply hold the thought until we, perhaps, meet someone who will help it along, or wait for the topic to catch fire in the national consciousness. If we listened to naysayers and gatekeepers, we wouldn't have published or produced much in our lives.
Allison Engel is a journalist who has written articles and produced photographs for Apartment Life, Metropolitan Home, Traditional Home, Country Home, Renovation Style, American Patchwork & Quilting, Quilt Sampler, Midwest Living, Palm Springs Life and others. She was a longtime columnist for Saveur, and her freelance articles have appeared in Esquire, The New York Times, Wall Street Journal, Washington Post and The Los Angeles Times. She and her twin sister wrote three editions of a book on family-run food producers (Food Finds: America's Best Local Foods and the People Who Produce Them) for HarperCollins, which they turned into the show Food Finds for Food Network that ran for seven years.
She holds a dual bachelor's degree in textiles/clothing and journalism from Iowa State University, a master's degree in screenwriting from the University of Southern California and was a Knight Journalism Fellow at Stanford University. A play she wrote with twin sister Margaret Engel, Red Hot Patriot: The Kick-Ass Wit of Molly Ivins, attracted Kathleen Turner for its premiere production, and has received several other record-breaking Equity productions around the nation in the last three years. A second play, Erma Bombeck: At Wit's End, had its premiere at Arena Stage in Washington, D.C., last year, an Equity production in Cincinnati this past spring, and several upcoming productions scheduled.
For five years, Allison was senior editor of the University of Southern California alumni magazine and web editor for USC News, and she currently is the associate director of the Los Angeles Institute for the Humanities at USC.
Maricia "Reise" Moore has more than 16 years of experience producing and managing productions, including shows for Animal Planet and A&E's Biography. She is a graduate of the University of Southern California's School of Cinematic Arts with an emphasis in production, and holds a master's degree in communication management from the Annenberg School for Communication and Journalism at USC. She is currently an executive in charge of production for the Campus Filming Office at USC, overseeing major production companies on feature films, network and cable television and national commercial shoots.
Reise is a thrift store fanatic. What started out six years ago as a grudging trip to a thrift store swiftly became a passion for quality and beautiful, unique clothes at a rock bottom prices. She prides herself on dressing head to toe every day —including accessories—in fabulous thrifted finds. When she is not combing the aisles of thrift stores, she is happily being mom to three kids and wife to her writer husband in Los Angeles.
Her first book, ThriftStyle: The Ultimate Bargain Shopper's Guide to Smart Fashion, written with Allison Engel and Margaret Engel, was published in September 2017. Reise and the Engels currently are working with a production company to turn the book into a television show starring Hollywood costume designers who shop at thrift stores to help everyday consumers solve fashion problems.
Margaret Engel directs the Alicia Patterson Journalism Foundation and was the managing editor of the Newseum. She was a reporter for the Washington Post, Des Moines Register and Lorain Journal and was a Nieman fellow at Harvard. She co-wrote Food Finds: America's Best Local Foods and the People Who Produce Them with her twin Allison, and helped turn the book into a show for Food Network, where it ran for seven years.
She and Allison wrote the play Red Hot Patriot: The Kick-Ass Wit of Molly Ivins, which is still being produced regularly, and has had about 35 productions to date around the country. She also co-authored the play Erma Bombeck: At Wit's End, which has had several Equity productions, with upcoming productions in Arizona, New York, New Jersey, Florida, Virginia and Ohio.
She has served on the board of Theatre Washington/Helen Hayes Awards, the Fund for Investigative Journalism and chairs the Robert F. Kennedy Journalism awards board. She is a judge for the Boston Globe's Spotlight awards and is a member of the Nieman Foundation board.
She and her husband, Bruce Adams, wrote three editions of a Fodor's travel guide to America's baseball parks, with the help of their children, Emily and Hugh.
Related
Popular in the Community