My daughter, who just turned 16, is a fairly typical teenager. She's absorbed in her friends to the exclusion of almost everything else, creating an insular world I only rarely get an insider's glimpse of. A sophomore, she has friends of all ages, but for whatever reason, many of her closest friends are seniors, set to graduate in a few days before heading off to colleges across the country and even around the world in the fall.
For weeks, my daughter has talked to me about her many emotions surrounding these eventual departures. Already, the idea of saying goodbye to so many in her "friend group" is creating serious pangs of angst and sadness. Her desire to spend every waking moment with her friends this summer almost derailed her long-held goal of being a counselor at her beloved summer camp. She's agreed to go -- but reluctantly.
All this leads me to a conversation she and I had over lunch last week, in which she -- once again -- talked at length about how hard it will be for her and her friends to bid their farewells. She told me to prepare for a "flood of tears" -- and I have no doubt there will be many days filled with crying come August. But as she carried on, and while I rifled through my purse trying to find money to pay the bill, I said something I almost instantly regretted: "Honey, I know this is hard for you to believe, but you probably won't even remember these people when you're my age." At first she looked surprised, but then she turned defiant, assuring me that she most certainly would remember them -- all of them -- forever.
This obviously isn't the first time I've made a remark in haste, only to wish I could take it back moments later, and it won't be the last. But this exchange weighed on me more than most. Why was I so dismissive of her emotions? Was it because I am one of those people who was so eager to get out of high school that I graduated six months early? Was it because I wished I'd been better at keeping up with friends from my past? Or was it because I, too, have been feeling wistful about the past and anxious about -- and probably even a little jealous of -- my daughter's future?
My daughter is the youngest of my three children. My oldest is already off at college while my middle son is about to graduate high school. Navigating all the changes in our family dynamics hasn't been easy. Like other parents, I've struggled to deal with so many transitions. In the days just after my oldest set off for his freshman year of college, I felt dizzy from the loss. I began the long letting go, mourning the end of my experience as an active mom and trying to accept the shift to a more passive kind of parenting. I'm about to ride the same grief train again with my middle child.
My daughter's personality has always skewed busy social butterfly and I admire her protective circle of smart, funny friends. But I also find that I sometimes project my own feelings onto her -- which simply isn't right. Just because my own high school experience wasn't all that fulfilling, doesn't mean hers won't be. Indeed, it already is. I love my daughter and should never belittle her sensibilities, even if I don't always relate to them.
Listening to her interminable worries over the departure of her friends made me wonder why some people hold tight to high school relationships and others don't. I marvel at those who can remember every single aspect of high school -- including their teachers' names -- when I can barely remember what I did last week.
I have one close 50-something friend who couldn't be paid to attend a high school reunion, and another who counts her school friendships among the most important relationships of her life.
The latter told me, "I'm still friends with my core group from high school, and I feel like that's a gift. I've known most of them since I was 8 years old. We grew up together, did stupid stuff and can now laugh about those times and discuss challenges we're going through now -- with zero judgement. They're just solid. I feel like we appreciate and get each other in a deep way. It's kind of weird. I feel like I can be more myself with them now than most anyone else, and that was my main complaint (in my head) about them growing up."
And so maybe my daughter will be the same, and will keep her friends forever -- or at least some of them. Sure, I'm struggling with my own difficult feelings about the stressful transitions coming up in my life -- but so is she. Adding my own apprehensions to her emotional stew is never right. But being a good listener -- and being more deliberate with my responses -- is.
Before You Go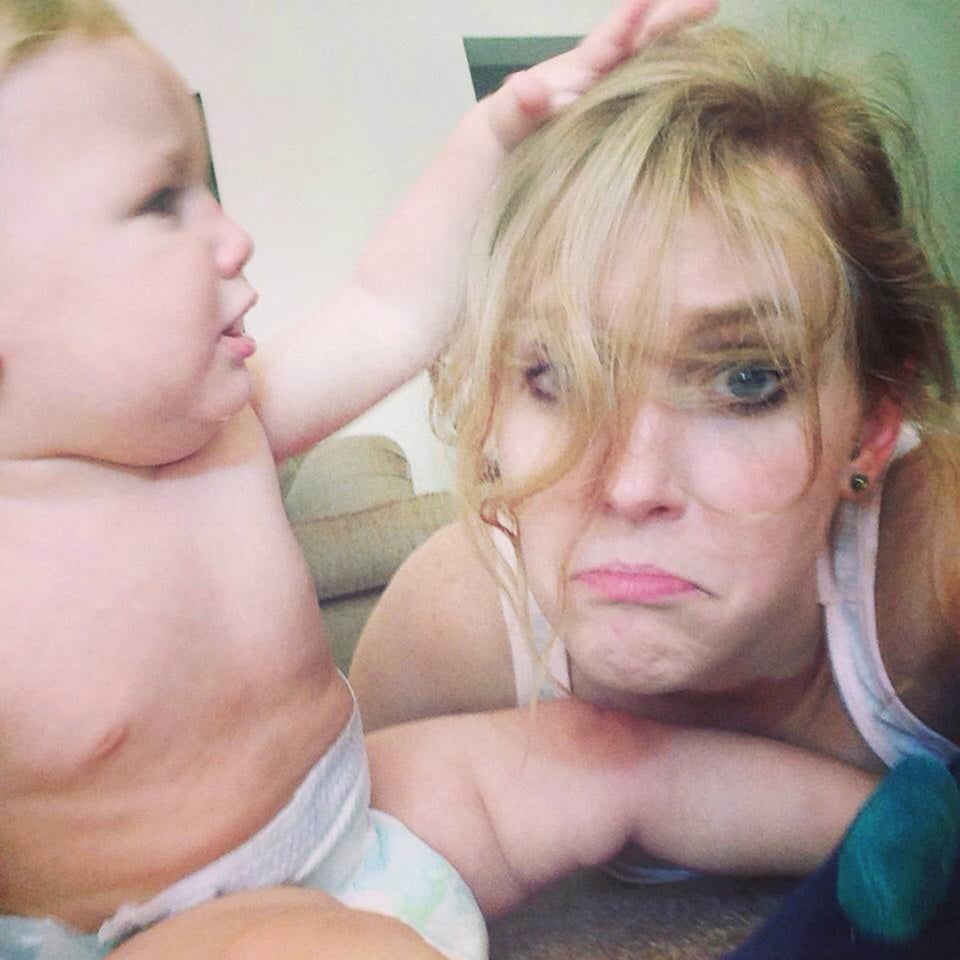 Moms' Honest Parenting Selfies
Popular in the Community