On New Year's Eve, at 3:30am, I finished Colson Whitehead's gripping novel The Underground Railroad. I'd purchased the National Book Award winner and Oprah Book Club selection over the summer but had put it down early, not ready to go back to plantation life after watching the harrowing WGN series Underground. Underground showed slavery's horrors, but also honored the enslaved characters' will to love and protect, their mighty sacrifices made to survive. The characters transcended fiction, felt like stand-ins for our ancestors. That's why I stayed with the show.
When I picked up Whitehead's novel again, I found horror in every direction, but the insight--and magic--went deeper with his book-length storytelling. In The Underground Railroad, we follow a young enslaved woman named Cora as she escaped from her Georgia plantation and made her way northbound, each state its own "state of possibility", American way stations for runaways that were different until they were not different at all.
Cora's journey followed a cruel pattern: whenever she found a haven, she found the familiar horror behind the façade. In South Carolina, her first exit off "The Underground Railroad," she relished a structured new life where she could work as a domestic, live in a dormitory, and go to school. This new life felt utopian, given the tortures of Georgia; the white people seemed committed to "racial uplift" and creating communities where blacks and whites could co-exist in peace.
But the tilt begins. Cora's assigned a new job as a "type" in a natural history museum. Now, she is on perpetual display as an African woman rotating between scenes of an African village, a slaveship, and an American plantation. Then she goes to a doctor's appointment and must rebuff the doctor's offer of sterilization, and later her dorm proctor's requests that she talk-up sterilization with her peers. Soon she learns that the doctors who have deluged South Carolina's new hospitals are running syphilis experiments on local black men. Cora realizes that her crisis has not ended by escaping to South Carolina:
"If they had been sensible and kept running, she and [fellow runaway] Caesar would be in the Free States. Why had they believed that two lowly slaves deserved the bounty of South Carolina. That a new life existed so close, just over the state line? It was still the south, and the devil had long nimble fingers. And then, after all the world had taught them, not to recognize chains when they were snapped to their wrists and ankles. The South Carolina chains were of new manufacture--the keys and tumblers marked by regional design--but accomplished the purpose of chains. They had not traveled very far at all."
As Cora's story progressed, she travelled through South Carolina, North Carolina, Tennessee, Indiana, and ultimately "The North." Each time I turned the page to find a new state's name, I ached that this would be the state where Cora found freedom. But Whitehead's states were both magical and real as he reconfigured American race history into new tableaus for his characters. Tableaus they hoped would secure them. Would not give them up. Only to find that no matter where they ran, America was one big breathing Funnyhouse for all Negros, keeping us in dungeons, or, in neat living rooms until the day the floor tilted and slid all occupants into the hell below.
I shelved The Underground Railroad in the summer because of the traumatic terrain. I don't breeze past sadism, no matter how fluid the text. God moments, full of grace. Yes, those were there. But so many plot points were punches to the heart. I put the book down. I breathed. I had to decide to pick up the book again.
I did. And shortly after 100 pages, I glimpsed the genius in Whitehead's storytelling and knew I must finish fast. Stay up all night if necessary.
I finished knowing I didn't want to be another person saying "hooray" and "good" and then on to the next read. Why? Because we need to talk about the content. There is nothing "past" about The Underground Railroad. Whitehead could have added several more iterations to his American funnyhouse. He could have kept that floor tilting us to hell via sharecropping, via drugs, via mass incarceration. I finished the novel wondering, with the coming Trump presidency, and his arousal and alignment with white-nationalist forces in America, Russia, and Europe, is there a tilting to come? Just when we were so comfortable - if not materially, at least in the belief that the worst was behind us - could a President Trump allow for such an erosion of democratic norms and laws that the façade we thought unshakeable reality reveals itself to be anything but? Even Oprah had taken a "deep breath" after Trump met with President Obama and tweeted #HopeLives.
I live in New York City. Days after the election, I batted back grief and fear. I imagined us a newly declared open city, waiting for the occupation, an occupation we wouldn't know how to identify, not at first. Maybe Russian infiltration, given Putin's incredible sway over the President-Elect. Or maybe just American law enforcement empowered to try new schemes. To have this fear of waiting. The waiting in Amsterdam in World War II. Not unlike the waiting of the American slaveholder, or the sons of slaveholders, waiting for the raids. I never thought I'd be someone waiting for the barbarians. But these are the fever dreams I hold at bay.
My hope is alive because there has never been an America like the one we know now. I live in a City filled with millions of people who voted against Trump, people who want fairness, who want our cosmopolitan way of life protected. This is not just a NYC thing: President Obama won the White House by solid margins in popular and electoral votes in 2008 and 2012. In public forums across the country we call out white supremacy in all its loud and latent forms. We call out men's attempts to control women and keep us less than.
I'd like to take comfort in demographics, but it's never just about numbers. As Cora poignantly noted about the enslaved and free Black population in America: "if we say it, we don't say it for anyone to hear...how big we are." Yes, we've always had massive numbers. But we've had those numbers within a system forever shape-shifting to keep us in line. I argue that more than numbers, consciousness matters. Consciousness with enough systemic due process to keep us all from being persecuted.
The Trump ascendancy threatens a new tilting. But in 2017, too many of us live for what is promised in our founding documents and subsequent amendments. We've been fighting generations to manifest these promises. We are not going to let one asterisk presidency tilt the whole country into catastrophe.
Let's move forward like Whitehead, imagining, and manifesting, new states of possibility.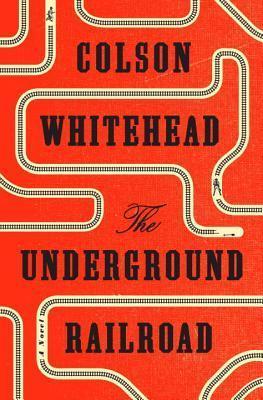 Calling all HuffPost superfans!
Sign up for membership to become a founding member and help shape HuffPost's next chapter