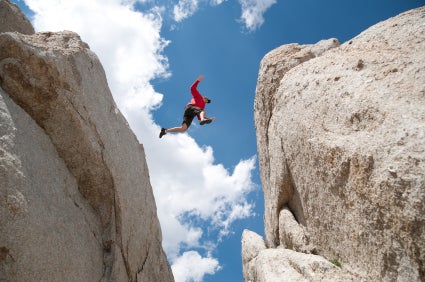 Recently I wrote about the boom in both big data and computational power having breathed life into the AI industry, and it's a concept that's at the heart of a recent paper published by the Royal Society on the growing role of AI and machine learning in society.
The paper covers many of the topics involved in AI today, including the various issues around skills, the transparency of algorithms and their explainability, the automation of jobs issue, and of course the use and governance of the data that underpins so much of modern AI.
Indeed, a recent report from the Richmond Group of medical charities highlighted the potential for data to make a real difference.
"Healthcare data is one of the NHS's most precious resources. It allows individuals to be empowered in their own care, medical professionals to improve and tailor individual treatments and the system as a whole to learn and increase its understanding of what causes disease, how it can be prevented and how it should best be treated," the report says.
So the report from the Royal Society is certainly in good keeping, and they rightly talk about the importance both of opening up data for use in healthcare, but also in the careful stewardship of it.
"Where there is value in accessing data that cannot be open – for example medical data or commercially sensitive industry data – ensuring there are frameworks and agreements in place which facilitate appropriate data sharing in these circumstances," the report says.
The thing is, whilst it is undoubtedly good that more and more people are talking and saying the right things, very little seems to be happening to do the right things. We've already had Google's life sciences division Verily launch a landmark medical research study that pulls together the patient records, lifestyle data as well as things such as stool, saliva and even tear samples from around 10,000 people.
Such holistic data collection is undoubtedly going to be crucial not only to more informed healthcare but also better medical research, but Google themselves admit that they will own the data generated through their project, not the patient. If such approaches are to be scaled therefore, it has to be 'owned' by the patient, with a cross-industry, standardized approach, otherwise I feel it will be impossible to bring patients on this journey on the scale required.
But with Google already making moves in this area, we've moved beyond the time for yet more talking. It's time for the NHS, and other similar bodies around the world to start moving on this and providing frameworks and environments to effectively, safely and securely manage the panoply of health data that we can now easily generate, and to govern the way in which that data can be securely shared with both providers and researchers.
As Victor Hugo famously said, there is nothing as powerful as an idea whose time has come, and the time is now for this to become less about talking and more about doing.
Popular in the Community