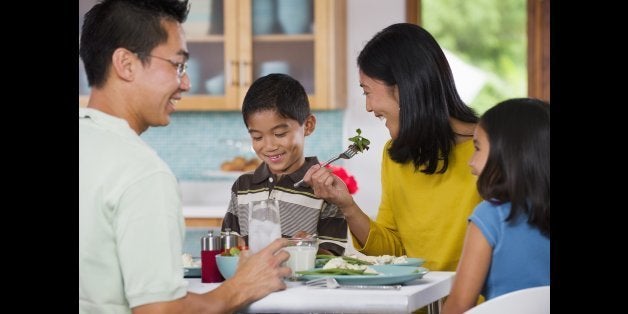 Kim Schofield worked for an intermodal trucking company in Georgia that would not allow her to use the paid sick days she earned to take time off when she was ill unless she returned each time with a doctor's note. This rigid policy was unreasonable when what she needed was rest and recuperation, not a costly doctor's appointment. Ultimately, Kim was forced to take unpaid time off whenever the symptoms of her chronic Lupus flared up.

When it comes to workplace policies like paid family and medical leave and paid sick days, the vast majority of Americans -- across party lines and across demographics -- agree that we need laws to keep working families economically secure when urgent health and caregiving needs arise.
On June 23, Schofield will be one of several 9to5 activists and leaders joining President Obama and a variety of stakeholders -- workers, business owners, labor leaders, legislators and work-family advocates -- for a Summit on Working Families in Washington DC.
Paid family and medical leave, and paid sick days policies strengthen families, protect public health and boost the economy. I am proud to be traveling with Kim and other 9to5 members to Washington on behalf of working women and their families to share 9to5's experience fighting for common sense workplace policies.
The reality is that too many people across the country still lack these crucial workplace policies. This issue is especially important for women, who make up more than two-thirds of family and informal caregivers. A sick child has to go to school with the flu because his mom can't afford to miss a day's wages to stay home with him. A daughter can't be by the side of an ailing parent at the hospital. A mother who gets sick is forced to go to work sick or get docked income she's counting on to buy groceries and gas.

"If we are not at the table when conversations are held and decisions are being made, then we are being served what's on their menu," says Schofield. "It is time to take heart and take heed to promote workplace values and strengthen our nation's workplaces to better support working families."
We know these are winning issues. Paid sick day policies have been passing at a record pace. In the past year alone we've seen paid sick day laws pass in Portland, OR; New York City; Jersey City, NJ; and Newark, NJ. Washington, DC and New York City recently expanded their existing paid sick day laws to cover more workers. And campaigns for paid sick days and paid family and medical leave insurance are underway across the country, in places including Chicago, Eugene, Tacoma, several cities in California, as well as New Jersey, Massachusetts, California, Colorado and New York state.
With public opinion and on-the-ground momentum on our side, we can't allow Washington politicians to sit on their hands and settle for laws that better reflect the "Mad Men" era than the 21st century workforce and workplace.
The United States is the only developed nation in the world with no guaranteed paid sick days when a worker or family member is ill. About 40 percent of American workers, and 80 percent of workers in low-wage industries like food service, lack access to paid sick days. Most of those low-wage jobs are held by women and people of color.
No one should be punished for being a good parent or following doctor's orders. Yet when you consider that only 12 percent of Americans have access to paid family and medical leave, millions of families are only a serious illness away from financial disaster. And again, women and people of color are inordinately affected -- only 3 percent of workers in the lowest paid jobs have paid leave.
We know that families and businesses do better when workers have access to financial stability and family care. Now more than ever, we need policies that support working families. I'm proud to be part of the White House Summit. Our voices will help ensure that elected officials in Washington -- and across the country -- are listening.