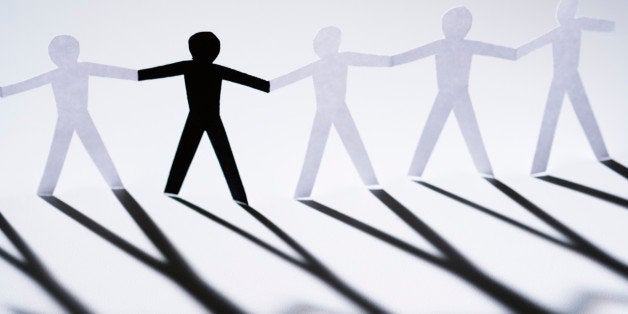 "No Health without Mental Health." That is the slogan of the ambitious 2013-2020 World Health Organization's (WHO) global action plan to end stigma. A comprehensive, human rights oriented global call to action, WHO is tackling the pervasive barriers of stigma with a blueprint which is not only evidence-based and pragmatic, but lifts the mental health narrative to a fresh and contemporary level.
Not only does WHO discuss the insidious impact of stigma, but outlines a new and broader description of the essential and fundamental essence of mental health that is part of the (every person) human experience, across their life span. Mental health problems are treatable and cross-cutting. WHO painstakingly covers the wide array of medical and social circumstances which can lead to mental health problems, as a means of broadening the narrative, reducing shame and ensuring that mental health is understood on a factual basis. The key facts:
Mental health is an integral part of health. That there is no health without mental health.
Mental health is more than the absence of disorders.
Mental health is determined by socioeconomic, biological, and environmental factors.
Cost-effective public health and intersectoral strategies and interventions exist to promote, protect, and restore mental health.
As noted by the WHO, the action plan is not just visionary. For the first time, Member States have set ambitious global targets for monitoring levels of implementation, progress, and impact. (Note: The United States of America is a WHO Member State.)
Think about what achieving these targets will mean. By 2020:
80 percent of countries will have introduced or updated a national plan for mental health in line with international and regional human rights instruments.
Half of all countries will have developed or updated their mental health legislation to protect human rights.
Service coverage for severe mental disorders will show a 20 percent increase.
80 percent of countries will have at least two multisectoral programs for the promotion of mental health and the prevention of disorders.
The suicide rate will have gone down by 10 percent.
80 percent of countries will be routinely collecting and reporting on a core set of mental health indicators.
The enthusiastic participation of so many in the development of the action plan leaves me confident that these targets can be reached. Doing so will be a major step forward in giving many millions of people hope and a chance for a healthy life, in all its dimensions.
So what is the barrier to the barrier? Why is reducing stigma surrounding mental illness so challenging? According to disability law and international human rights law scholar, Professor Michael L. Perlin, structural stigma and prejudice occupies two components; Sanism and Pretext. Perlin defines Sanism as "The irrational prejudices that cause, and are reflected in, prevailing attitudes toward mentally disabled persons, and those so perceived." While Pretext, is defined as, "The court's acceptance -- either implicit or explicit of ...dishonest or distorted decision making based on stereotypic beliefs and prejudices." Perlin opines these components give rise to institutional legal bias and a wide range of social injustice on par with discrimination based on race, sex, age, sexual orientation, class, etc.
Which leads me to today's Broward County NAMI "Changing Minds" Walk luncheon. There, Broward County Public Defender, Howard Finkelstein, a long-time mental health advocate and thought catalyst behind Broward County's innovative Mental Health Court, spoke with heartfelt urgency. He remarked that we stand in a moment of change. That he firmly believes that paradigms have significantly shifted in how criminal justice views "people with problems" versus "problem people," where community access to robust mental health delivery systems becomes the goal.
Howard remarks "that stigma can be vanquished and must be." Because, as he stated, "It is a matter of life and death." That is the sense of urgency that those of us working on the rocky ground of community mental health understand. This is the angst and indescribable pain that families, stuck deep in the struggle to access mental health treatment and services plead for. This is the abhorrent truth that mental health disability law advocates, and public health experts and stakeholders understand. This is the reality and perhaps, as Howard opined, we are inching our way there. To a time when "mental health and well-being in which an individual realizes his or her own abilities, can work productively and is able to make a contribution to his or her community." A goal clearly set forth by The President's New Freedom Commission on Mental Health over a decade ago.
Yet, so far (except for the state of Texas) U.S. policy makers have all but failed to embrace the urgency. The current state of mental health care delivery systems in America is non-sustainable. According to NAMI, in addition to the immeasurable human costs of untreated mental illness, the financial costs continue to spiral out of control. I have written about the extraordinary policy action taken by the Texas Legislature this past year. With broad consensus, in a united and bi-partisan fashion, these policy makers have delivered what is arguably the best and greatest slam to stigma. They put their money where the mental health needs are and led through action. The ultimate attitudinal change model for mental health promotion -- that there is no health without mental health and the requisite will to fund.