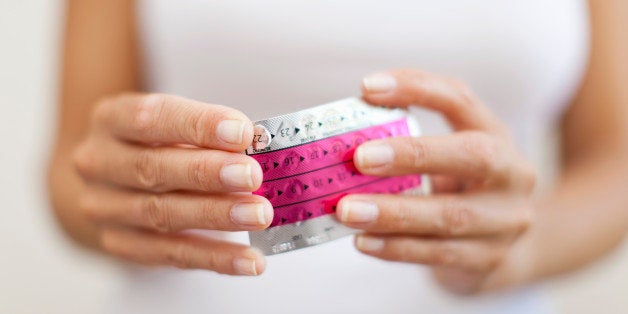 What do a collapsing sweatshop in Bangladesh, the denial of a lifesaving abortion to a young woman in El Salvador and the kidnapping, rape and torture of three women in Cleveland have in common?
They exemplify the fact that women are not just second-class citizens, but not considered citizens at all.
Right now, we have the chance to change this reality by creating a wise, strategic and human-centered development agenda centered on women and girls. After months of work, civil society, private sector and government heavyweights will gather in New York this week to chart their vision for the future of global development. As members of a high-level panel tasked with advising the United Nations Secretary General on key areas of investment, leaders like Liberian President Ellen Johnson Sirleaf and UK Prime Minister David Cameron will have the difficult task of balancing a number of competing and important global priorities like education, employment, water, and health at the group's final meeting.
At the top of their list should be the health and rights of women and girls.
We have waited too long! In 1994, governments agreed to an ambitious Programme of Action to achieve gender equality, eliminate violence against women, and ensure access to basic sexual and reproductive health services. Since that time, this landmark agreement has been reaffirmed, even providing the roadmap for the creation of the Millennium Development Goals that aimed to reduce poverty and ensure universal access to reproductive health.
Yet despite the many promises and commitments signed throughout the years, women's human rights and health remain a distant dream for many. Today, one in three women around the world will be raped, beaten, coerced into sex or otherwise abused in her lifetime. Today, more than 200 million women want -- but are unable to access -- basic contraceptive services. Today, the largest-ever generation of adolescent and young women are increasingly at risk of HIV infection, many times lacking information on how to protect themselves and the power to negotiate condom use with their partners.
We know -- as generations before have professed -- that we cannot achieve sustainable development, that we cannot build healthy and empowered communities and nations when we continue to deny half the world's population their basic human rights and fundamental freedom.
This week, as the panel finalizes its recommendations for Secretary Ban Ki-moon, we call on panel members to prioritize:
Universal access to quality and comprehensive sexual and reproductive health services, including safe abortion
Universal access to quality education for women and girls, including comprehensive sexuality education
The elimination of all forms of violence against women and girls
The guarantee of women's rights, gender equality and women's empowerment, including their right to live free of discrimination and participate freely in political, economic, environmental and social decision-making spheres
The development of mechanisms within the new global development paradigm that hold governments accountable to clear, time-bound commitments
As the world gears up to enshrine a new set of global development goals and agreements, it's time for us to keep our promise to women and girls. We have an unparalleled opportunity to secure a sustainable world of justice, choice and well-being for all people, and without a doubt, we need healthy, empowered women and girls to ensure that our planet can continue to care for us all.
Related
Popular in the Community