The mysterious, mostly disappeared world of LIFE magazine is all still there: Staffers hacking at typewriters, beefing about the managing editor, draining double Scotches and martinis before lunch.
At least in my mind it's still there.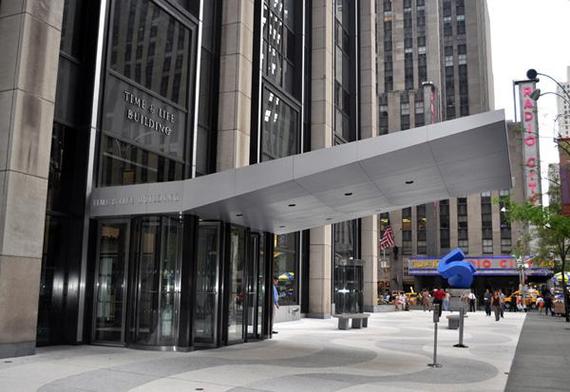 You want to talk publishing culture? Forget the close-to-the-bone, profit-focused days of today's magazines, and travel back, just for a minute, to the cocktail-fogged days and nights at Time Inc.'s LIFE magazine where my parents, both gone now, earned their paychecks during the 1960s.
My dad, a staff writer and later an editor, took his work seriously as far as I could tell. Dad had covered the Mercury and Gemini space shots for LIFE, and when Glenn became the first American in orbit, Dad wrote the article. His hardest assignment was reporting on Kennedy's assassination in Dallas. After writing the story in LIFE that would accompany the motorcade images from the Zapruder film, he ended up becoming embroiled in JFK assassination conspiracy theories.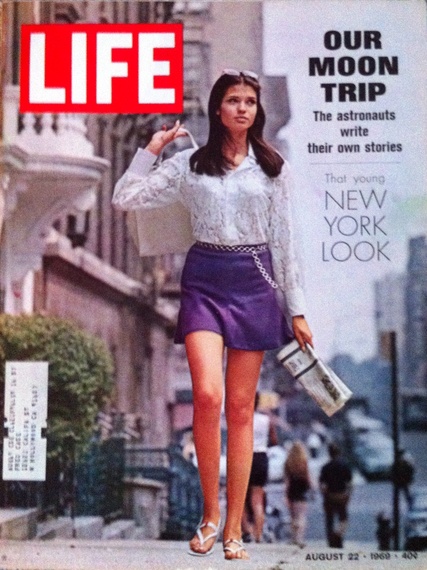 Mom was in charge of editing repackaged articles and photos for use in schools. "LIFE Educational Reprints" I think they were called. I remember we had reams of these piled up in our Manhattan apartment -- perfect fodder for papier mache and paper planes.

There were days when once we were done with school, my brother and I would be allowed up to my parents' offices at the Time-Life Building on 6th Avenue. We'd be handed some layout paper to draw on, and would poke around to peer into cubicles and stare at skyscrapers through plate-glass windows. We'd listen, too. Listen to the sounds of raucous grown-up laughter echoing through newsrooms and halls. Looking back now, it's hard for me to believe that any work got done.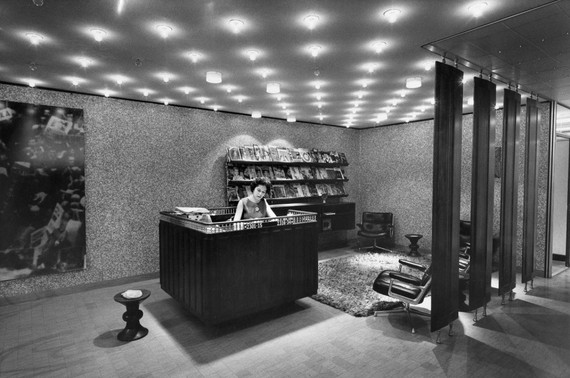 One of LIFE's little traditions was to award a silver nut dish to every employee with a newborn baby. In my case, it should have been a highball glass. I don't know how it went for the business side of the magazine, but in editorial, every night of the week was ripe for a party. When it migrated to our apartment in Chelsea, we kids got to be part of the fun.
At 1 or 2 a.m. my brother and I would be marched out in our pajamas to shake hands with the men and be kissed by the dressed-up ladies. On a good night, we'd be allowed little swallows of "hooch," and everyone would laugh if we winced as the stuff went down.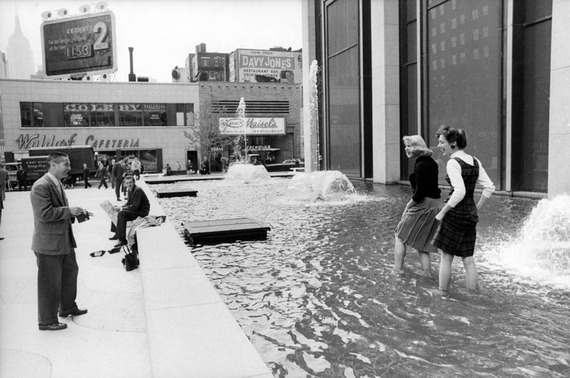 When I was seven or eight, I could tell the difference in taste between several brands of whiskey. I would have told you I preferred Dewar's White Label (like my Dad), but the secret truth was that I thought them all inferior to ginger ale.
No matter how late these gatherings went, no matter how many empty bottles, "Lifers" went in the next morning and tried to put some words on paper. This was a matter of pride. Boozing and puffing on Parliaments or Camels was as crucial to my parents and their co-workers as to infantry privates.
And to this day, I don't believe it was particularly wrong.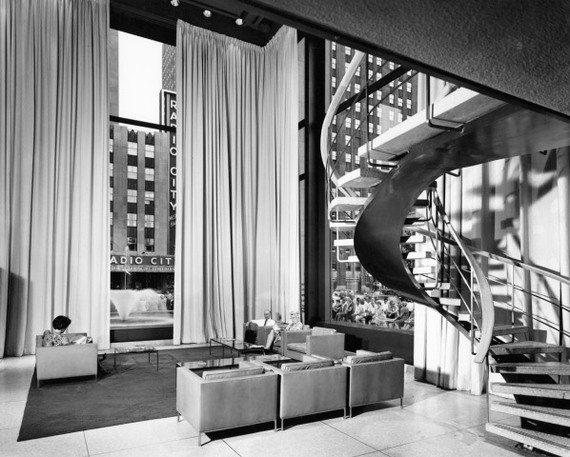 You didn't indulge? Then you weren't part of the squadron. But no one seemed to want a life that was virtuous and healthy, but dull. When I think of how my Mom would react to today's child-focused, early-to-bed grownups, I can almost hear her scoffing and surprise: "You can't go out because of 'quality time' with your kid? Have you lost your mind?"
Sometimes the Time Inc. party took place Saturday mornings at Shun Lee restaurant, on West 23rd Street. And sometimes it fired up right after work at La Fonda del Sol, a dramatic South American restaurant in the lobby of the company building. When I got the chance, I always begged to eat at La Fonda, not because I liked the char-burned skewers of meat, but because it felt adult.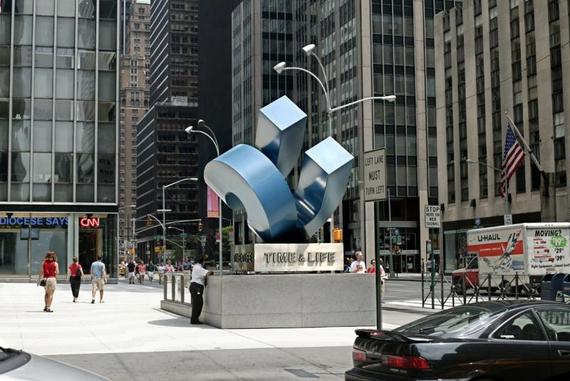 This was the thing. My brother and I understood that drinking too much and smoking were bad habits. We knew that work in "the office" was important, and that you had to try hard and do well. But adults were adults, with all their flaws, and that was fine with us.
We wanted a taste of their world. Not for them to try to live in ours.
In recent days I've thought about how distant that seems. About how we've lost the idea that work and weeknights can be composed not just of duty, but of a bit of fun. That we harassed adults have earned a few not-so-monumental sins.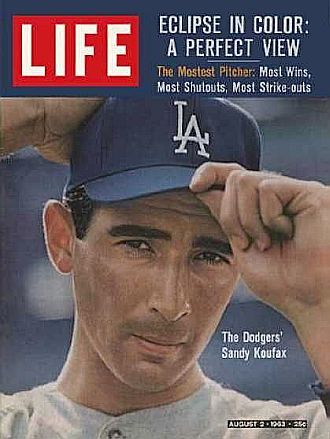 I've been hunting around for that silver Time-Life nut dish of mine. I've looked practically everywhere.
But I am afraid it's gone.
Calling all HuffPost superfans!
Sign up for membership to become a founding member and help shape HuffPost's next chapter