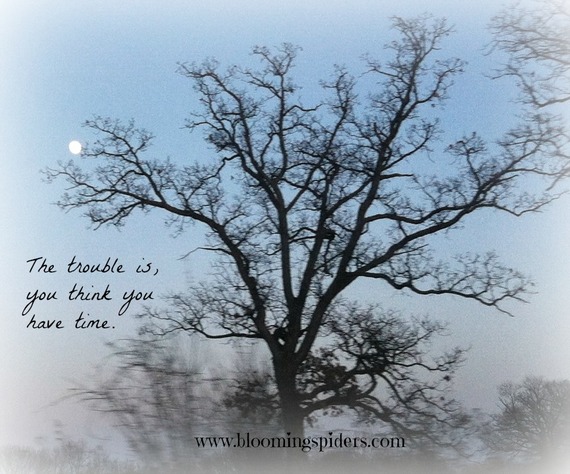 I recently received a call. It was one of those calls; the kind even the phone knows is bad. I was told my father couldn't speak or move. He had been found that way. "The ambulance is on its way," she said. "We'll call once we have more information."
In the car, I looked through my phone and changed my background to one of him and me. Then I went and listened to his voicemails. The most recent was him saying, "You're never available." then a click. I couldn't move -- couldn't breathe really -- and began thinking: What was it he said again? I take what money and put it where? And where are those documents? And then I call whom?
I thought of the little black dress I had bought months ago. The one I was supposed to return but didn't. I thought about how scared he might be. I thought about why I was in Indianapolis instead of with him. Why I hadn't called once we'd reached the hotel. By my calculations, if I would have, it would have been minutes after the stroke hit, buying him and his brain precious time.
I thought of many things.
I thought of how my father was a snipe hunter. How he befriended them and lured them into his confidence. For those of you that know snipes are birds, good for you. At four years of age, however, I was told they were monsters (think of Stripe from the Gremlins, but more vicious, flanked by 20 of his closest friends) that hunted naughty children.
The snipes appeared whenever I was bad, which was pretty often. They laid in wait in the refrigerator the morning after I failed to eat my broccoli. They were concealed beneath my bed after I'd told yet another lie and nipped at my nightgown until I made it safely to the bathroom. Dad said they wouldn't follow me there (a No Snipe Zone, I was told); nonetheless, knowing they were out there waiting was simply too much. I had a snipe-induced accident right there on the bathroom floor.

They were also known to vacation in the shrubbery framing our suburban home. I never saw them, but I smelled them and Dad confirmed their presence daily. My 5-year-old best friend was so terrified of them and, yes, of the peeing incident, that he tiptoed home when they were around, preferring to carry his Big Wheel instead of riding it.
You can imagine my surprise then, seeing my father lying in a hospital room stripped of any of his usual antics: no scheming twinkle in his eye, no pots of interest to stir. I watched his chest slowly rise and fall. Machines crowded the room. Tubes ran up and down his body -- life giving tributaries feeding his heart -- as he lay there, completely prone and tumescent. All I could do was stand and stare, praying for him to finally speak and say something funny and yet disconcerting, which only he can do so masterfully.
As I stood over him, noticing the deep crease in his left earlobe and the shallow pulse in his neck, I thought nothing of the man he hadn't been. Nothing. Every harsh word exchanged, every disappointment, every hurt, vanished. All I could see was my father. And what surged my heart in those moments was simply this: Who will he become if he survives? And who will I become if he doesn't?
Standing there, I thought about him teaching me to fish, to dance and to play dashboard drums. I thought about him lying next to me and holding my hand as I suffered our second miscarriage. I thought about the bills that arrived afterward and him handing me an envelope with an invoice slip inside; only one word was handwritten there: paid. I thought about listening to the Oldies station and him quizzing me as to who was crooning.
And then I thought about time. How depending on our stage in life, we either have too much or too little. How it is one resource that once spent, we never get back.
The truth is we each could be one car ride, one phone call, one smile, one I love you away from crossing the starry veil of this life into the next.
So today, I ask you to do something:
Forgive. Ask to be forgiven.
Have that conversation (the one that could change everything).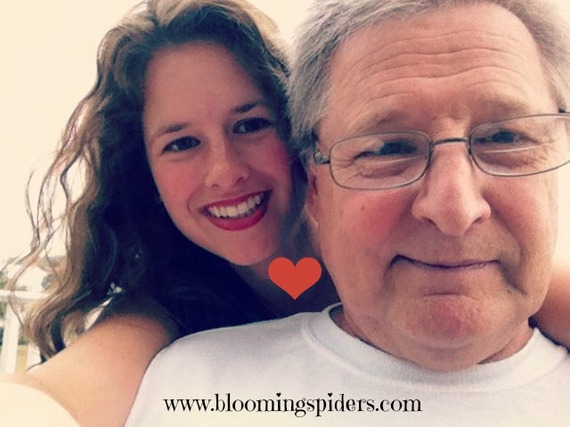 Calling all HuffPost superfans!
Sign up for membership to become a founding member and help shape HuffPost's next chapter