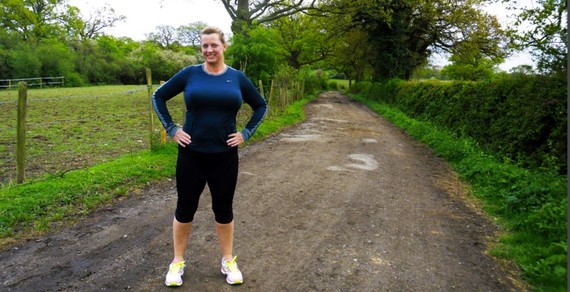 Accenture may have saved my life. Not figuratively, but literally, thanks to an email prompt for a health screening.
I work for Accenture Technology in business & systems integration consulting. I was also training for a half-marathon, a busy mother of two teenagers and believed I was the picture of good health. However, I frequently had little heart palpitations--kind of like flicks and ticks in my chest. I thought that was normal, never for a minute considering I had a potentially fatal heart defect. Thank goodness for an email from Human Resources encouraging me to take a company-sponsored health screening. I was quite surprised at the result of the electro-cardiogram I took as part of the health screening, and the health professional recommended I see a cardiologist immediately.
At first, I was in denial about having any type of heart condition, but I followed through on the recommendation and visited a cardiologist a few days later. Human Resources at Accenture even expedited insurance coverage with AXA so I could get in to see the doctor as soon as possible. He diagnosed me with a genetic heart condition called hypertrophic cardiomyopathy, which is the most common cause of sudden, unexpected death. It's a condition that kills footballers, marathon runners and young people in their sleep. A battery of tests ensued, and I was soon on an operating table being fit with an internal cardiac defibrillator.
As you can imagine, this episode was the worst couple of weeks of my life, but thanks to Accenture's HR policies and approach I had the issue identified, was seen by a doctor quickly and am now out of danger. I know now that my kids will also need to be checked for this condition.
I have a message for anyone who may believe they are completely healthy--and for anyone who may ignore an email encouraging them to get a health screening. I really encourage everyone to think about their health and see a healthcare professional if they have the slightest inkling something might be amiss. If I didn't work for Accenture, this condition might not have been detected. A big thank you to our internal communications team!
REAL LIFE. REAL NEWS. REAL VOICES.
Help us tell more of the stories that matter from voices that too often remain unheard.