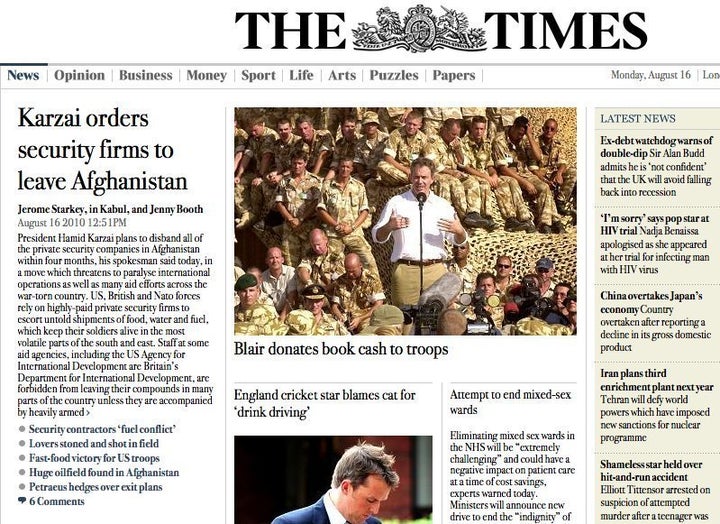 Internet marketing research firm ComScore reported that the websites for the News Corp-owned Times and its sister newspaper, The Sunday Times, have lost 1.2 million viewers in the three months since the formerly free site was reorganized and split into two separate sites — thetimes.co.uk and thesundaytimes.co.uk, each of which was placed behind a paywall.
That's down from the 2.79 million that the free site attracted in May, the last month before readers were charged to access the papers' content. Pageviews dropped from 29 million in May to 9 million in July.
In addition, ComScore estimates that the amount of time readers actually spend on the site has nearly been cut in half.
However, the owners and editors of The Times have said in the past that they expected a steep drop in online readership once the paywalls were erected. For example, in an interview with the BBC in May, Sunday Times editor John Witherow said he expected the numbers to plummet by as much as 90 percent. The key, say the top brass, is profitability, not the volume of readership.
There are currently very few major general interest newspapers that have put their web content behind a paywall, and so people have been watching The Times' experience with interest. The New York Times is set to debut its own paywall in early 2011, though it has said it will be somewhat less restrictive than The Times' wall, opting for a metered-model rather than a straight paywall.
The New York Times Company said Monday that a paper it owns in Massachusetts, the Worcester Telegram & Gazette, would introduce a metered pay model as well.
The Times' parent company, News Corp, recently announced plans for a digital newspaper.