Nowadays, as Fran Lebowitz put it, "If you're a New Yorker and you run into another New Yorker in Times Square, it's like running into someone at a gay bar in the 70s – you make up excuses about why you're there."
There was time not so long ago though--before Giuliani, way too many flash mobs, the Disney store, and tourists, tourists, tourists-- when Times Square along 42nd Street was edgy and gritty, full of skin flicks and peep shows, brothels and arcades, beat boys, strippers, cops, and robbers--an electric epicenter to the seedy underbelly of the nation in the 70s and 80s.
Photographer Bill Butterworth came to New York from Australia in 1964 at the age of 24. In 1983, he focused his lens on the bright lights of Forty-deuce street.
The resulting photos have been compiled into an exciting new book from powerHouse Books, edited by Hilton Ariel Ruiz and Beatriz Ruiz, titled "The Forty-Deuce: The Times Square Photos Of Bill Butterworth 1983-1984." Check out some of the photos below and then purchase the book here. And maybe someone buy a copy for this Texas woman? Thanks.
Warning: Some of these photos are NSFW.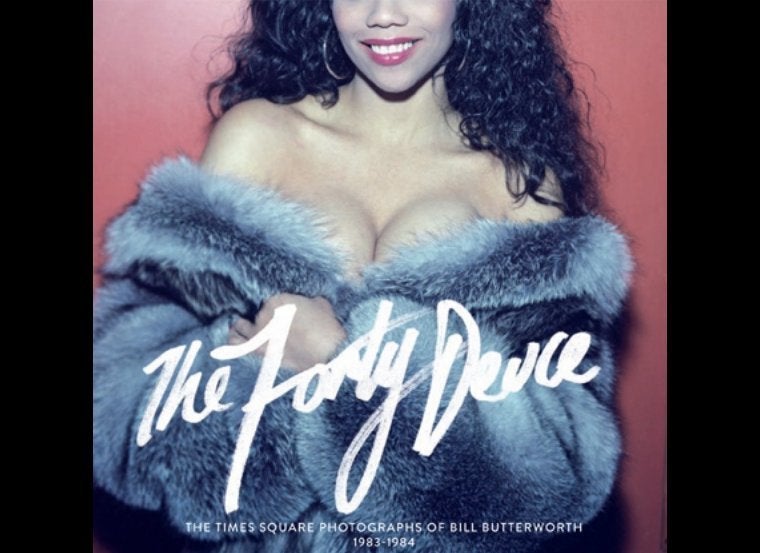 Bill Butterworths Times Square Photos
Related
Popular in the Community