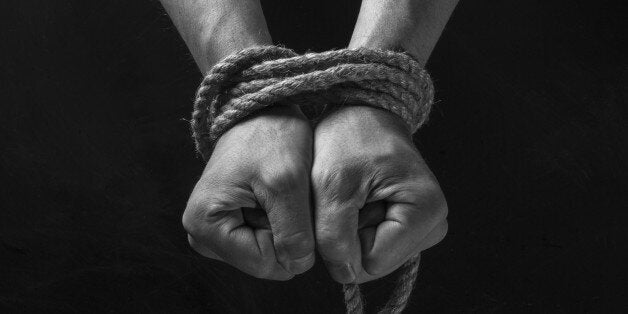 Recently a judgment was released on the tobacco industry's (Philip Morris International, British American Tobacco, Japan Tobacco International, and Imperial Tobacco Group) lawsuit against the United Kingdom over plain - or standardized - packaging for tobacco products. You can almost picture the judges' jaws dropping as they reacted to one of the plaintiff's main arguments - that just as slave-owners were compensated in 1833 after emancipation, Big Tobacco deserves to be paid for losing the right to use branding on cigarette packages. The judges were not swayed. As they summarized in their judgment, "[I]t is inconceivable that anyone would be compensated for the manumission of a slave in a modern Western state." They went on to point out that, even absent the obvious moral depravity of the argument, the tobacco industry was wrong on the legal precedent set by the 1833 Act of Parliament granting compensation. If you would like to read the judgment, click here, and do a keyword search for "slavery" to find the relevant arguments. Tobacco plain packaging went into force in the United Kingdom (and also France) on May 20, 2016. The experience in Australia, which implemented plain packaging in 2012, is quite promising. Thousands of British lives will be saved. Tobacco and slavery have been linked in the past, not in terms of their comparative repugnance or harm but because of two basic connecting threads: the highly addictive nature of nicotine (making the user a "slave" to the product) and the moral turpitude of industries profiting while causing massive harm. The other commonality is aspirational: Owning slaves was once legal but now is illegal, and someday selling a product known to addict and kill will be too. Following revelations of bogus science, false front groups and perjury, for at least two decades the tobacco industry has been a global pariah, maintaining a reclusive public presence and speaking through industry groups and political donations. This strategy reflects a realistic self-assessment by the industry. It is certainly no surprise that a judge would compare them to slave owners. The shock here is that they would do so themselves, unprompted. A significant question for every tobacco executive remains: If you see yourselves in the same vein as slave owners, how do you justify continuing your line of work? Before abolition, some slave owners developed consciences and voluntarily freed their slaves. Some tobacco industry executives and researchers have turned away from the tobacco business, even turning their knowledge against it. As late as 1997, when asked, "What would you do with your manufacturing plant if scientists proved that cigarettes were a cause of cancer?" Philip Morris CEO Geoffrey Bible responded, "Shut it down instantly." And yet the tobacco industry still successfully recruits employees, from the board room to college campuses. Simply because an act is not illegal does not make it morally justifiable - slavery did not change its basic nature from moral to immoral the day after the 13th Amendment was passed in the United States, nor did it somehow remain ethical in the U.S. decades after emancipation in the British Empire. There is little doubt that someday tobacco will be a relic of history. That does not make profiting from death and disease defensible today.
** written with Chris Bostic, JD, MSFS Deputy Director for Policy, Action on Smoking & Health (ASH)
Calling all HuffPost superfans!
Sign up for membership to become a founding member and help shape HuffPost's next chapter