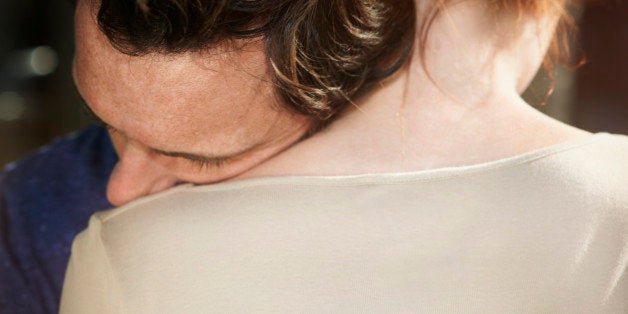 A Danish study of 47,515 women has shown that couples that struggle with infertility are 3 times more likely to divorce than other couples. The costs of fertility treatment, the heartbreak of a failed pregnancy, or the inability to get pregnant at all, are all factors that cause major strain on a couple. The IHR.com directory of Infertility IVF (In Vitro-Fertilization) Clinics finds that the average round of IVF costs $12,000-$15,000. The average cost of IVF that insurance covers is $3,000-$5,000 per round, for a total of two rounds. Many insurance companies offer no coverage for IVF at all. If you look at the information for almost any fertility clinic, you will see that the greatest success is in 3-4 cycles. As you can see the financial toll alone, can take a serious toll on a couple, if they are able to go this route at all.
Another strain from infertility is the inability for a woman to get pregnant, stay pregnant, or to continually miscarry. All of these factors can be devastating for the couple. Each month, or each aided cycle, the couple gets their hopes up, and is often met with disappointment. The greatest disappointment is when the women gets pregnant, but is unable to carry a viable pregnancy. Uptodate.com estimates that 8-20% of pregnancies end in miscarriage, and 80% of those happen in the first 12 weeks. They followed another study that estimates rates as high as 31%. So, a couple may have one miscarriage, they may have many, but each one is a loss. Many people who have gone through one, start to follow the adage of not telling anyone until after the first 12 weeks of pregnancy, to avoid having to tell those they care about that they have lost another baby. Having to have that conversation is one that many never want to have more than once.
Sex can become routine and goal oriented, as opposed to spontaneous and enjoyable. The emotional toll of getting a negative pregnancy test or losing a pregnancy early is a loss many will never understand. The couple that always assumed that children were part of their package, and envisioned "mini-me's" running around, is faced with the fact that a natural birth may not be a reality for them. Initially they support each other through the disappointment, but it can eventually cause conflict with the couple. The woman may believe the man does not truly understand the experience, since it is her body going through the experience. She may have fears he will leave her if she is unable to have a child. Or, she may be struggling with her own concept of esteem and woman-hood, due to not being able to bare a biological child.
Everyone thinks of, and supports the woman, but what about the man in the relationship? People don't often think of him or reach out to him and ask him how he is coping with the loss and disappointment. Men will often be the main support for their partner, and will never ask for the help and support they need. This is because they want to avoid putting an additional burden on their partner. Men also have a habit of not wanting to feel like an emotional burden to those in their lives. As good friends and family, we need to reach out to him and check on how he is doing. We need to offer an ear to listen, someone to have a coffee or drink with, or someone to go out and just take their mind off things. We need to ask how they are dealing with this, how they are coping, and how they are dealing with their own disappointments and hurt. Most importantly, follow through! If you offer to be someone they can lean on, be it. Let your words match your actions. While the male may not ask for the help, he will surely appreciate the offer and the gesture.
While women often get support and comfort from their spouse, and their friends and family, the man is often overlooked. With the divorce rate so high among those who struggle with fertility, helping to support the man in the relationship, and letting him talk about what he is really thinking and feeling could make all the difference. There may be things that he holds inside to avoid hurting his partner's feelings, but could let go if he was allowed to get them out in a supportive and safe way. It feels like being supportive of each member of the couple, and meeting their unique needs, could at least help save the union of some of these couples. That seems well worth the time and effort it would take to simply be a supportive person in each of their lives.