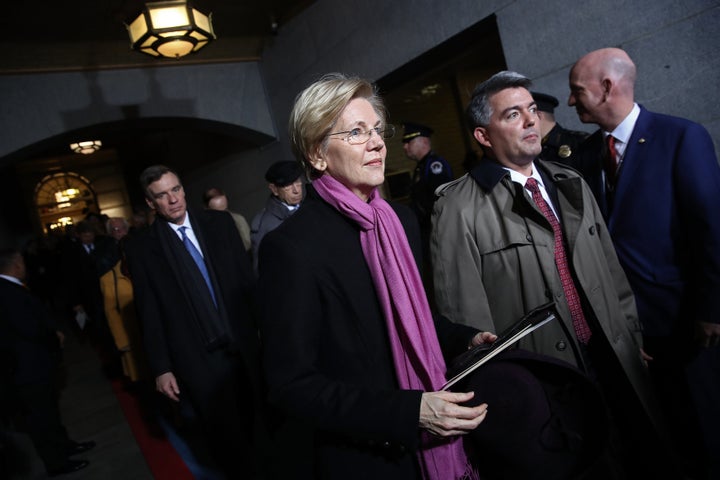 Watching Massachusetts Senator Elizabeth Warren take on her Republican colleagues is like watching Tom Brady pick apart an opposing secondary: They're on the same field, but they're not in the same league.
On Wednesday, the Republican-controlled Senate silenced Warren after she criticized a colleague, AKA attorney general nominee Jeff Sessions, by reading a letter from Coretta Scott King.
In so doing, Senate Republicans displayed an inexplicable lack of understanding about the modern media environment and the extent to which it is driving the political process.
The Republicans' action caricatured themselves as stuffy, out-of-touch old men using archaic and arcane rules to stifle debate and free speech.
For Warren, it fed her gadfly image and gave her a bigger platform, which she immediately and deftly seized by reading the letter on a Facebook live stream that has reached millions of people. Warren's strength is that she blends a 16-year-old's social media skills with the PR instincts of P.T. Barnum.
It would be tempting to compare Warren to Jimmy Stewart's character in the old movie "Mr. Smith Goes to Washington". But unlike Warren, Mr. Smith was a naif.
The better historical comparison is to her Massachusetts Senate colleague, Ed Markey who, as a young member of the Massachusetts House, managed to push through a bill opposed by iron-fisted Speaker Tom McGee. McGee retaliated in much the same way the Senate Republicans dealt with Warren — he had Markey's desk moved into the hallway.
Later, when running for Congress, Markey produced a television ad (the height of communications technology at the time) that recalled the incident and ended with Markey, standing in front of a desk, saying: "They may tell me where to sit, but nobody tells me where to stand."
Look for a similar line coming from Warren soon. A perfect spiral.
Calling all HuffPost superfans!
Sign up for membership to become a founding member and help shape HuffPost's next chapter
BEFORE YOU GO