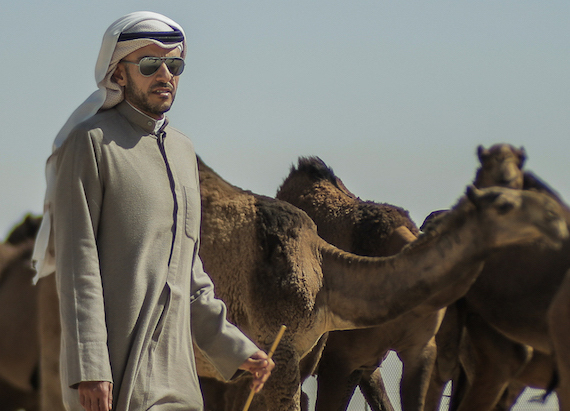 Known as the "Sheikh of Chic" and a close friend of Tom Ford, Sheikh Majed Al-Sabah credits his grandmother as his fragrance muse. As a boy, al-Sabah lingered in his grandmother's kitchen while she blended her favorite blends of Taif rose, oud, patchouli, and agarwood. It was al-Sabah's memory of his grandmother's recipes and her spirit that fueled the founding of the Fragrance Kitchen, al-Sabah's homage to Middle Eastern perfumery.
As a nephew to the Emir of Kuwait, al-Sabah has been a sartorial sensation since the 1992 opening of Villa Moda, the retail boutique in Kuwait City that redefined Middle Eastern luxury. His friendship with Ford was initiated by the private perfume blends that al-Sabah made for family and friends. Al-Sabah and Ford collaborated on Arabian Wood, the exclusive scent that Ford requested for the 2009 opening of his Kuwait boutique.
A cynosure of social media, al-Sabah unleashed a frenzy for the stateside opening of his Kuwait-based Fragrance Kitchen at Manhattan's Bergdorf Goodman. Huge crowds of fragrance fanatics amassed at the fabled department store where the collection debuted in its own bespoke corner of the beauty department.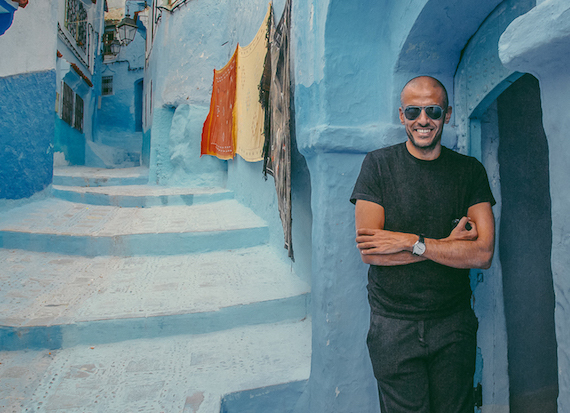 Inspired by al-Sabah's memories and the people he admires, TFK at Bergdorf Goodman is a narrative-driven collection of more than 40 fragrances that blends Middle Eastern traditions with the foundations of French fragrance as practiced in Grasse. The core collection titled Exclusive features 28 fragrances presented in matte black bottles, each of which is inscribed with a quotation from the muse. From Mahatma Gandhi to Oscar Wilde, with Audrey Hepburn, Khalil Gibran, Martin Luther King, Jr, the collection offers fragrances bearing names such as Mister Danger, War of the Roses, Rose Punch, Pass the Amber, and Musky Ever After.
To celebrate the opening of the Fragrance Kitchen (TFK) at Bergdorf Goodman, al-Sabah created A Rose with a View, while his fragrance Palm Fiction pays homage to Hollywood and his love for the Quentin Tarantino film Pulp Fiction. Al-Sabah's most recent addition to the collection is another exclusive for Bergdorf Goodman in honor of one of his early patrons, Sheikh Hamad Al-Thani of Qatar.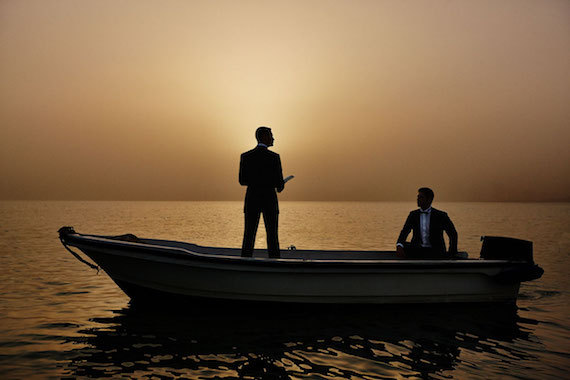 A Rose With a View: While al-Sabah contends that he is not a perfumer, he is quick to assert the strength of his "nose" and his experiential recall. A floral woody chypre, A Rose With a View (2016), was inspired by Manhattan and its windows onto the secret gardens of the city.
With top notes of bergamot and rose, the lush fragrance opens into an opulent heart of white flowers and violets underscored by sandalwood. Imagine a park stroll in spring, redolent with floral notes, before a casual encounter with a stranger unearths the base notes of amber, musk, and patchouli.
A fragrance that wraps its arms around the wearer, A Rose With a View lingers long on the skin and long after nightfall. The curtains drawn on the city, two strangers are no longer strangers. A Rose With a View has left its mark.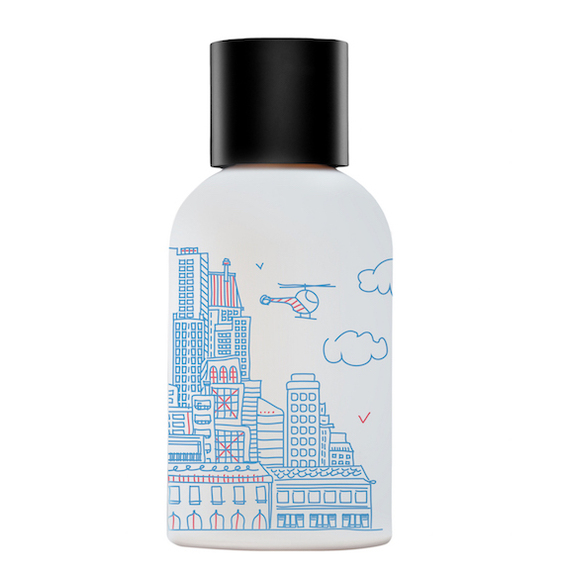 Palm Fiction: In honoring al-Sabah's ancestry and the use of fragrance throughout the Middle East, the Fragrance Kitchen creates fragrance with a minimum of 25% concentration in their perfumes, which means opulent scents that make a statement--not unlike Uma Thurman's entrance in Pulp Fiction.
TFK's fragrance Palm Fiction (2016) captures that celluloid beauty with a heady, hypnotic blend of rose and jasmine. Immediately seductive, the fragrance pops with pink pepper and bergamot before opening its floral heart. The warmth of its amber and sandalwood base evokes the musky chemistry between two people drawn together in a transgressive embrace. Every illicit encounter should smell so intoxicating.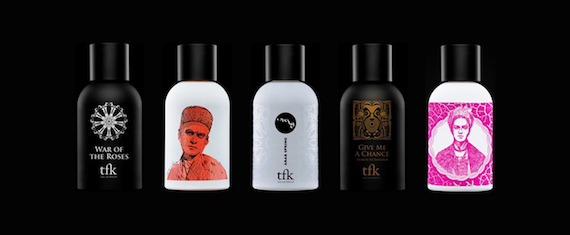 Sheikh Hamad Al-Thani: In keeping with TFK's philosophy of "East Meets West," al-Sabah created an olfactory tribute to the former Emir of Qatar, Sheikh Hamad Al-Thani, a collector of Indian jewels that has been on loan to museums such as the Metropolitan Museum in New York and London's Victoria and Albert Museum.
A limited-edition fragrance of 1,000 frosted, matte-white bottles (with 400 of them exclusive to Bergdorf Goodman), each vessel has been etched with al-Thani's calligraphic monogram, which was created by an artist from Dubai.
The scent opens with an orange custard burst of ylang ylang and bergamot that floats into a heart of leather and rose on a bed of oud. In a nod to the ancient world, the fragrance rests on a heady base of musk, patchouli, cedarwood, and moss.
With fragrances so intoxicating, is it any wonder that al-Sabah is so often asked, "What is that perfume you're wearing?"
(All photos courtesy of ©The Fragrance Kitchen)