The Tomboy Shop is an NYC-based online boutique and social community for individuals who identify as "tomboy" all across the globe.
Owned by Rachel Grossinger, The Tomboy Shop describes its customer as "a girl or woman who dresses and sometimes behaves stereotypically as a boy or man, whose fashion sense may be obscure, indistinguishable, and androgynous." In a age where queer bodies and lifestyles are receiving mainstream visibility, fashion is creating new spaces for non-binary ways of being in the world. The Tomboy Shop aims to be a part of this movement.
The Huffington Post chatted with Grossinger this week about The Tomboy Shop.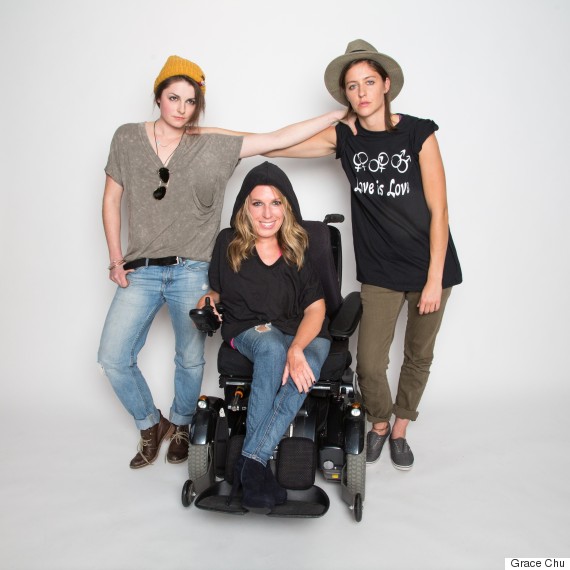 The Huffington Post: Why did you decide The Tomboy Shop was necessary?
Rachel Grossinger: About a year and a half ago, I realized there was a gap in the marketplace for this type of clothing for people like me -- tomboys. I began by wondering why I always need to scour multiple retail stores to find just one piece of clothing that suits my tomboy style. Around the same time, I noticed that androgynous fashion was catching on and becoming more mainstream. So I did my research, and decided it was worth a try to curate a shop and build a community space for others who felt the same way as I did.

I was also inspired by my childhood. During elementary school recess, rather than chatting with the girls, I always played football or basketball with the boys, getting dirty and bruised. I also got bullied for being different, for having a buzz-cut haircut. I was even mistaken for a boy at times and called names. So in certain ways this venture has been about re-defining the term "tomboy." I think it's essentially about personal identity, and I think it's necessary and healthy for all of us not to be afraid of expressing who we are as individuals.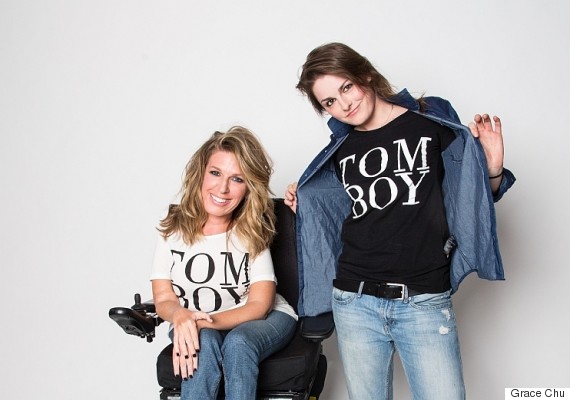 Why is it important to have clothing like this available?
On a number of levels, I think it's important to have clothing like this available. I know many women like myself -- straight, gay, bi, you name it -- who'd like an easier and more efficient shopping experience. Women who'd like to be able to find everything they want in one place, a one-stop-shop, who'd like something available other than the mainstream retail experience. These are women who want to be inspired and want a community, who want more choices. That's us, and that's why we're doing this.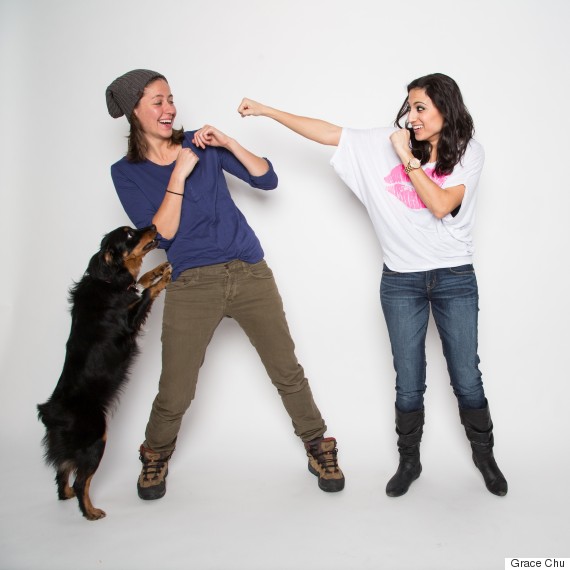 Who does The Tomboy Shop design for?
We are actually a retailer, as opposed to a design company. In the future, I hope we can design a variety of custom items ourselves, but that is not on the drawing board at the moment. Currently we work with a group of incredibly talented designers. They are all up-and-coming and have a loyal following. I'm picky about who we carry, because the products must speak to our customers' desires. The clothes must be of a certain quality, and they must fit correctly. Most importantly, the clothes must have an urban flair, a street wear sensibility that's almost hard to describe.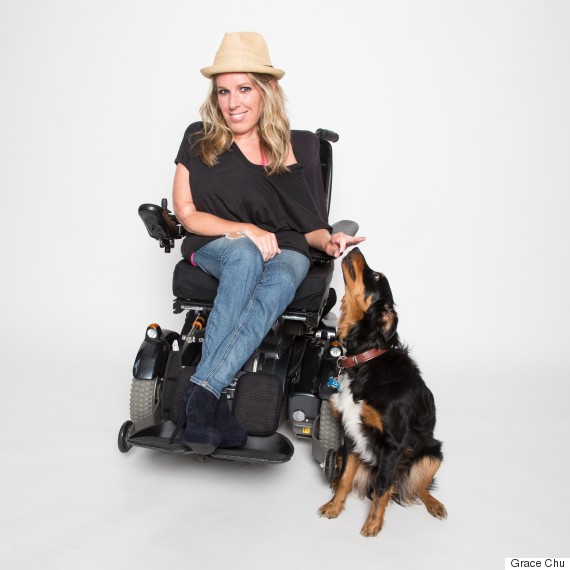 Do you think that fashion is becoming more open towards fluid gender expression?
I absolutely do. And it's interesting that you ask that, since it's a topic we spend time discussing in our blog. Gender expression is a subject to seriously consider and think about, because it is manifest nearly everywhere in contemporary American society. And I'm glad to be involved in it while it evolves and blossoms. Today's world is changing rapidly on a number of interconnected fronts. While there is still growth and progress to be realized in many ways, consider how our society viewed gender differences and gender expression less than a decade ago. It's something to feel good about, despite the challenges ahead. Generally speaking, though, people seem to be finding it less arduous to express openly who they are.

I remember my mom telling me about how she was a tomboy growing up. But they didn't even have sports teams -- other than perhaps swimming or tennis, if that -- for girls a generation ago. Today, more people are seeking to own their unique selves in every way, from fashion to social and personal relationships, to physical activities. It strikes me as both progressive and beautiful to see people owning the grayer areas of gender identity.
Head here to check out more from The Tomboy Shop.
Popular in the Community