Writing in the last decade has undergone a major shift from the tangible (desktop) to the virtual (cloud). With the advent of iPads, tablets, smartphones, and other devices that support word processing capabilities and so much more, the possibilities and places to express and enhance one's writing skills are exploding. Technology is giving writers better tools to keep their wits and pencils sharp. Here are some a-muse-ing apps that inspire; apps that suggest and support provide; and even apps that cut through writers block. Welcome to the tools for the next generation of novelists and dramaturges.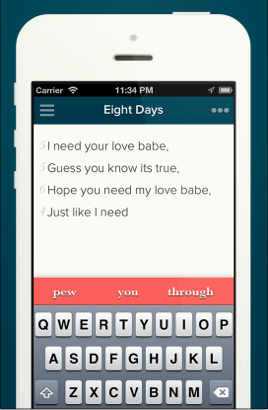 For the poet who thinks "meter" has to do with parking and struggles with rhyme from time to thyme, there's an app for that. Poetreat is simple stylish interface that allows users to easily structure a rhyme scheme. Stuck on a word? It will instantly provide a plethora of options -- even slant rhymes (you can find a rhyme for orange). Whether writing in iambic pentameter or traditional haiku, Poetreat provides the structure needed to create a literary masterpiece.Once you're ready to publish, Poetreat makes it simple to post on Facebook and Twitter.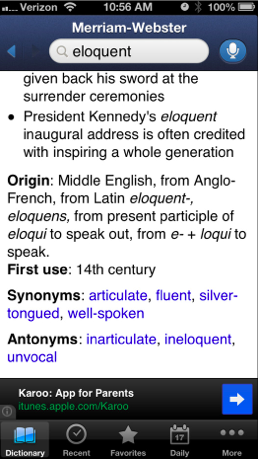 Writers use words -- and lots of them. So a dictionary app is an essential part of the proverbial toolbox. As America's most reached-for reference dictionary, its not surprising that Merriam-Webster offers a range of options. The free version, contains the complete Merriam-Webster's Collegiate Dictionary but only a limited thesaurus. A comprehensive offering of synonyms and antonyms is available in the $3.99 version. This version also includes illustrations, and foreign words and phrases that are commonly used in English lit. MW's top-of-the-line app is their Eleventh Edition Collegiate Dictionary. For a $25 investment this powerful resource comes with a contextual menu, the ability to search for anagrams, and a highly forgiving "wildcard search" that answers the age-old question: how can I look up a word if I don't know how to spell it?!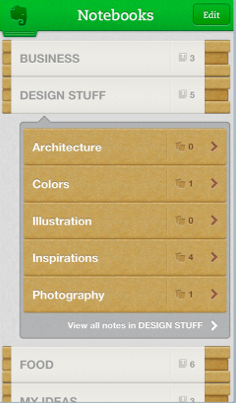 This virtual notebook keeper is essential for anyone who needs a place to store and organize thoughts, information, and media (including pictures, audio recordings). No scissors,glue, tape, or string required. The contents of EverNote can be synced across all devices, providing anytime/anywhere access. Timesaving functions include a search function for keywords -- even handwritten words or text within images. If there's a major due date in the future,set a reminder to be notified. Ready to share your masterpiece with the world? Quickly and easily post to Facebook, Twitter, Linkedln,or share the URL to Clipboard.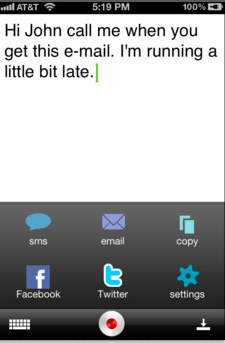 Since most people can think a lot faster than they can pound the keyboard, this app is the salvation for inspiration and ideas alike. Dragon Dictation is today's version of "Take a letter, Miss Jones", without Miss Jones. Just hit "Record" and diction instantly transforms into text. Hit "Done" and you are all set. Then copy and paste the text into any word processing program with a simple double-tap. Dragon Dictation even has a feature to put lengthy text directly into SMS or email. Publishing to social media platforms like Facebook and Twitter is just a few taps away.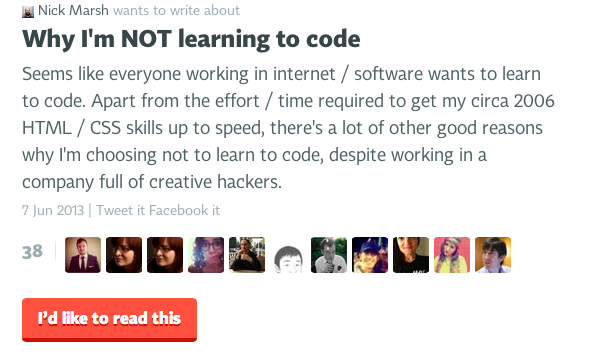 A little encouragement can go a long way. That's the key principle behind Help Me Write. This app connects working writers with a community of kindred spirits. Simply supply a few short descriptive sentences about a current project and quickly find out how many people push the "I'd like to read this" button. That assessment places an idea in the "Supporting" section of the users profile. Crowd-based assistance and support can come via tweets as Help Me Write profile can be connects to your Twitter account . Once the opus is completed simply publish the URL and instantly invite thousands of new fans to enjoy the fruits of your efforts. James Patterson, eat your heart out!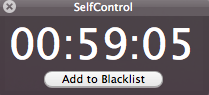 In a tech-saturated world it's all too easy to drift away from some serious researching and start checking out vacation spots or sampling a new song. What does it take - three clicks? Two? -- and you're staring at a beach! SelfControl is Adderall for your mouse. The app will help create a "Whitelist" of sites to keep things focused and on track; or, if easier, just "Blacklist" the major distractions that will likely kill productivity. Set the app's timer for whatever length of time serious focus is needed, as long as its 24 hours or less.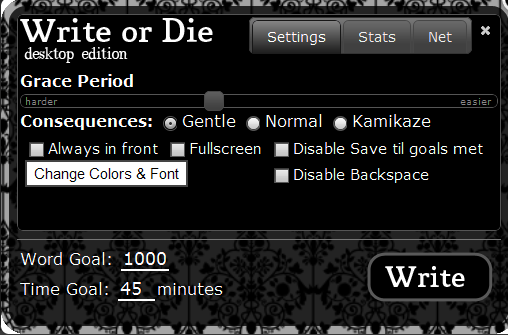 Write or Die is a wicked blend of Creative Writing and Psych 101 (can you say Operant Conditioning?) with a dollop of Catholic School knuckle-rapping discipline for good measure.The idea is that the secret to learning to write well is writing a lot. Tell this web-based app how many words you want to knock out and over what time period. And start writing. If you stop or fail to reach your goal punishment will be meted out. The good news is that the user can set the level of virtual pain -- from a gentle pop-up reminder to an annoying sound to the really annoying disappearance of your work.Write or Die says they put the "prod" in productivity. It may be more like putting the "fun" in dysfunctional. Consider it boot camp for budding journalists. Now jump down and give me 300 words!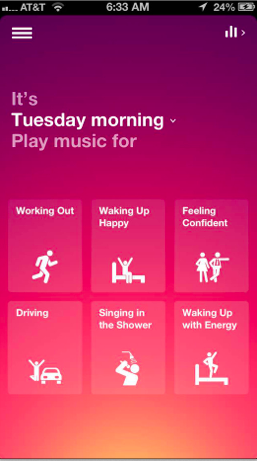 Unlike a lot of other music applications, Songza does not ask for preferences on artists,or songs. Instead, this ingenious app serves up music suggestions based on the time of day. Select from a list of likely activities for that part of the day and zone in on the song style you think best fits the situation. Songza can make a playlist selection based on mood, decade or the genre of music. There's also a search function for something specific. Not going anywhere? Great, because Songza has no listening limits. More music to your ears: it's free.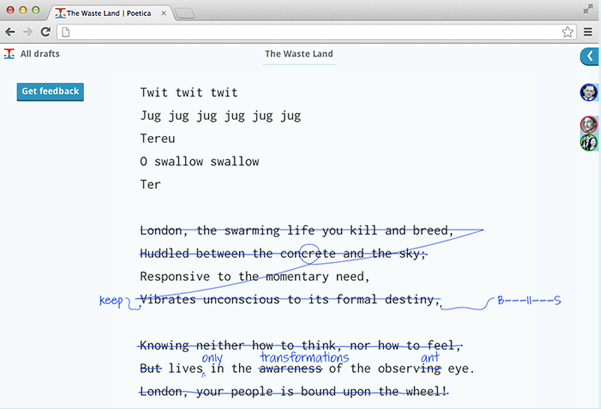 Tools for production and distribution of content are being revamped all the time, but other aspects of the publishing process have remained static. Poetica aims to help create an environment similar to a collaborative working culture, where people feel comfortable to share and make their ideas vulnerable by creating a place where anyone who is a member with Poetica can edit your work. The more refined you want your work to be, the logic dictates that you will want as many impartial readers to review your work as possible, and Poetica has created an outlet for that notion.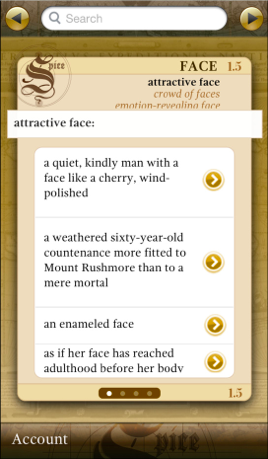 What's a good cure for writer's block? Put some spice in your life. Spice Mobile provides the inspiration when finding the right words is a challenge. Stuck at "It was a dark and stormy night?" Need to flesh out a character or scene?Let Spice Mobile tap into its comprehensive collection of famous literature to help put some mojo back into your manuscript.While directly copying the masters is a major no-no, there's nothing a little nudge from Will Shakespeare or Ernest Hemingway to break up the cranial jam and get your juices reflowing.
What writing apps do you love? Let us know in the comments!
Related
Popular in the Community