If there is one and only one certainty in the brutality of a bad divorce, it's that you need a support system in place to make it to the other side in one piece. Navigating through the hurt, grief, anger, total confusion and loneliness without the support of friends and family is a truly crippling descent into darkness. Simply put, we're not wired to combat the roller coaster of emotions that come with such great loss and life adjustments alone. We are human. We are designed to need others.
Here are the top 10 cheerleaders you need in your life in order to survive your divorce. Each has their own personality and responsibility to your recovery and healing, each playing their own important part in restoring value, esteem, hope and love. Whether they are there to watch you cry, there to make you laugh or there to fix your toilet, these ten people are your tribe and your lifeline. Let them in!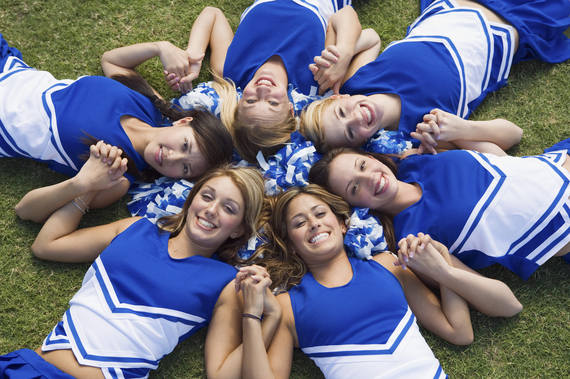 1. The Always-on-Call Activator: This is your go-to when something needs to be done. Like 5 minutes ago. This is the person that shows up on your doorstep with the locksmith 10 minutes after you called for help when you didn't even know that you needed a locksmith. They dig into the mess with gusto and have most tasks accomplished before you even ask. They are your most loyal, aggressive and dominant cheerleader, willing to walk through fire and show up at a moment's notice. They will bark orders in love, demand boundaries in concern and will hold you firm to your path to new life. They know every bit of you inside and out, and anticipate your needs before you do.
2. The Domesticity Queen: Whether it is bringing over dinners, showing up to babysit your gaggle of kids, or tackling any and all household tasks, this cheerleader is your lifeline to keeping your home routine intact while you mourn. The clothes will be washed, the kids will be bathed, and you get to nap. They hold down the fort in love while you take time to care for yourself. The hostess with the mostest in your very own home.
3. The Logical Listener: This cheerleader is the wisdom in the crazy. Sometimes a little tough love is necessary when navigating through a divorce. This friend always has an ear to hear, but in love will always tell you the truth, even if it hurts. They have loads of basic logic for how to manage your emotions and how to manage your new life. Super helpful, they can be the clear path to your new normal, even when you glare them down for putting you in your much-needed place.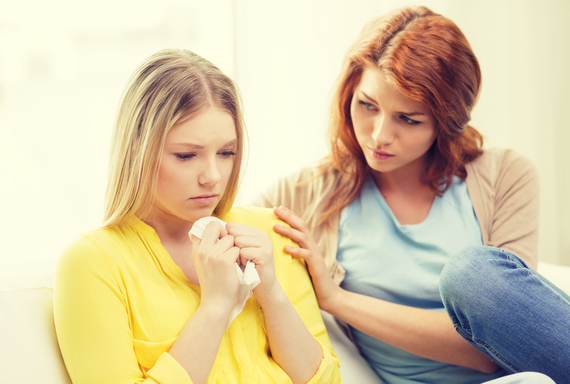 4. The Hater: If you need a logical listener, you also need the hater. On the other side of the fence, this cheerleader only has eyes for you. They don't care what you did wrong, they are your fiercest supporter and everyone else deserves death. They can listen to you vent for hours and will only respond in full agreement of whatever you say, no matter how insane. While not the best long-term cheerleader, this vocal pal can help you empty your mouth of all the hate and move on to higher ground.
5. The Cuddle-You-Long-Long-Time: Loneliness sucks. There's no easy way to navigate the immediate isolation that presents itself when divorce is imminent. Whether this cheerleader presents themselves as a gal pal who is content to just sit and hold you while you cry, a favorite guy who gives excellent hugs, or a loyal dog that spoons like a champ, find something to cuddle hard. You need physical touch.
6. The Resident Comedian: In the midst of divorce, it can feel like you'll never laugh again. The thought of being happy enough to appreciate humor seems mean and downright nauseating. While this cheerleader is probably the last one you want to see, they are pivotal to your recovery. They incessantly encourage you to enjoy the simple things in life and help you lighten your load. Whether they're sarcastic, clumsy, goofy or just plain hilarious, your funny friend can bring sunshine into your darkest hours. Let them make you laugh. You'll feel better.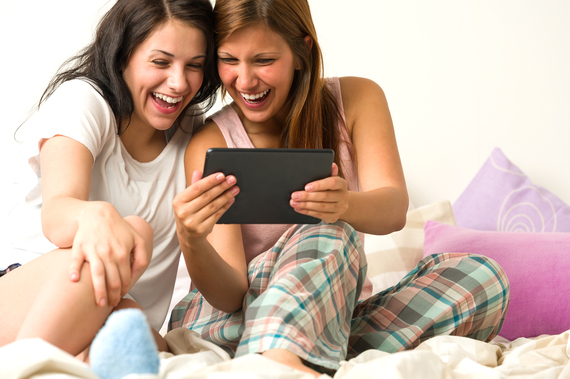 7. The Encourager: This cheerleader is your lifeboat in the swirling seas. Constantly encouraging, speaking faith and goodwill to you, challenging you to better heights...this deep heart friend speaks whispers of hope into a hardened heart and helps you dream for better days. They bring peace, love, and quiet comfort. Steadfast and loyal, their prayers for you and belief in the beauty you will one day find in this madness spark your renewal.
8. The Talk-You-Down-From-the-Ledge Panic Moderator: This is the 11th hour, emergency hotline. When panic attacks, overwhelming anxiety and general absolute insanity rear their ugly head, this one cheerleader can talk you down. They could chat without ceasing about carrots and cat litter and the sound of their voice would slow your racing pulse. They are ready and waiting to receive the frantic phone calls and welcome your crazy with open, patient arms.
9. The Home-Loving Handy "Person:" Your go-to, all things fix-it, this cheerleader knows how to do all of that stuff that you skipped over in your marriage and handed off to your spouse because you figured you'd never have to do it. And yet here you are...not even knowing how to start the lawnmower. Thank God for this special friend. The very best handy peeps will teach you as they go too, so next time, you can rock star it out all by your newly single, awesome self.
10. The Get-Your-Ass-Out-Here Black Hole Denier: The end of the line cheerleader, this one is your hot shot. Never taking no for an answer, this pal will literally drag you out by your hair if they have to. As frustrating as they can seem, be thankful for this committed friend who refuses to let you wither away in the darkness. No black holes for you! Time to get out and be sexy! You will be social, whether you like it or not. Reality is, this piece of the puzzle is the ultimate step to recovery. The hardest role to fill, the black hole denier is the catalyst for change. You will survive this.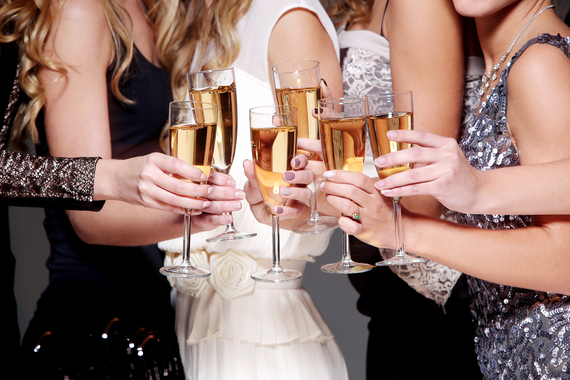 Related