TOP TEN LIES OF 2016

If you thought the deception epidemic of 2015 could not be topped then 2016 took you to school. The School for Liars, that is.
Fake news became a thing. The Russians were accused of hacking both parties and supplying WikiLeaks with its best bumper crop ever. The FBI explained itself into a hole. Even Anthony Weiner made a return appearance. This year, from every sphere of human endeavor, we saw liars, we saw lying about lying, and we saw liars calling others liars. We'll be talking about 2016 for years to come: Welcome to the post-truth era.
10. A Red, White and Blue Hot Mess: Ryan Lochte gets held up by a lie.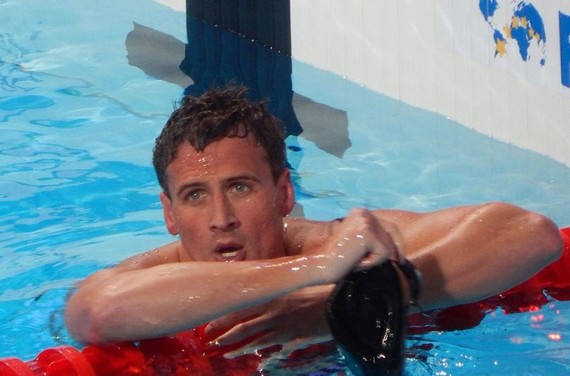 U.S. Olympic swimmer Ryan Lochte, who spent his sports career being Michael Phelps' stalking horse, wanted the fame that had eluded him. He succeeded -- but he'll have to settle for being infamous rather than famous. As we all now know, Lochte and a few teammates went partying in Rio, stayed out late, got drunk, and ended up at a gas station where they were told they could not use the restrooms. So Lochte urinated on the gas station wall. When a security guard came over to their car and tried to get Lochte to pay for the damage he'd caused, they took off. Later, Lochte would tell others, including Billy Bush and Matt Lauer of Today, that he was robbed at gunpoint at a gas station. Security in Rio during the Olympics, was a point of pride for Brazilian authorities who did not appreciate being slagged on world TV. They went straight to the videotape which showed clearly that Lochte was not robbed (With his hair dyed-platinum blonde hair did Lochte really believe no one would recognize him?). Lochte was already out of the country, leaving his teammates to pay the consequences for his lies. Lochte's first on-air apology revealed few grey cells at work. His second and third ones were not much better. Condemnation was swift: Lochte lost about $10 million a year in endorsements on the spot. And as confirmation of his B-List celebrity status, Lochte competed on "Dancing with the Stars." No one's going to forget that.

9. What's wrong with being a Capitalist? Or... the Epi-Pen debacle.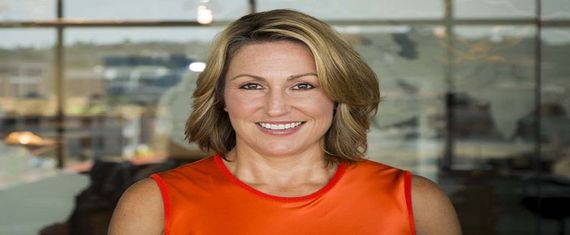 Mylan Epi- Pen CEO Heather Bresch had a hard time convincing Congress, or the American public for that matter, why it increased the price of an Epi-pen 500% to $600, beyond affordability, after cornering the market on the device and creating a near monopoly. It didn't help that schools throughout the country were urged to have the potentially life- saving devices on hand as part of the EpiPen4Schools program by the President of the National Boards of Education -- who just happened to be Bresch's mother. Called before Congress, Bresch could not provide an answer when asked how much profit they made on each pen. She also claimed that the pens saved the U.S. $180 Billion in medical expenses but...could not explain how. Bresch said repeatedly that their prices were fair and could not be lowered...until a grilling by Congress that resulted in Bresch announcing that a generic EpiPen would be offered for $300.

8. Bad Blood: Theranos founder Elizabeth Holmes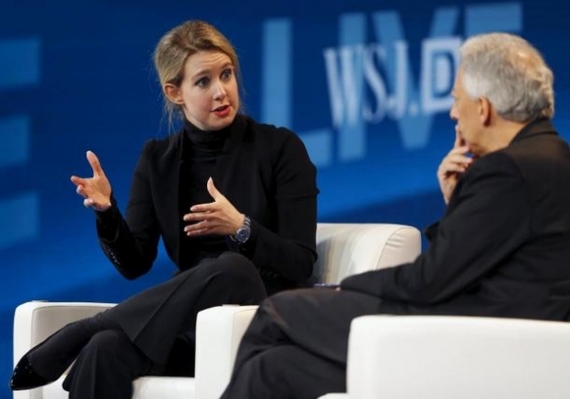 Elizabeth Holmes was the darling of Silicon Valley. Elizabeth Holmes was a college dropout (even if that college was Stanford) who launched a company originally called 'Real Time Cures' whose name she changed to 'Theranos' (a combination of therapy and diagnosis) -- the idea was to provide patients with greater health information. This was to be done by taking smaller blood samples in a simpler fashion and using proprietary machines, technology and algorithms to yield greater information. The pitch was Silicon Valley hacks your blood and disrupts healthcare all with only one drop. On this premise, Holmes was able to raise more than $100 million in venture funds and assemble one of the most prestigious boards ever, that included former Secretaries of State George Schultz and Henry Kissinger, and other former Cabinet members and Senators such as William Perry and Sam Nunn and former Wells Fargo CEO Dick Kovacevich. Holmes adopted a Steve Jobs-like black turtleneck uniform and a Jobs-like cult. She made deals with Walgreens for blood analysis, among others. At one point, her personal net worth exceeded $4 billion. There was just one problem: she could not deliver. Taking smaller blood samples was not workable for many of the results she sought, and her own Edison blood analysis machines did not deliver all the results Theranos claimed it could. In fact two years of results were voided by the company. Holmes started to farm out the blood analysis to traditional labs. She never received FDA approval for all the services they wanted to provide. Her company imploded. Theranos told regulators they stopped using the devices in June 2015. Other sanctions on her operating a blood clinic were proposed. Her net worth dropped to $0. Fortune named Holmes "One of the most disappointing leaders for 2016." And those are not good results.

7. The Hottest phone on the market: The Samsung Galaxy Note 7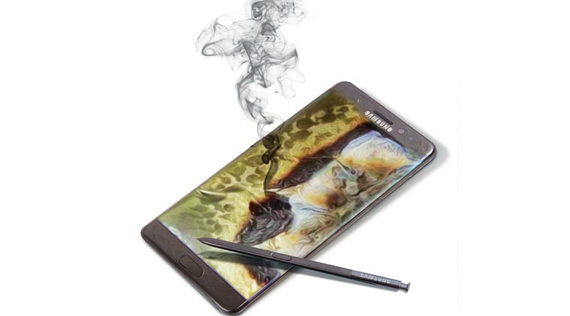 Samsung's moment had come. Ahead of Apple's release of the iPhone 7, Samsung introduced its Galaxy Note 7, in August 2016 as an Android phone with a better camera, more capabilities, better features, virtual reality, water-resistant, expandable storage, improved stylus operation: the phone looked like a hit. Pre-orders broke all records. However, in September Samsung announced a voluntary recall because of a manufacturing defect in the batteries and reports of the batteries...exploding and catching FIRE! A few weeks later, a US recall was announced. Samsung announced that they were going to replace the batteries with ones made by a different supplier. However, when reports surfaced that the phones with new batteries also exploded into flames, Samsung announced another recall. At the same time, many airlines insisted the phones not be brought on board or be placed in fireproof bags for the duration of the flight. That's right! Put your phone in a fireproof bag!!! The recall caused Samsung's business to decline by 33% in that quarter and some estimated the loss to Samsung at $ 17 billion. The phone was officially discontinued. I guess you might say it was too hot to handle.

6. Fair and Creepy: The end of Roger Ailes' reign at Fox News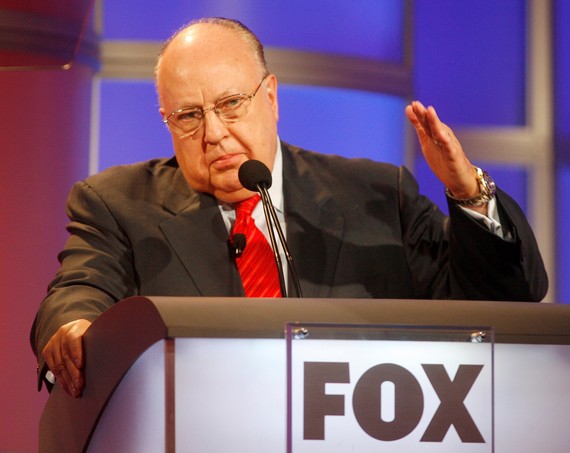 Roger Ailes, who had been a media consultant to Presidents Richard Nixon, Ronald Reagan and George H. W. Bush, was the founder and CEO of Rupert Murdoch's Fox News in 1996. Over the next two decades, Ailes grew Fox News into a leading news network, pioneering the use of bold graphics, scrolling tickers at the bottom of the screen, and opinionated conservative hosts such as Bill O'Reilly, Sean Hannity, and Geraldo Rivera -- all under the disingenuous motto "Fair and Balanced." Over the years, Ailes himself became a figure of controversy -- he reportedly called then NBC executive David Zaslav a "little fucking Jew prick," and called NPR "Nazis" for firing correspondent Juan Williams. However, Ailes' real downfall began on July 16, 2016, when former Fox News Anchor Gretchen Carlson filed a sexual harassment suit against him. In the following week, Gabriel Sherman of New York magazine published the accounts of six other women who claimed Ailes harassed them at Fox. Ailes denied all claims. Fox conducted its own internal investigation. At the same time Megyn Kelley, who was about to publish her own memoir, claimed that Ailes had made inappropriate sexual advances. On July 21, Ailes resigned (with a reported $ 40 million severance). After Ailes' departure, reports of sexual harassment continued to appear from other former female Fox employees. Fox went on to settle Carlson's lawsuit and Ailes continues to deny all charges.


5. Good "point", Ben Carson!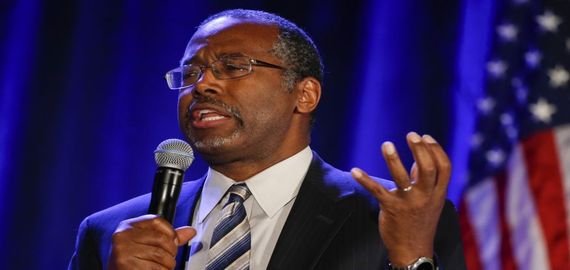 Ben Carson, former neurosurgeon, Republican Presidential candidate and President-Elect Trump's choice to lead HUD often claimed during the primaries that he was offered a full scholarship to West Point Military Academy. West Point has no record of Ben Carson ever applying for admission. And then there's this: West Point doesn't offer scholarships as everyone who is accepted has free tuition in return for their service.
4. Stumped by your New Wells Fargo account:? Just ask John Stumpf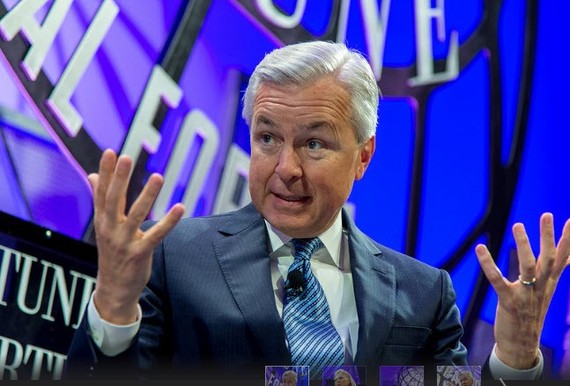 In 2015, John Stumpf, then CEO of Wells Fargo Bank was named Morningstar's CEO of the Year. Stumpf's mantra to Wells Fargo employees was "Eight is Great" which meant signing up each customer for at least eight Wells Fargo accounts or products. Great pressure was placed on employees to meet quotas and to get performance-based bonuses. This led Wells Fargo employees to open up as many as 1.5 million fake accounts and some 500,000 unauthorized credit cards that customers neither requested or in some cases even knew were opened in their names. When Stumpf was called before Congress he seemed surprised to have to answer for these wrongdoings...or as they referred to them at Wells Fargo, "sales goals." One inquisitor was so frustrated with Stumpf that he said, "Why don't you resign?" Which is what Stumpf did, retiring shortly thereafter. Wells Fargo paid $185 Million to various regulators while promising to change its culture. And if you believe that, we've got a toaster to go with that new account.
3. Facebook's Liberal dose of Trending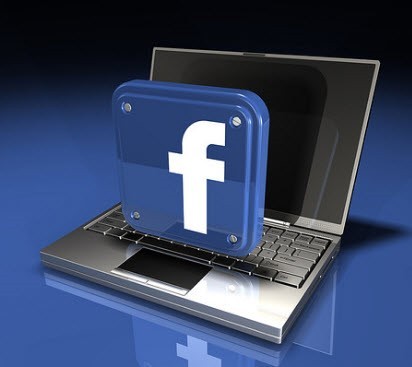 Hell hath no fury like a programmer scorned. Facebook had long claimed that it was an agnostic social platform where its users determined its content and algorithms surfaced "what's trending". These claims were shattered when several former Facebook "news curators" revealed, in a series of stories published by Michael Nunez on Gizmodo, that they -- mere humans -- actually curated the news. With regard to the "Trending" news stories that appear on the side or bottom of one's Facebook screen or in one's feed, Nunez revealed they were the product of a Trending News Team made up of -- shock -- humans! These former employees claimed to have on occasion suppressed stories on conservative politics and politicians such as Mitt Romney and Rand Paul, and at other times inserted articles into the feed that mere algorithmic preference would not have included. Nunez concluded that Facebook was indeed a media organization, like CNN or the New York Times, whose content was the product of the preferences of its curators -- curators that Nunez characterized as liberal. At first Facebook declined to respond. Then, Facebook Vice President of Search Tom Stocky told the Hufffington Post that the company investigated the claims and "found no evidence that the anonymous allegations are true." The New York Times asked " Is Facebook Two Faced?" About a week later, Facebook continued to deny bias but Facebook announced, as reported in The Guardian, that they would make changes to trending topics to prevent potential misuse and "to minimize risks where human judgment is involved".
2. Russian Olympic athletes: Dopes or smart cheaters?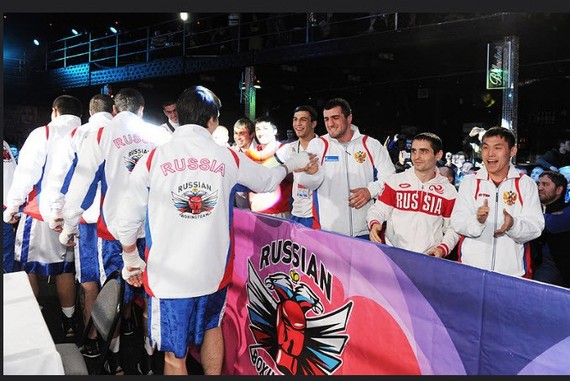 Are they Putin us on? In July the World Anti-Doping Agency released an Independent Report, adopted by the International Olympic Committee (IOC) Executive Board that found that Russia had engaged in state-sponsored action to assist doping athletes from being detected. One scenario had a Russian operative breaking through the wall of a sealed room to swap out sealed test vials of athletes. Now a second report has been released alleging over a thousand athletes were involved.
As reported in the Guardian, between 2011 and 2015 Russia is believed to have:
"orchestrated a doping programme that enabled 1,000 athletes in 30 sports to take banned performance-enhancing drugs... [collaborating] in the systematic corruption of the 2012 London Olympics and Paralympics, the 2014 Sochi Winter Olympics and Paralympics and the 2013 World Athletic Co-championships in Moscow."

1. The most dangerous pizza parlor in America: Pizzagate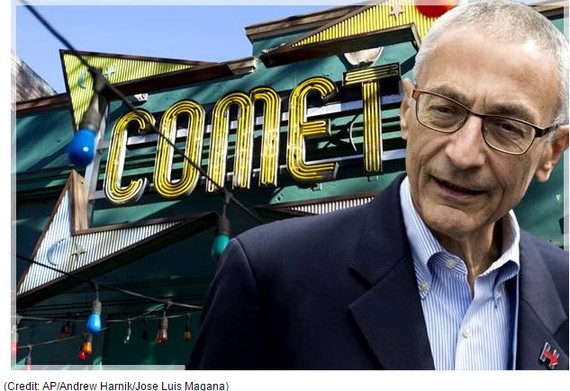 This is a story so serious I am not going to make fun of it. During the 2016 presidential election, WikiLeaks released a trove of emails hacked from the account of John Podesta, Hillary Clinton's campaign manager. What followed next is hard to believe, much less confirm. As the story goes, someone made the observation online that the mentions of "Pizza" in Podesta's email correspondence were code for human trafficking, and that the pizza parlor mentioned -- (Comet Ping Pong) -- was the locus of a child pornography and trafficking ring. This untrue, libelous, unsubstantiated and outrageous rumor gained currency among conspiracy theorists and alt-right rumor mongers and was amplified by fake news sites. So much so that this fake news story was taken seriously by thousands (if not millions). Lt. General Michael Flynn, President-Elect Donald Trump's proposed choice to head the National Security Administration and his son (also named Michael Flynn) both retweeted links about the Hillary Clinton-related child trafficking rumors. The owner of the pizza parlor and his staff were viciously harassed online and received threatening phone calls, as did many neighboring businesses. If this were not troubling enough, on December 4, 2016, a man walked into the pizza parlor carrying a rifle, fired three in shots in the air, and later told Police he was there to "self-investigate" the conspiracy theory. For lies in 2016, it doesn't get scarier than this.
Calling all HuffPost superfans!
Sign up for membership to become a founding member and help shape HuffPost's next chapter