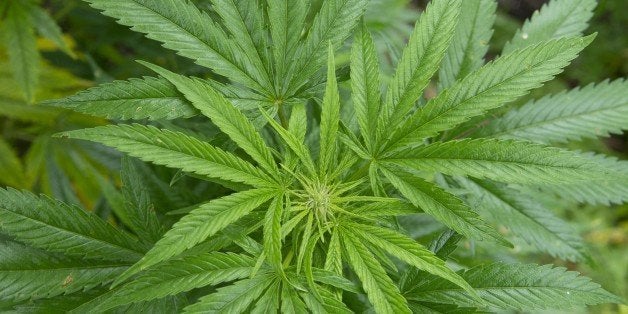 Since the Marijuana Policy Project was founded 20 years ago, I've oftentimes written a list of the top 10 victories at the end of each year. 2014 was either the best or second-best year in 20 years, depending on how you weigh the legalization victories in Colorado and Washington in 2012.
As usual, this top 10 list is limited to policy progress relating to marijuana in the United States. That is, the list excludes non-psychoactive hemp, breakthrough research, celebrity endorsements, and the like.
1. LEGALIZATION IN OREGON: On November 4, an impressive 55 percent of Oregon voters passed a ballot initiative to legalize marijuana for adults 21 and older, similar to the initiatives that passed two years ago in Colorado and Washington.
2. LEGALIZATION IN ALASKA: Also on November 4, 53 percent of Alaska voters passed a similar legalization initiative. As a result, Alaska and Oregon became the third and fourth states to end marijuana prohibition.
3. TWIN REFORMS IN MARYLAND: In April, Gov. Martin O'Malley (D) signed a bill legalizing medical marijuana in Maryland; at the same time, he signed a bill decriminalizing marijuana possession in the state. This was the first time that any governor signed two substantial marijuana policy reform bills at the same time.
4. TWIN REFORMS IN THE DISTRICT OF COLUMBIA: In March, the local D.C. government enacted a law decriminalizing marijuana possession in our nation's capital. Then, on November 4, 70 percent of D.C. voters passed a ballot initiative to remove all penalties for personal possession and home cultivation of marijuana. (It remains to be seen whether a recent act of Congress will block the voter initiative from taking effect.)
5. CONGRESS REINS IN THE DEA: This month, Congress and President Obama enacted a massive spending bill for FY 2015 that, in part, prevents the U.S. Justice Department -- which includes the Drug Enforcement Administration -- from spending money to interfere with state-level medical marijuana laws. (This will expire on September 30 but could be renewed annually each fall.)
6. MEDICAL MARIJUANA IN MINNESOTA: After nine years of lobbying by advocates and patients in St. Paul, the Minnesota Legislature enacted a law in May to allow certain patients to use marijuana in a non-smokable form.
7. MEDICAL MARIJUANA IN NEW YORK STATE: After 12 years of lobbying by advocates and patients in Albany, the New York Legislature enacted a law in July that's similar to the Minnesota law.
8. MEDICAL MARIJUANA LOSS IN FLORIDA: On November 4, 58 percent of Florida voters voted in favor of a medical marijuana initiative. Because all Florida initiatives require 60 percent of the vote to pass, the medical marijuana initiative failed. But the close vote during a hostile midterm election means Florida voters will very likely pass a similar initiative during the presidential election in November 2016.
9. 25 LOCAL INITIATIVES IN FOUR STATES: On November 4, voters in 23 local jurisdictions passed marijuana-related initiatives, joining two more that had passed local initiatives in August. In South Portland, Maine, voters legalized marijuana possession. In the two biggest counties in New Mexico and eight cities in Michigan, voters decriminalized marijuana possession. And in 14 state legislative districts in Massachusetts, voters instructed their state legislators to support legislation to legalize marijuana.
10. MARIJUANA ON TRIBAL LANDS: This month, the U.S. Justice Department issued a memo stating it would not interfere with the cultivation and sale of marijuana on tribal lands, even in states where such activity is prohibited.
As you can see, this was a huge year for the movement to end marijuana prohibition in the U.S.
I predict 2015 will also be a big year, with state legislatures like Delaware, Illinois, New Hampshire, and Rhode Island passing various reform measures. And 2016 will be the best year ever, with five or more states (including California) legalizing marijuana at the ballot box on Election Day.
Popular in the Community