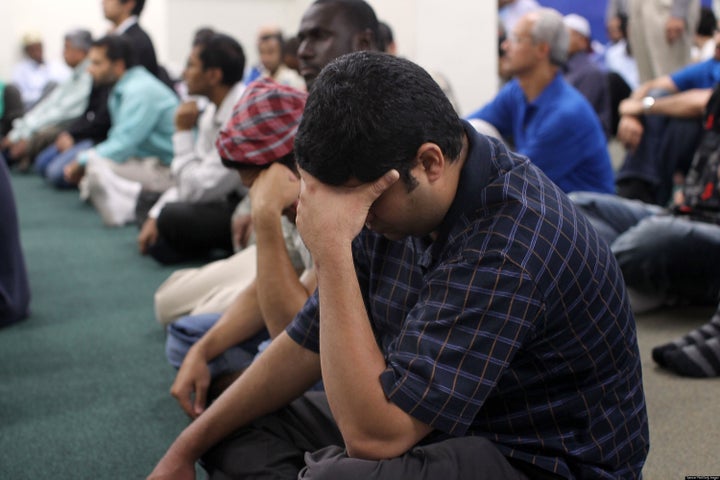 By A. James Rudin
Religion News Service
(RNS)Here are my picks for the top 10 religion stories in 2010: 1. The major controversies that swirled around Islam was the big story of the year. The myriad flashpoints included:
The proposed construction of the Park51 Islamic community center a few blocks away from Ground Zero, the site of the 9/11 terrorist attacks
A Florida pastor's threat to burn copies of the Quran
The escalating war in Afghanistan against the Taliban
Oklahomans' vote to prohibit state courts from considering
Islamic law, and a federal judge's injunction against the referendum
Turkey, a strategic ally of the U.S. and Israel, moving from 80 years of legally mandated secularism toward Islamic governance.
Acts of Islamic terrorism, both successful and thwarted, including the botched bomb attempts in New York City's Times Square, Oregon and Baltimore.
2. The unsuccessful campaign (thus far) to repeal the military's ban on open gays and lesbians armed forces split military chaplains and other sectors of American religious life. At year's end, California's gay marriage ban was under strong legal attack in federal appellate courts. 3. The fissure in the Episcopal Church and the election of its first lesbian bishop, even as the Anglican Communion's first openly gay bishop, the Rt. Rev. V. Gene Robinson of New Hampshire, announced that he will retire in 2013. 4. Personal, professional and financial stress among all clergy increased, a direct result of the economic recession at home and abroad. Many clergy were under-employed or unemployed while others were over-stretched in their religious duties and responsibilities. 5. The growing number of best-selling books and highly visible public advertising was evidence of a continued assertive atheism that sparked a strong blowback from some American Christians. 6. Even as revelations about the Catholic clergy sexual abuse scandals continued in the U.S. and Europe (especially in Ireland), Vatican leadership appeared awkward (at best) or inept (at worst) as it struggled to overcome its embarrassing public relations problems. The recent confusion and controversy over Pope Benedict XVI's qualified approval of condoms to prevent the spread of HIV represented the latest example of a pope still laboring to find a consistent leadership groove. During 2010, critics also charged Benedict with attempting to block or rescind some of the major church reforms adopted 45 years ago at the Second Vatican Council. 7. The campaign to impose economic, political, cultural and educational boycotts, divestments and sanctions against Israel waxed and waned within various religious circles. The Presbyterian Church (USA) moved away from a divestment policy toward Israel, but in Europe apublic anti-Israel program was frequently fueled by the growing Muslim population. At the same time, a Gallup Poll reported that American public support for the Jewish state is at an all-time high. 8. There were violent anti-Buddhist government actions in Myanmar (formerly called Burma), and religious repression in China continued with no end in sight. 9. Sometimes what didn't happen is the story. Many predicted a full-throated resurgence of the religious right during the midterm elections. However, the over-riding issue was the economy. It remains an open question whether religious conservatives' ideology and agenda will become a major factor in American life in the new year. 10. There were many deaths of notable religious leaders in 2010 including some close personal friends. But the suicide of Tyler Clementi, an 18-year-old victim of anti-gay cyber-bullying at Rutgers University in New Jersey, was not only shocking, but also a tragic symbol of bigotry, stereotyping and prejudice.
Rabbi Rudin, the American Jewish Committee's senior interreligious adviser, is the author of the recently published 'Christians & Jews, Faith to Faith: Tragic History, Promising Present, Fragile Future.'
Related
Popular in the Community