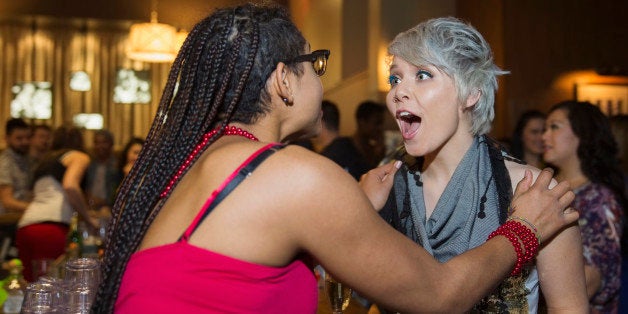 I'm obsessed with my friends. Clearly I'm not alone. Taylor Swift has spent most of the biggest year in her career publicly singing the praises of her group of besties. Yeah, they're known by the cringeworthy nickname of "squad," but who can blame her after years of life in the spotlight? As a shy and awkward kid, I learned the value early on of even one close friend who really has your back. I also learned to truly see the people around you. I've met some of my coolest friends standing in line waiting to see a concert, on social media, and while travelling. My besties come from all walks of life. I've met them at my daughter's school, my local library, through mutual friends, and at professional conferences. My closest friend (you know, "my person") is a lifer. We met at nursery school when she was 2 and I was 3. These days, there's little I value more than my friend group. They're my chosen family -- my people. They make me better.
My appreciation of good friends has influenced my professional life. As a sociologist interested in relationships and identity, I've interviewed hundreds of women about their friendships, the good, the bad and the brutal. I've written articles about the signs a gal isn't really our friend (or isn't our friend anymore) and about common friend types we should all have. These themes have made their way into my fiction, too. My latest novel, Blue, explicitly explores identity, friendship and the search for people who get us and push us to become better versions of ourselves. The "get us" thing is big. Through all of my personal and professional experiences, I have come to learn that what makes for the strongest and longest-lasting friendships is the feeling of seeing one another for who we really are. People want to be known. The greatest friends are those who "get us" and allow us, even help us, to become fully ourselves. Here are my picks for the Top 10 Signs Your Friend "Gets" You:
1. They open the door to greet you and say "What's wrong?" before you've said a word, because they know you're upset just by your expression.
2. Building on #1, their expressions are always right on. With a simple sigh, smile or wince, they clearly know how to react to things you share with them so that you feel understood and supported.
3. Whether you need a good laugh, a gab session, a hug or some serious empathy, they know it and are on it. In this vein, they understand when you don't want to talk about something, and are willing afford you the grace of silence.
4. They know what your buttons are, so they're always willing to commiserate about someone who pushes them -- or even something someone said eons ago that really got you stirred up.
5. On the other end of the continuum from #4, they know your center of gravity. Whether it's your professional identity, family, spouse, hobby, spirituality or something else, they know what you link your identity to and they show it in what they ask you about and cheer you on for.
6. Building on #5, they also know what you don't like about yourself, whether it's your hair or your temperament. They know how you judge yourself harshly, and never add fuel to the fire.
7. Their advice is always welcome, because you unwaveringly trust that they a) understand and b) have your best interests at heart.
8. When they tease you, it's uniquely spot-on, so you may roll your eyes but you're also laughing on the inside. They've got your number.
9. No matter how humble or extravagant a gift from them is, it's something no one else would get you. It's just that perfect.
10. The biggest telltale sign covers it all. When you spend time with them, you feel seen, heard and valued for who you really are.
Patricia Leavy, Ph.D. is an award-winning sociologist and best-selling author with 19 books to her credit. Please visit www.patricialeavy.com for more information or follow her on Facebook. Her latest novel, Blue, celebrates that "we are possibilities" and the importance of friends who get us.
Patricia dedicates this piece to all of her friends, and one in particular, Ally Field (a.k.a. her person).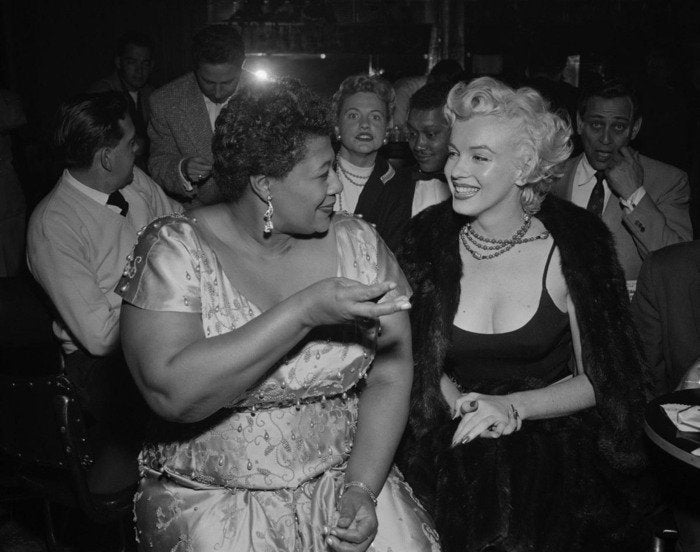 Famous Female Friendships