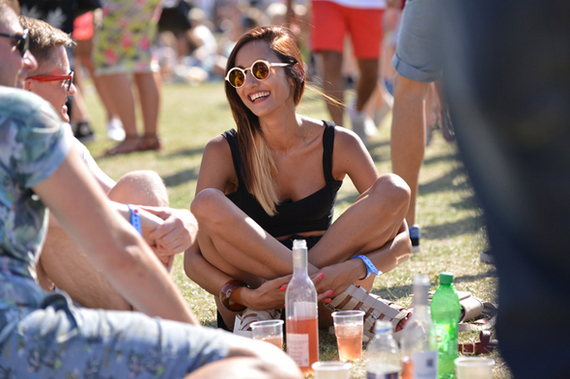 (photo: Alistair Guy)
The winter chill is still lingering on the East Coast, but with festival season in full swing, it's time to restock your SPF supply. Here, 10 of our favorite new formulas to pack alongside your cutoffs and gladiator sandals (or Wellies, if you're going to Glastonbury) as we embark on the long, loud and sun-filled months ahead.
Dior Diorsnow UV Shield Brightening Illuminating Broad Spectrum SPF 50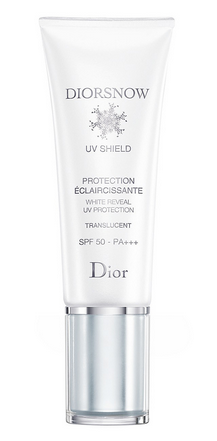 Edelweiss and mallow flower extracts -- along with the fashion house's Transparency Enhancing Complex -- help to erase existing darks spots, while a UV shield prevents new ones from forming. $55.
Avène Ultra-Light Hydrating Sunscreen Lotion Spray SPF 50+
TSA-friendly and packed with the French pharmacy's soothing thermal spring water, this pint-sized bottle can be sprayed at every angle -- even upside down or in a shoulder-to-shoulder crowd. $12.
Jergens BB Protect Perfecting Body Cream With Sunscreen Broad Spectrum SPF 15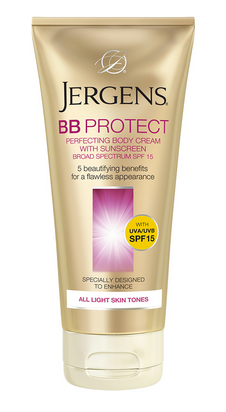 This all-in-one lotion hydrates, evens skin tone and softens dry patches -- all while providing a light dose of sunscreen. We recommend this tube if you're going to and from the VIP tent. For more intense action in the sun, consider layering on an additional layer of higher-SPF protection. $13.
Bare Republic Mineral Sunscreen Body SPF 50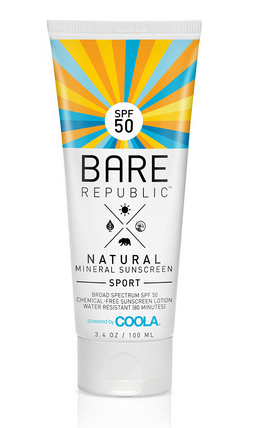 Boho festival-goers, rejoice! This 100 percent natural, eco-friendly lotion guards against the sun's rays without looking chalky -- as nobody (glampers or hard-core nature lovers) wants that. $15.
Clarins UV Plus Anti-Pollution Sunscreen Multi-Protection Broad Spectrum SPF 50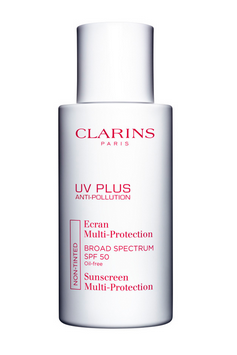 Planning to attend Governors Ball on New York City's Randall's Island? Pack a sunscreen that's up to par with the urban setting -- like this version from Clarins laced with lampsana and white tea extracts that neutralize free radicals. Now if warding off a flash flood were as simple...$42.
Supergoop! Defense Refresh Setting Mist SPF 50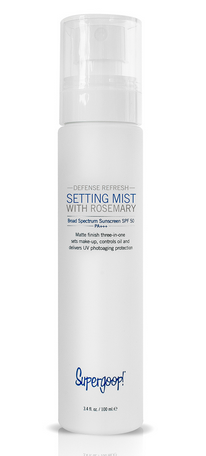 The secret to staving off fine lines and sun damage is reapplying sunscreen every two hours. Supergoop's rosemary-scented mist helps keep makeup in place, mattifies your complexion and delivers a dose of SPF 50 in every spritz. $28.
Shiseido Ultimate Sun Protection Cream SPF 50+ WetForce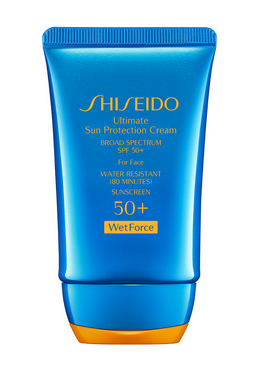 For venues that include a beach (like Hangout Fest on the Alabama shoreline), try Shiseido's new SPF that works better when wet -- using water along with positive and negative ions to create a stronger layer of protection. $36.
Tarte Tarteguard 30 Sunscreen Lotion Broad Spectrum SPF 30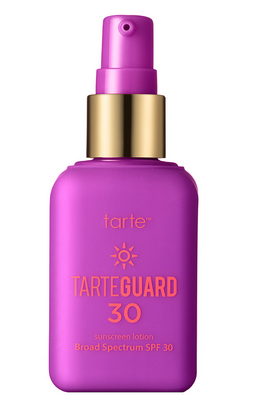 In addition to non-chemical UVA and UVB blockers, this SPF offering (the makeup brand's first) is packed with antioxidants like maracuja, red algae, and soybean extract to brighten and firm skin. Plus, the vibrant violet bottle ensures this screen won't disappear at the bottom of your bag. $32.
Tommy Bahama Body Sunscreen Lotion SPF 30 in West Indies Punch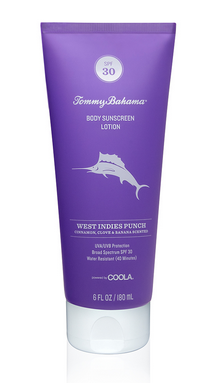 Not only does this formula boast a cocktail of 10 ingredients that alleviates the effects of sun exposure (such as moisturizing mandarin and anti-inflammatory honeysuckle), but it smells like a tropical blend of cinnamon, clove, and banana. Think of this tube as a noninvasive form of perfume in a mass of sweaty music lovers. $16.
Clinique Acne Solutions BB Cream Broad Spectrum SPF 40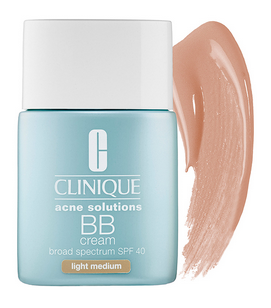 Complexions prone to oil slicks are sure to stay shine-free, from the day's first act to the closing performance, with this tinted BB that doesn't clog pores. $37.