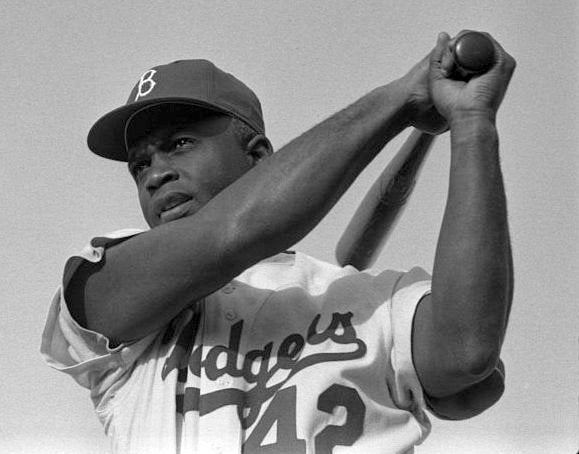 Baseball lends itself to book form so effortlessly because day and in and year out, the game wears fantastic drama on its sleeve. In the mood for a sprawling Russian novel? Let's go with a history of the Cubs. Fast-paced action thriller? Any book on the 1967 American League race will do.
Anyway, I thought this spring would be a fine time to take stock of my home archive and pluck out the top 25 baseball volumes I would like to have in a steamer trunk if my cruise ship to the Caribbean World Series ever runs into a hurricane and dumps me on a very remote, satellite-dish-free atoll.
In countdown order, then:
25. Eight Men Out, by Eliot Asinof
The first time I read this I knew next to nothing about the 1919 Black Sox scandal. Asinof tells the story in novel form, and it's both suspenseful and ultimately heartbreaking. On a side note, John Sayles' film adaptation of this book is still my favorite baseball movie.
24. Mind Game, by the Baseball Prospectus staff
Of the dozens of books published on the 2004 champion Red Sox, nothing was more insightful than this, a statistically advanced and very readable breakdown of how Boston was able to pull off what they did. Editor Steve Goldman expertly weaves a tapestry of Baseball Prospectus contributors into a smart blueprint for organizational success.
23. You Gotta Have Wa, by Robert Whiting
A funny, fascinating first-hand account of Japanese baseball -- its history and culture -- from a Japan-based American journalist. Published in the pre-Nomo and Ichiro year of 1989, it offers a rare glimpse of besuboru and includes great stories about many of the U.S. players and teams that competed there.
22. Cobb: A Biography, by Al Stump
What an opening chapter. What a bio. About such a jerk. Ty Cobb's career and life were a treasure trove of menacing nuggets, and no account captures them better than Stump's. From Cobb's father being accidentally shot and killed by his mother, to Cobb jumping into the stands to pound on a crippled, heckling fan, to hardly anyone showing up for his funeral, the book is the baseball bio equivalent of Raging Bull.
21. Crazy '08 by Cait Murphy
Two volumes about the same 1908 season made the list, and this one includes all the drama of the less-reported but equally contentious American League race, won by the Tigers. Murphy, a graduate of Amherst College and editor at Fortune Magazine, is a fine writer and researcher, and pulls off the neat trick of telling most of the story in the present tense to give it a refreshing immediacy.
20-19. Moneyball, by Michael Lewis; The Extra 2%, by Jonah Keri
I really liked the movie version of Lewis' classic, but reading about those A's teams was a far more pleasurable experience. Moneyball found a way to introduce the masses to the world of baseball metrics by wonderfully dramatizing it without needing Billy Beane's daughter to sing songs for us. Keri's book on the breakout success of the Tampa Bay Rays is equally compelling, funnier, and has already made me pine for his upcoming history of the Montreal Expos.
18-17. Red Sox Century, by Glenn Stout and Richard A. Johnson; Fenway 1912 by Glenn Stout
Yeah OK, I'm a Sawx fan, but of all the books I've read about the team, this coffee table chronicle of their complete history is like James Joyce by comparison. Impeccably researched with fabulous black-and-white photography throughout, Stout and Johnson pull no punches. Their frank essays on Tom Yawkey's cronyism and the franchise's self-destructive racism in the '50s and early '60s is eye-opening. Stout's recent book about the building of Fenway Park is also wonderful, and certainly the best account of the 1912 season and World Series win over the Giants I've ever read.
16. The Long Season, by Jim Brosnan
The first of the frank, player-written accounts, and probably the book that made Ball Four possible over a decade later. Pitcher Brosnan started the 1958 season on the Cubs, got traded to the Cards, and pretty much talks about the big leagues like they are, minus the bad language. His follow-up, Pennant Race, covering the year he spent with the 1961 NL pennant-winning Reds, is also a joy.
15. The End of Baseball, by Peter Schilling Jr.
I read very, very few baseball novels, and did like Shoeless Joe in a Twlight Zoney way, but this book knocked me out. Schilling takes a kernel of a rumor -- that baseball maverick Bill Veeck was thinking of buying a team before World War II and stocking it with Negro League players -- and creates a gorgeously written what-if tale set after the war, with Veeck doing that very thing with the Philadelphia Phillies. Mickey Cochrane is hired to manage, and a calvacade of black stars are collected to play in the National League, even Josh Gibson with girlfriend in tow. The prose is rapturous, the drama intense, and I was delighted and moved in equal measure.
14-13. The Great American Baseball Card Flipping, Trading, and Bubble Gum Book, by Brendan C. Boyd and Fred Harris; Cardboard Gods, by Josh Wilker
Two little masterpieces on a theme, and the books couldn't be any more different. Boyd and Harris' paperback, published in '73, is undoubtedly one of the funniest things I've ever read, featuring page after page of hilarious capsule descriptions of terrible-looking baseball cards from the '50s and early '60s. Some blurbs are long paragraphs, some are one sentence. All are priceless. ("Despite all apparent evidence to the contrary, there has never been, nor could there ever be, a major league ballplayer named Clyde Kluttz.") Wilker's celebrated recent tome is a different kind of jewel, taking the Boyd and Harris blueprint and crafting it as his own, a touching personal memoir about growing up in small-town Vermont, told through his massive collection of mostly '70s baseball cards.
12. Stolen Season, by David Lamb
The author, an L.A. Times reporter in the early '90s when it was still a good newspaper, took a year off to travel around the country in his RV, visiting minor league parks and writing about the teams, players and fans. Starting in the California League and heading east and back again, it is a baseball version of Travels with Charley, and wonderful read from start to finish. Very tough to find now, but well worth searching for.
11. Baseball in the Garden of Eden, by John Thorn
MLB's official historian released this incredible, revolutionary account of the true origins of the game last year, and it's already a classic. Thorn's chief theory is that Abner Doubleday's "invention" of the game is complete bunk, but there is so much more to relish in here. Thorn follows the game's movement from the countryside into the larger eastern cities, and describes how the game was different in each place. The reserve clause also had its "secret history" and was essentially a vehicle to help capitalists and gambling men. Witty and insightful from beginning to end, this one is not to be missed.
10. Baseball's Golden Age and The Big Show: Photographs by Charles M. Conlon
Either one of these coffee table volumes will transport you effortlessly into the past. Conlon, the finest baseball portrait photographer ever, took scores of pictures of many of the game's greats and not-as-greats in the first four decades of the 1900s, and these collections from his original black-and-white plates are incomparable. Conlon is most famous for his ground-level action shot of Ty Cobb sliding into third, but his photos of a greenhorn Ted Williams, menacing '27 Yankees Murderers Row, and a Vermeer-like Honus Wagner simply take your breath away.
9. The Unforgettable Season, by G. H. Fleming
The other book here about 1908. This one merely covers the National League race, but what makes it amazing is that Fleming tells the story by compiling and re-printing actual newspaper accounts of the games from New York, Chicago and Pittsburgh newspapers. Baseball reporters wrote very differently back then, and the flowery game descriptions are remarkable to read. The definition of tour de force.
8. October 1964, by David Halberstam
Halberstam wrote many wonderful books about sports, but this one is probably my favorite. While his earlier Summer of '49 did a bang-up job documenting the Yankee/Red Sox war of that year, this one takes on bigger themes of race and change in American society and delivers it all in a beautiful package, with the thrilling '64 National League race and World Series won by the Cards as the perfect backdrop.
7. Babe: The Legend Comes to Life, by Robert Creamer
The best book on the Bambino, partly because Ruth's real story is so chock full of great drama, but also because Creamer is a superb, honest documentarian. Also liked Creamer's lesser-known Summer of '41, but Babe stands taller on repeated readings.
6. Hornsby Hit One Over My Head, by David Cataneo
This oral history of baseball is like none you've ever read. Cataneo recorded interviews with 45 fans, grouped the stories by their age, then attached splendid titles to each chapter. The effect is magical. Starting with a 94-year-old ex-cab driver who saw Babe Ruth play for the Red Sox and ending with a 17-year old Kansas student who still glowed from seeing his Royals win it all when he was eight, the book gives us a rich and extremely original perspective of the game. The most amazing thing about Cataneo's book is how little known it is.
5. Joe DiMaggio: The Hero's Life, by Richard Ben Cramer
Cramer, winner of a Pulitzer for his political book What It Takes, also gets my vote for the best baseball bio of all time. The multi-talented DiMaggio was certainly not the most sociable or liked ballplayer, but Cramer's writing is so visual and poetic, particularly his long descriptions of the 1930s San Francisco the DiMaggio boys grew up and thrived in, that it carries you along for the heroic ride.
4. The Historical Baseball Abstract, by Bill James
James' groundbreaking statistical analysis and irreverent, entertaining essays may or may not earn him a deserved spot in the Hall of Fame some day, but we'll thankfully always have this fat classic volume -- both the original and revised versions -- to marvel at. Open it anywhere and spend fifteen minutes and you're guaranteed to learn something about the game that never crossed your mind. James balances decade-by-decade facts with funny and often exhaustively researched essays, and tops it off with lists of the best players at each position and why. My favorite moments are his arguments that the 1961 Yankees are one of the most overrated teams in history, and that Craig Biggio is one of the best second basemen of all time. To be honest, if you want a baseball book to keep in your bathroom for those long idle moments, nothing beats this.
3-2. The Summer Game and Five Seasons, by Roger Angell
The master -- at his best. Angell began writing baseball articles for The New Yorker back in 1962, and these two unforgettable collections feature his best pieces through 1976. Aside from creating superb prose, Angell's gift is his insistence on shunning press boxes to wander stadiums, sit with fans, and approach baseball from original angles. In "Taverns in the Town" he watched all four games of the 1963 Dodgers-Yankees World Series in four different New York saloons. In "Three for the Tigers" he profiled the days and nights of three close Detroit fans as they rooted for their team. His essay on the tragic, inexplicable pitching career of the Pirates' Steve Blass following the 1971 championship is still probably the most moving baseball article I've ever read.
1. A Day in the Bleachers, by Arnold Hano
And guess who inspired Roger Angell? Yup, magazine writer Arnold Hano, who created this absolute work of art in 1955. The entire book is a first-person account of the first game of the 1954 Series, the Indians at the Polo Grounds against his beloved Giants. Hano sat in the bleachers in deep left center field, giving him a perfect view of a guy in center named Willie Mays making the most famous catch in postseason history. Hano's description of this play literally lasts pages, and his game account is interspersed with amusing conversations with the fans and vendors around him. Like it does in Angell's best work, the game slows down for Hano and reshapes itself into an entity you feel you can climb into. Whether in a backyard hammock, in front of a roaring fire, or yes, on your uncharted beach, this book tops my list.
Jeff Polman writes fictionalized baseball replay blogs, his current endeavor being Mystery Ball '58. His first such blog, "1924 and You Are There!" has just been published by Grassy Gutter Press and is available on Amazon.
Related
Popular in the Community