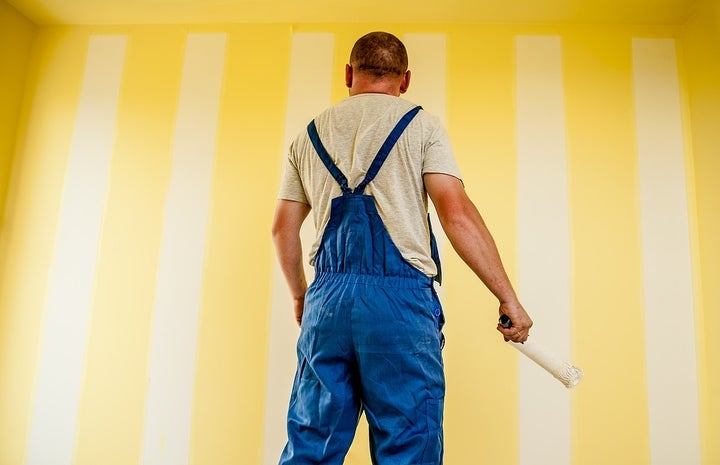 According to research, companies with engaged workers outperform those with disengaged workers by 202%. It's no secret that a satisfied, happy and engaged worker is more productive and more likely to stay loyal to the company for longer. Staying connected in the workplace is an important way to foster this engagement. So, what tools can we use to improve employee engagement? The age of email is over. Creative and innovative companies are building new mobile apps that drive employee engagement. Let's take a look these mobile apps designed to get your employees in the loop and keep them there.

Connecteam allows companies to create their own branded smartphone app and distribute it to all employees in 1 hour and with no cost.
This is an "All-in-one" app for internal communications, enhancing employee engagement and improving employee productivity. It's used mainly by organizations with non-office employees who don't have access to a corporate email.
Employees can download the app onto their smartphones to stay updated with company news, updates, courses and surveys. In addition, it offers deskless employees productivity-enhancing tools to save time, reduce costs and improve job performance: employees can clock in and out, use online checklists, receive compliance training and professional courses, etc.
For managers it offers a dashboard to create and upload content, monitor employee engagement and performance in real time.
Connecteam is different than any employee engagement app that I've seen because it allows a company to create their own organizational app for free, similar to WIX, the "Free Website Builder." As stated, employees don't need a company email address to access the app, unlike many organizational apps that I've seen.


15Five is an employee engagement app that focuses on feedback, peer-to-peer recognition and employee to supervisor communication. The platform's main feature is the "weekly check-in" for every employee. They also have a "question management" feature which brings attention to specific topics with which you want your employees to be engaged. I especially like the theme of building employee morale by recognizing and praising colleagues for positive actions during the week. Simply use the @ sign to shout out a colleague, and explain why they rock.
The app is very interactive, similar to Facebook, with the ability to like a post, share how you are feeling, upvote a topic, and tag someone in a post. This app targets employees who work closely together, usually in the same office, and need an extra layer of communication and feedback. I especially like the interactive nature and the ability to positively recognize co-workers to improve employee engagement.
Think of Facebook for the workplace, except maybe even cooler. Slack was launched in 2013 and has become known as a Facebook and email disrupter. The Cloud platform is both a desktop and mobile internal team communication and engagement tool. The idea is to help teams consolidate their communications to one platform.
Employees are part of "channels" which can be open or private. You can tag people, private message them and attach files the old way and the new drag-and-drop way. You can also search the whole archive on Slack to see what messages were sent. Many companies who work with a clientele or do project management utilize channels to share information and brainstorm. A company can have a channel for each project or client, and communicate via this channel rather than email. You can then search the channel for previous correspondence, rather than in your email box.
Described as an employee motivation and recognition tool, this app helps team members recognize each other in real time while allowing for team leaders to view useful information about the team as a whole.
There are exhaustive studies and research about employee engagement, satisfaction and the positive and negative outcomes of engaged or disengaged workers. Tap My Back taps into this idea that recognized and satisfied employees are the most productive and efficient at their jobs. The app allows employees to recognize peers for actions that contributed positively to the team or work environment. A team leader can decide what actions are listed and ultimately use the app as a feedback tool to see how engaged and satisfied workers are. The team leader can then use it to contribute to individual employee goal setting as well.
Yammer likes to think of itself as the professional social networking platform. It does echo another, quite larger social networking company, with its blue tone and personal newsfeed. Yammer requires a company email address to log in and connect with colleagues. Since it's owned by Microsoft, it makes it easy to go back and forth between Yammer and the Office applications that everyone uses such as Word and Excel.
Yammer has a mobile app called Yammer on the go, where employees can received push notifications when they are out of the office, send and receive private messages, send and receive photos and share documents through integrations with Dropbox and OneDrive. It seems as if the mobile app is more of an extension of the desktop application rather than encouraging employees to use the app as a standalone service. That being said, the social networking feel of Yammer makes it easy to jump into and start using instead of spending precious time training employees on its use.


All 5 mobile apps highlight the need for an active striving for employee engagement and open communication in an increasingly non-traditional workplace culture. While some companies are global and have many branches spread across continents, other companies have workers who have been into the office only once to sign their contract, and thereafter spend the rest of their time working independently in the field. Whether your employees are in the office or driving around all day meeting clients, an app that drives engagement and opens communication channels has become necessary in the new workplace culture of today. So, I'll see you in the Google Play/App Store!
Popular in the Community