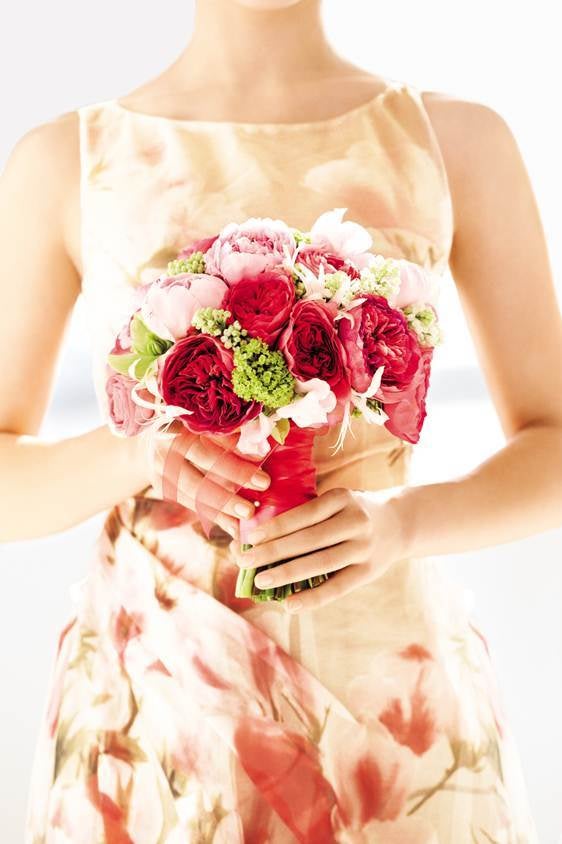 What's a bride without her bridesmaids? Whether you're selecting the women who will stand by your side at your own wedding, or have been invited to be a bridesmaid for a friend or family member, the honor comes with a lot of responsibilities — and a lot of questions. Thankfully, our experts have the answers!
If I Was Her Bridesmaid, Do I Have to Ask Her to Be Mine? The short answer is, no. If you aren't as close as you used to be, there's no rule requiring that you return the favor and ask the friend in question to be in your wedding, as well. Even if you're still close friends, if you've decided to have a much smaller wedding party, there are many other ways you can include her in your wedding without asking her to wear a matching dress and plan the bachelorette party. Still best friends? Then by all means, ask away!
How Many Bridesmaids Should I Have? The size of the wedding party is usually proportionate to the size of the wedding as a whole. Weddings with much larger guest lists tend to have more bridesmaids and groomsmen, while more intimate celebrations often feature just a few people in the wedding party. If you're having trouble narrowing it down, focus on inviting close friends who you know will be responsive, excited, and cooperative: The last thing you want is a group of bridesmaids who don't get along or disagree with every idea you have, so that might mean keeping the group smaller for the sake of your sanity.
What Should I Do if I Can't Afford to Be a Bridesmaid? Let's face it: Being a bridesmaid is expensive. From the dress and hair appointment to the bridal shower and bachelorette party, it's a lot to spend! If you're on a budget, talk to the bride about it early-on. Figure out if she'd rather have you at the bridal shower or the bachelorette party, and if you can do your own hair or makeup instead of springing for the professional. When it comes to your dress, check resale sites to see if you can get the same gown for a steal, or look into companies like Vow to be Chic or Rent the Runway to rent instead of buying. (The latter is a great option if the bride has requested mismatched attire!) And of course, if you're really strapped for cash, consider stepping down and offering to participate in the wedding another way, whether it's as a greeter at the ceremony or by giving a toast at the rehearsal dinner, and then simply attend as a guest.
What Does a Bridesmaid Do? When you're not the maid of honor, you might think there's a lot less for you to do, but you still have responsibilities! Bridesmaids can pitch in to help the MOH, whether it's coordinating travel schedules while she makes hotel reservations for the bachelorette party or stepping in to take care of smaller details for the bridal shower. If you live close to the bride, you may be called upon to help with DIY projects or run last-minute errands before the big day. The biggest role is to be supportive, and then to serve as a quasi-hostess once the party starts. Socialize with guests, smile, and get down on the dance floor!
Do Bridesmaids Get a Plus One? Common plus-one practice has definitely evolved with the times, and the general rule today is that anyone in a serious relationship should be invited along with their significant other, while more casual relationships or single guests are invited solo. You could apply this rule to your wedding party, as well, but given how much your 'maids have done throughout the planning process, most brides and grooms opt to extend a plus-one invitation to their bridesmaids and groomsmen, no matter their relationship status.