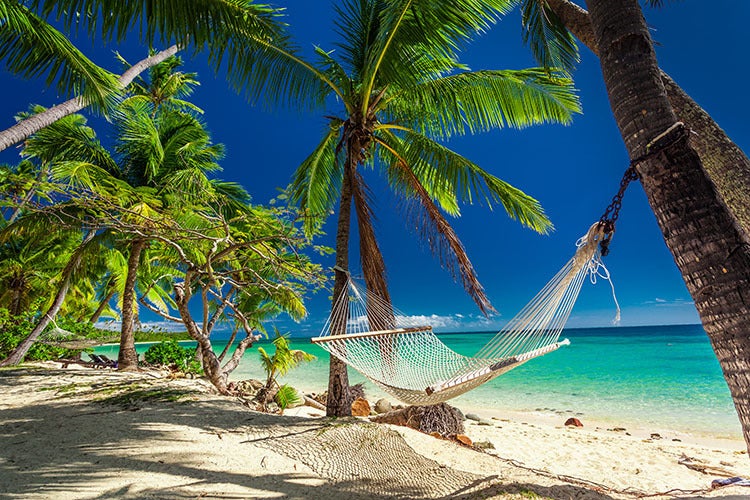 "For once you have tasted flight you will walk the earth with your eyes turned skywards, for there you have been and there you will long to return." — Leonardo Da Vinci
The allure of travel beckons those would-be wanderlusts that are seeking greener pastures and the desire to explore new horizons in foreign destinations. But we're not merely talking about a vacation here. The desire to travel the world and live amidst diverse cultures in far-off locales, while earning an online income, draws the attention of people who are fed up with the 9-to-5 rat race.
These so-called digital nomads aren't tethered by the cord that bind most of the modern world. They aren't anchored by the day-to-day obligations that wed most of the globe's working class to a certain populous. They're free to roam, wandering across the earth, experiencing a variety of cultures and cities that offer respite from the doldrums of a one-city life.
Sure, most people think that being a digital nomad is far out of reach, a dream that isn't attainable or sustainable for very long. But as a digital nomad myself, I must say that what most of the world envisions as fantastical fiction, is in fact real and exact. And while becoming a digital nomad is no simple feat, it is one of the most fulfilling and fruitful endeavors that any person could ever embark upon.
What are the Best Cities for Digital Nomads?
When seeking the right city to enjoy or even settle down in for months at a time, there are diverse options offering a wide array of perks across the globe. If you've ever done any sort of traveling, then you likely have some idea of where to spend your days as a digital nomad. Whatever you've got in mind, there are a few metrics to consider when searching for the right metropolis to jet off to.
Cost of living — How cheap (or expensive) will it be to pay for things like housing, transportation and meals? Will you be able to easily afford living there on a digital nomad's income?
Language — Is English widely spoken, or will you need a translator to help you during some of the basic negotiations for finding things like an apartment to rent or to call a taxi, for example.
Safety and security — How safe (or unsafe) is the city? What can you expect while traveling around alone or at night? What type of police presence and response exists there? And is there political and economic stability in the area?
Weather — How's the climate in the city you intend to be a digital nomad in? Will it be mild and nice during your visit, or will it be frigid and cold? Is it hot and humid most of the time, or cool and breezy?
Entertainment — There's nothing better than a fun city with easily-accessible attractions and a community of other digital nomads that you can network with. Gauge the entertainment scene before committing to a long-term stay in any area.
To consider any city as a potential candidate for a digital nomad, these 5 factors are critical. While some cities might have several of these factors going for them, very few have all. Here are the cities that qualify as the best of the best for any digital nomad within the framework of these factors.
#1 — Chiang Mai, Thailand
Chiang Mai offers up a thriving community for digital nomads, and acts as a central hub for location-independent professionals looking to cut the cord and untether the tie that binds them to their native homes. With its low cost-of-living, moderate balmy year-round climate, and easy accessibility to skilled talent and technology, it's easy to see why Chiang Mai ranks as one of the best destinations on earth for digital nomads.
In fact, Chiang Mai is so alluring that many who visit this city are compelled to return at a later date, eager to live a location-independent lifestyle here. Those that are on a serious budget can easily live in the city for as low as $150-$200 per month, which includes housing costs. Recently, Travel & Leisure even ranked Chiang Mai as Asia's best city and the second best in the world.
#2 — Budapest, Hungary
Budapest, the European capital of Hungary, is a thriving metropolis that offers a location a bit less out of reach for North Americans, a prime spot for any hop, skip or jump throughout most of Europe and even to Asia. The allure that draws most to this hotbed for digital nomads is also its moderate climate, remarkably low cost-of-living, and also its access to skilled talent and technology.
Budapest is also known as one of the most picturesque European capitals, offering beautiful parks, lakes, countryside and a historically-significant city center that was once the home of raging wars and bombing campaigns during World War 2. Since then, the city has undergone a radical transformation and offers numerous colocation centers that are ideal for the location-independent lifestyle.
#3 — Prague, Czech Republic
Prague, situated in the Eastern European capital of the Czech Republic, offers an escape for those seeking culture, heritage and a moderately-low cost-of-living in a community that's also extremely tech savvy. Prague is a beautiful city, with plenty of access to talent, colocation facilities for working and high-speed internet. You'll also find a thriving expat community here filled with digital nomads.
However, Prague can get a bit colder in the winters than say Chiang Mai or Budapest, but you won't experience ultra-frigid temperatures that are akin to the east coast of the United States and much of Canada. You can expect to pay $400-$500 at minimum for a small studio apartment in the city's center. Certainly not the least expensive place you can live, but definitely one of the most beautiful.
#4 — Bangkok, Thailand
Bangkok is the capital of Thailand and offers a relatively-inexpensive destination for digital nomads. Loads of expats flock to Bangkok year after year, not only to visit, but also to enjoy the location-independent lifestyle in a city replete with access to skilled talent and high-speed internet. You'll find prices relatively inexpensive in Bangkok, but not the least expensive in the world for digital nomads.
For those based out of Bangkok, which houses Asia's sixth busiest international airport at Bangkok International Airport, the destination also offers the ideal location for touring around Asia. That airport acts as the main hub for Thai Airlines, Orient Thai Airlines, and Bangkok Airlines, all major players in the Asian-travel market. You will also experience a large diversity of culture and cuisine in Bangkok, akin to Thailand's version of New York City.
#5 — Las Palmas, Gran Canaria
Gran Canaria is part of the Canary Islands, a Spanish Territory of islands situated off the western coast of Africa. One of the best parts about living in Las Palmas for digital nomads is definitely the weather. You'll find the weather here very much consistent year-round, with average temperatures not deviating too far from one another from summer through winter. However, you will discover a rainy season here in the winter months.
Las Palmas offers a resplendent destination for those looking for the simplicity of island-life, while still having the accessibility of technology and skilled individuals in the tech community. The cost-of-living is relatively inexpensive, but not as cheap as Budapest or Chiang Mai. However, it is one of the most picturesque destinations on the planet that any digital nomad will be drawn back to that ever decides to visit here.
REAL LIFE. REAL NEWS. REAL VOICES.
Help us tell more of the stories that matter from voices that too often remain unheard.
This post was published on the now-closed HuffPost Contributor platform. Contributors control their own work and posted freely to our site. If you need to flag this entry as abusive,
send us an email
.