Hunting for a new home is a nightmare for so many. Whether its an apartment to rent, a single-family home to purchase, a condo for your latest vacation — and everything else in between — hitting the Internet is often the best way to go when determining what you can afford and where to find it.
The real estate industry has taken major advantage of our digital age, too. So many websites feature 360 degree videos and high-res photographs, showcasing the best in real estate from the comfort of someone's laptop and transforming agencies and companies into fantastic examples of evolving design. Of course, the latest iteration of this digital evolution is a mobile app to make finding the perfect dwelling even easier.
From ease of navigation to the most enrapturing designs, here are the five best real estate mobile apps out there right now. Chances are, one of them will make your next house a home. Looking for designs other industries? Head over to DesignRush, who features some of the best app designs in every industry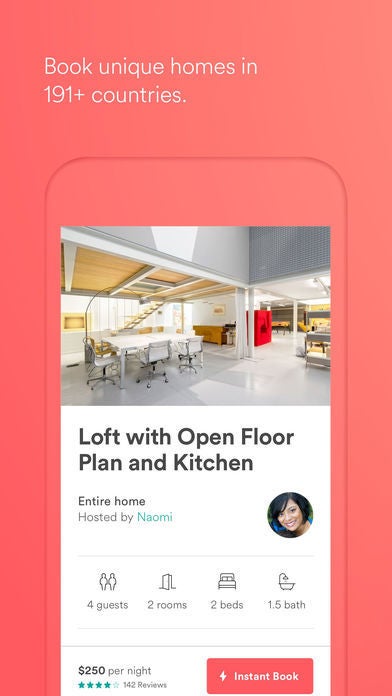 Long gone are the days of musty hotel rooms and poor concierge desks. Instead, AirBnb revamped travel with a new take on the sharing economy.
This modern design has full-functionality, meaning users can literally do anything on their phones that they would want to do on their desktops, too. According to DesignRush, your details are stored within the app to make booking a breeze.
The app — which is available on iOS and Google Play — maintains the brand's buzzy, trendy image while incorporating easy-to-use features, such as an interactive map, contact forms and easy booking. Travel has really never looked so good.
This app's standout feature is it's comprehensive map search function. Simple zooms, swipes and clicks can deliver you a plethora of housing results in any area you desire.
Plus, Trulia offers arguably more neighborhood insight into the various neighborhoods your looking in. Users can easily examine crime rates, school ratings, even the average education level of people in any area. If any of those factors are particularly important to you, just change your settings and color code your map to make the house-hunting process even easier.
iPhone users can easily message home details to people on their phone through seamless integration. Meanwhile, users with Android phones can check notifications through a home screen widget.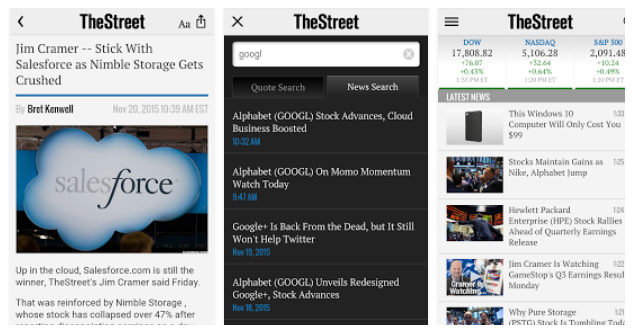 While TheStreet may not be a conventional real estate app per se, having a strong understanding of the financial market is important when deciding to purchase property, sell property, or even if you should just hold out for things to improve. After all, the mortgage crisis from 10 years ago tell us that.
The Street's app makes the financial publication even more accessible on mobile. It's free on both iOS and Google Play, and integrates seamlessly with your email and Twitter, allowing you to share information with others faster. The mobile app also provides free news, videos, stock updates and in-app purchases to help you plan a stronger financial future.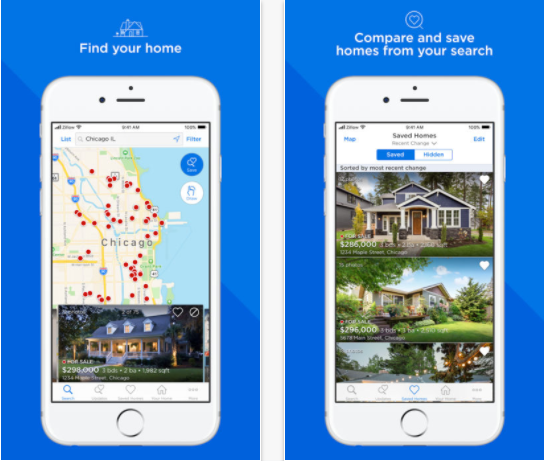 Zillow is the no. 1 real estate website, and for good reason — no one provides as much information with as little user-based effort as they do. With one quick search, users can find the ownership history of any house, including what it last sold for, pictures, and its current estimate in today's housing marketing. In addition to doing a bit of recon on other houses, you can quickly search for a new dwelling for yourself!
Zillow, which can be found on iOS and Google Play, also boasts additional listings that aren't listed in the MLS and allows prospective renters to create a profile to get them noticed (and hopefully, approved!) by landlords faster.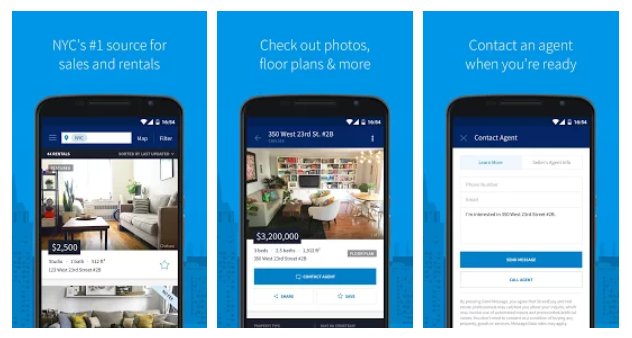 New York City-area residents all likely all-too-familiar with Streeteasy. After all, it's hard to beat a site that lists every apartment you could want AND let's you filter by beloved pets allowed, much-coveted outdoor space, the elusive dishwasher, pesky broker's fee and more.
Users can download the app on Google Play or iOS. once they do, they can filter and search throughout New York City's many rentals and purchases, as well as New Jersey homes for sale and Hamptons residences as well. It's also easy to save searches, listings, buildings and more — you can even get push notifications when your favorite items are updated.
Whether you're thinking of switching residences, booking a vacation or just like to keep up on the latest financial news (which, inevitably includes real estate), there are plenty of apps that can keep you abreast of the information you crave.
Plus, these real estate apps showcase the importance that is being placed on user experience within website design — and ever-growing trend that will likely only increase. Designers who are creating mobile apps can take several cues from each of these five apps above in terms of intuitive navigation, easy search functionality, prolific information and seamless checkout. What can be better than that?
Calling all HuffPost superfans!
Sign up for membership to become a founding member and help shape HuffPost's next chapter
This post was published on the now-closed HuffPost Contributor platform. Contributors control their own work and posted freely to our site. If you need to flag this entry as abusive,
send us an email
.